Up there with the likes of influential Christian women like Christine Caine and Lysa TerKeurst, is none other than Lisa Bevere.
The New York Times best-selling author has published several books empowering women to pursue the Lord with bold faith, "without rival."
She's also co-founder with her husband, John Bevere, of the organization, Messenger International, which exists to "develop uncompromising followers of Christ who transform our world."
An influential woman of faith and truth, Lisa Bevere is probably one of my favorite women in the "Church world." I'm constantly coming across her videos on Facebook, and I used to live a mile away from the headquarters of Messenger International. She has a way of applying the bold faith that the Lord calls us to in the Bible and the truth of his word, to the everyday lives of women.
Lisa knows how to empower others, and her honest words are straight from the Holy Spirit.
Check her out for yourself with these 25 Quotes from Lisa Bevere That Will Empower Every Woman Today!
"Strength is given to you to serve." — Lisa Bevere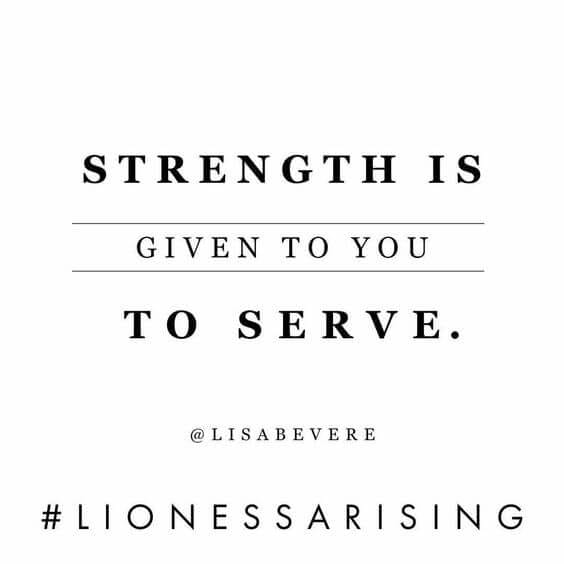 2. "Without the involvement of women, there are many battles that cannot be won."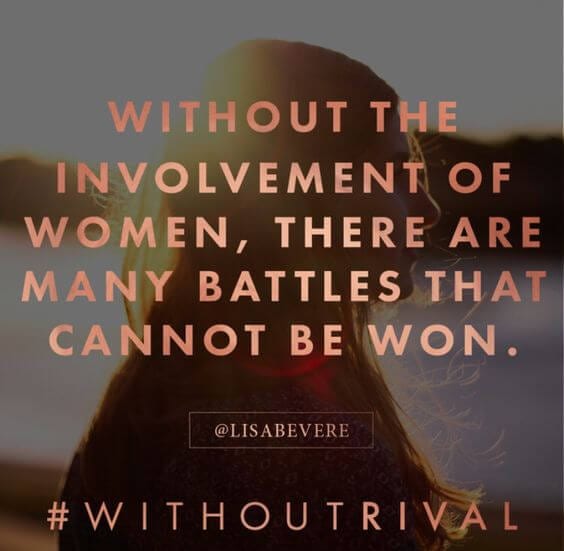 3. "What if the reason you don't know what you're called to is that you are called to something no one has ever done before."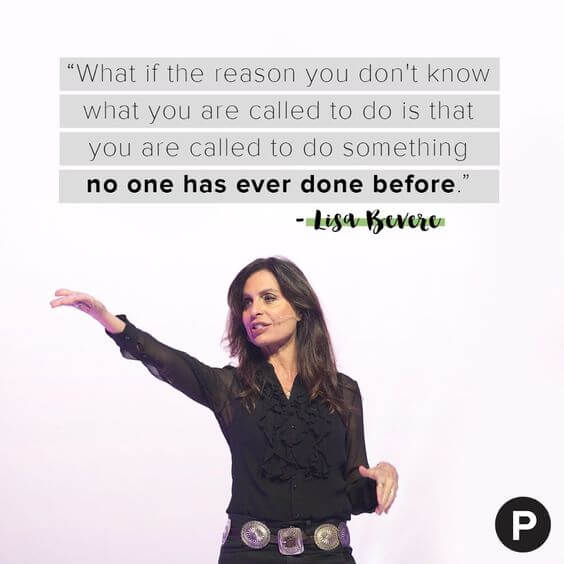 4. "The attacks against your life have much more to do with who you might be in the future than who you have been in the past." — Lisa Bevere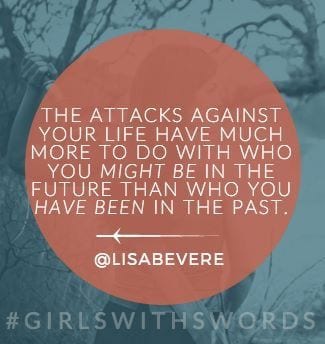 5. "Gender was created to express divine beauty. An attack on gender is an attack on God's image." — Lisa Bevere
6. "You must love fearlessly, believe outrageously, and hope without measure. You are incomparably made, uniquely loved, and powerfully purposed."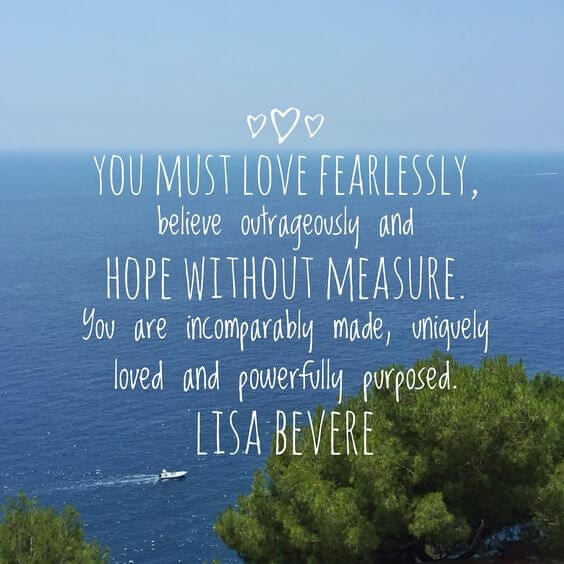 7. "You cannot love others as yourself if you do not first love yourself." — Lisa Bevere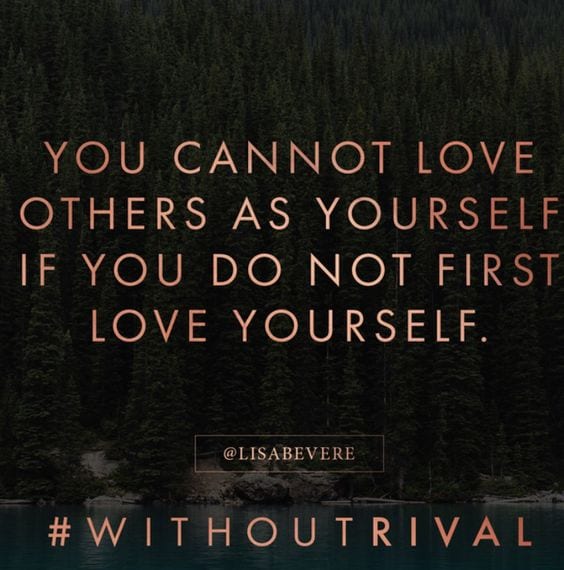 8. "If your prayers aren't scaring you, they aren't scaring the enemy."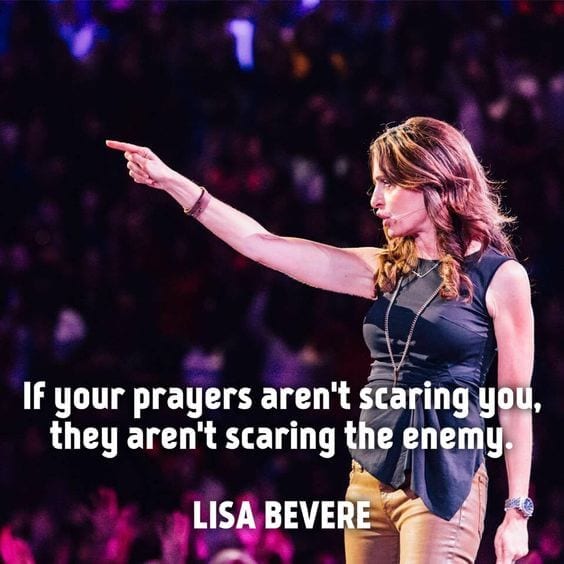 9. "We are your daughters, and I will say about you what you say about me. I am fearfully and wonderfully made."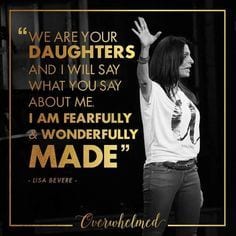 10. "Your concept of God will be reflected in you. You cannot live beyond the truth you believe." — Lisa Bevere
11. "There is a lioness within every one of God's daughters, and it's time that she awakens."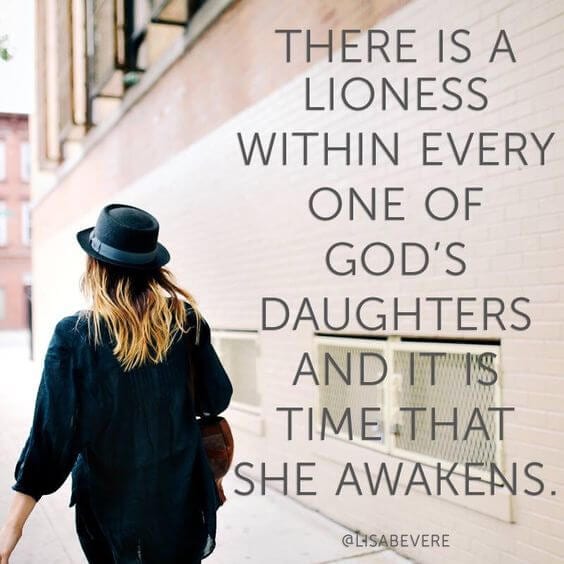 12. "There is a vast difference between talking about God and listening to a God who talks to you." — Lisa Bevere