Last week, Chicago police department received a tip that a child had been left home alone. As officers arrived to the scene they realized it was much worse than they originally thought. Three girls ages 7, 2 and 1 had been left abandoned and starving in the home. The girls were rushed to the local hospital where they were fed and treated while officers attempted to contact any family.
They weren't able to contact the mother or father but they did get ahold of the girls' grandmother who agreed to take them in. The only hard part was that the grandmother had just lost her job and doesn't have access to a lot of resources that are needed to raise three young girls.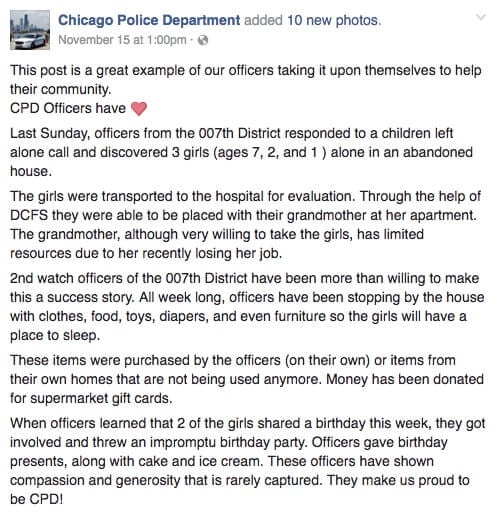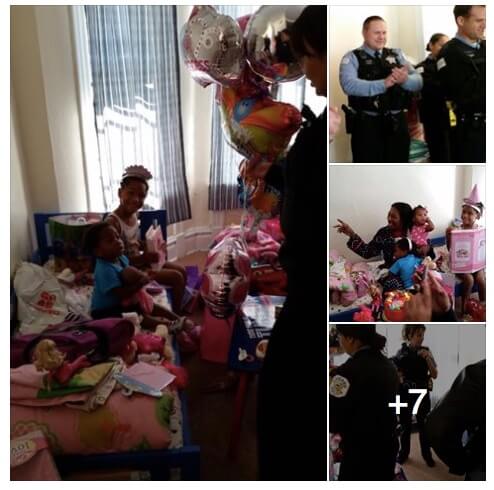 Once again the officers stepped in to save the day:
"All week long, officers have been stopping by the house with clothes, food, toys, diapers and even furniture so the girls will have a place to sleep.

These items were purchased by the officers (on their own) or items from their own homes that are not being used anymore. Money has been donated for supermarket gift cards."
Then they found out that two of the girls have birthdays coming up and once again, the grandmother was empty handed. So they decided to throw a big party for the girls full of presents.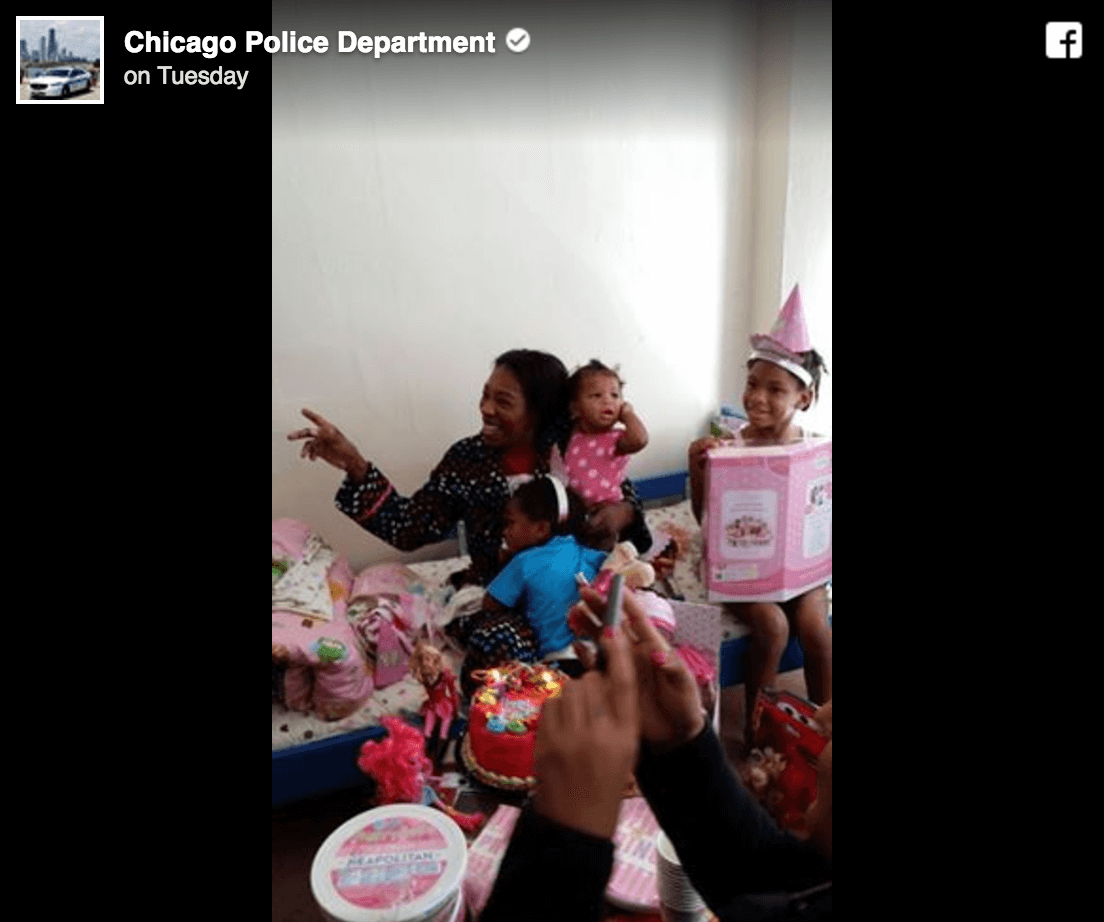 What a beautiful rescuing from what could have been one of the worst situations!