It's now been almost nine months since Cody Wells passed away on April 3—but to his wife, Danielle Ogle, it still feels like yesterday.
"It has been an extremely rough eight months," she told InsideEdition.com. "I lost my best friend, my provider, my protector, my everything—in one instant."
Cody was on his way to a friend's house in Alabama when his vehicle swerved off the road and hit a tree. He died instantly.
The 23-year-old National Guard member and jailer at the Fort Payne Police Department left behind his beautiful wife and his 2-year-old son, Braxton.
"I met Cody in the seventh grade. We were high school sweethearts," Danielle reminisced.
"We were together almost 11 years. He was a great person, had a heart of gold and would do anything for anyone—he would go above and beyond, even if it meant he had to go without. I struggle on a daily basis to just get out of bed, but I do it for my son, to show him it's okay to be upset, it's okay to hurt, it's okay to miss his daddy."
Every day, she takes Braxton to Cody's gravesite to keep the memory of his daddy alive.
"He's been a very unhappy little boy for a long time," she confessed through tears.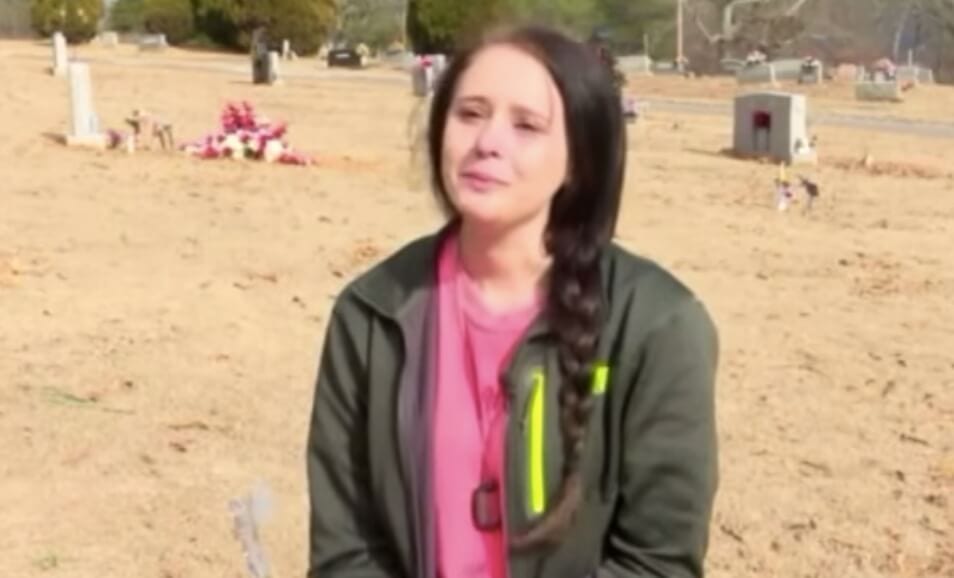 This would be Braxton's first Christmas without Cody, and he was taking it hard. Really hard.
"The bond these two had was unbelievable and it breaks my heart that Braxton doesn't get to experience it with his best friend this year. This mommy could use some prayers to get through the day tomorrow for my little man," Danielle shared on Facebook.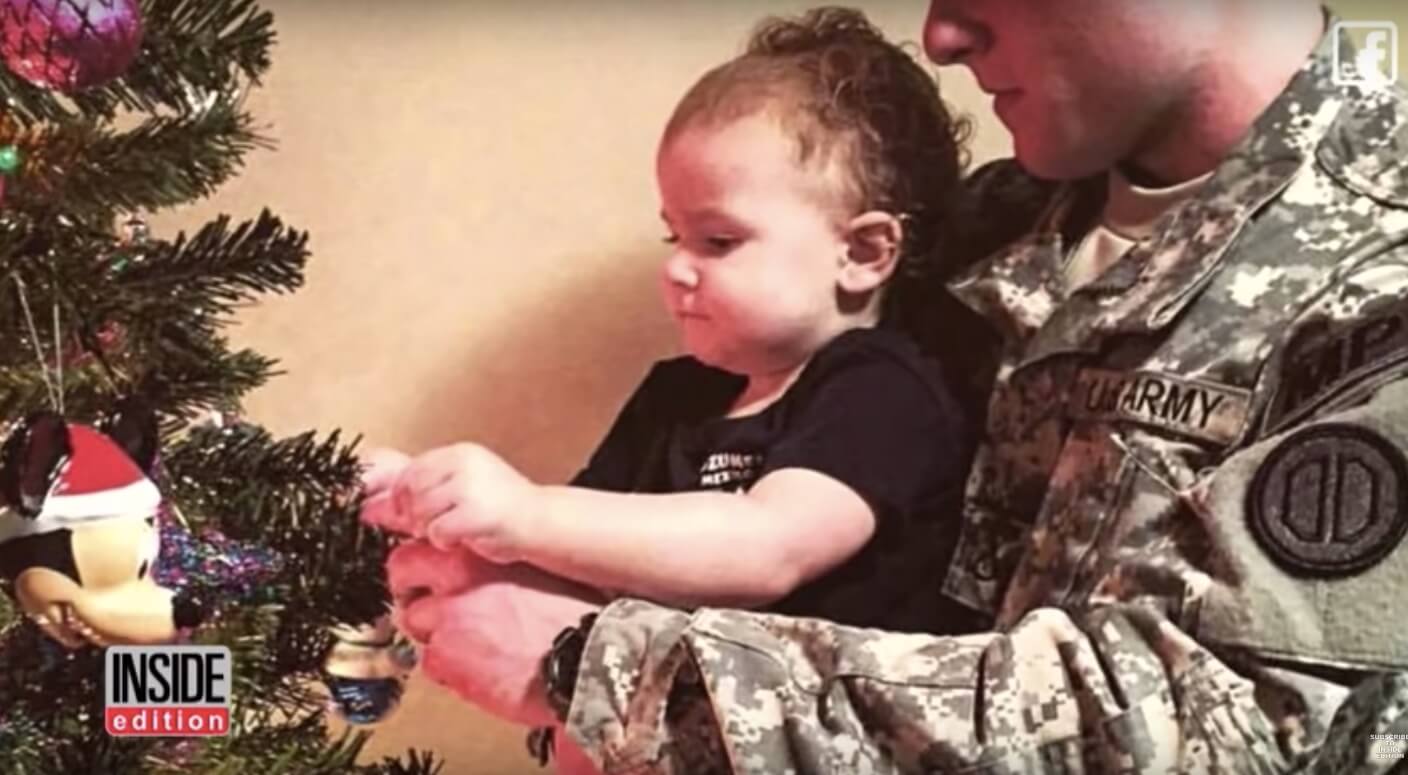 Thankfully, one kind man who took notice of Braxton's frequent cemetery visits decided to brighten his Christmas in the sweetest way possible.
After asking Danielle's permission, Chris Blake, the cemetery worker who installed Cody's headstone, left a neatly wrapped box with Braxton's favorite toys: Hot Wheels.
"He said, 'I don't care who you tell him it's from, I just want him to have it,'" said Danielle.
Braxton's face totally lit UP when he saw what was awaiting him at daddy's resting place on Christmas morning.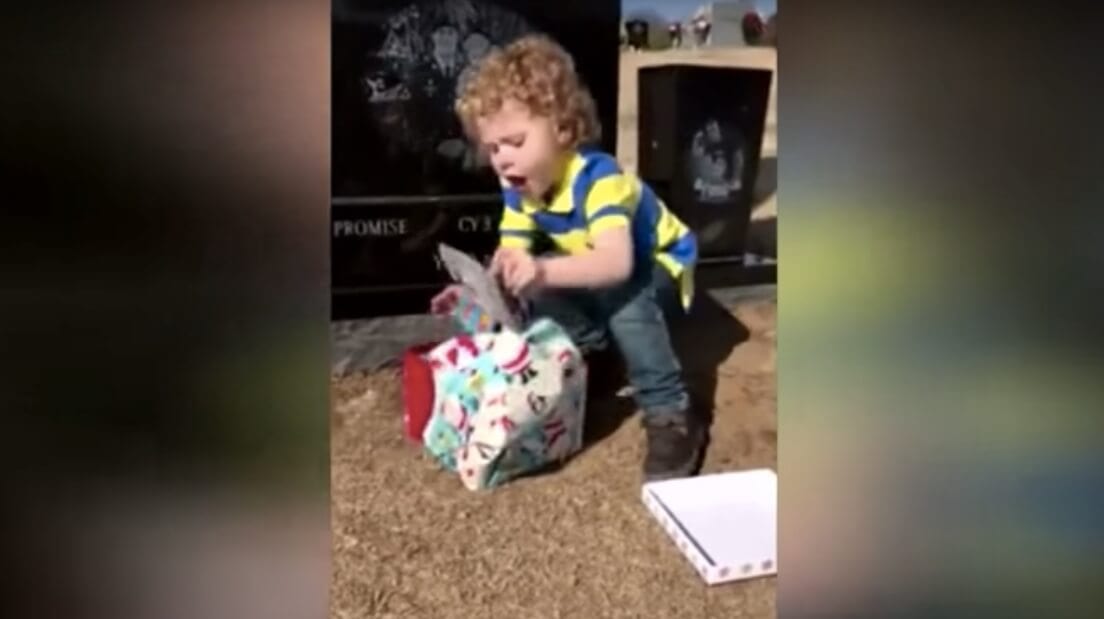 The toddler would frequently go with his dad to buy new cars to add to his growing collection, and this heaven-sent pack of Hot Wheels was EXACTLY what he needed to lift his spirits.
"He immediately saw the present and he was ecstatic," said Danielle. "He said, 'Mommy I am so excited to know what my daddy has left me.' He thought Cody had flew down from heaven to leave him a present. He was so happy; he had thought that Cody had forgotten."
"It really touched my heart," she added. "It was just wonderful to see a smile on my kid's face. That man…made my child's entire day. And it meant the world to me. It was just a wonderful thing." ❤️
Watch Braxton open his special Christmas surprise in the video below: