"I was a woman's worst nightmare."
When she was born, Stephanie was not the child that every parent had hoped for. She wasn't even an "oops" baby. Before she even took her first breath, Stephanie was the product of rape.
She left the hospital with her loving adoptive parents, and it would seem like a happy ending to what started as someone else's nightmare. But it was only the beginning of a lengthy, painful journey.
From the time she was three years old, all the way into her early teens, she was sexually abused, molested and raped by family members. The trauma that brought her into this world was unfortunately the only thing she had ever known.
"That was my normal," Stephanie says.
As a teenager, Stephanie became sexually active, in search of someone who would just love her in all of her brokenness. She desperately wanted to BE wanted.
At 17, Stephanie learned she was pregnant. She married the father only to be divorced by 19. That marriage was followed by a new one, which ended in divorce when she was 22.
"I was a train wreck…I perpetually made wrong choices, looking for love, wishing somebody would love me, and then walking away feeling more and more empty with each relationship."
After getting divorced a second time, Stephanie met Donald. The drummer in a band, Donald was a rock and roller through and through. The two started dating and Stephanie wound up pregnant. It wasn't until she and Donald got married that Stephanie realized just how "rock and roll" Donald's lifestyle actually was.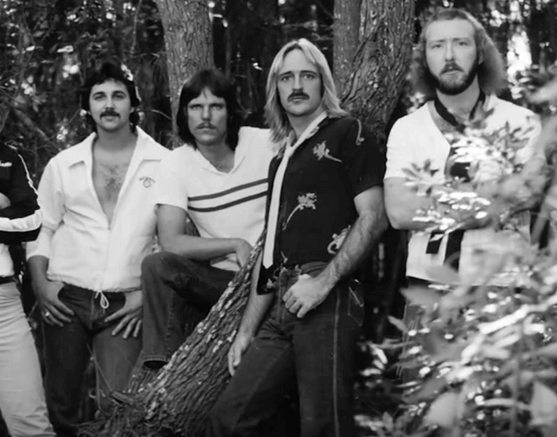 Like many musicians do, Donald liked to party. He was an alcoholic, and Stephanie was concerned about exposing her son and another baby to those actions. She found herself at a crossroads—she wanted what would be best for her children, but she didn't want to get divorced again.
It's crazy the little ways that God uses everyday people—you and I—in his works. We are the Lord's hands and feet upon the earth, and He uses us daily to plant seeds, and grow the harvest—even when we don't see it.
It was during that season of pregnancy and confusion when God began truly working in Stephanie's heart. Of course, He had been there all along, she just needed the seeds to be planted.
Stephanie was working at a bank, and on his weekly visits, the state trooper would leave notes with scripture verses on her desk. He didn't know if she knew Jesus, and he definitely didn't know how desperately she needed Jesus. He was just planting the seed.
"Jesus says, I am the way, the truth and the life. No man comes to the Father but through Him." John 14:6
This verse struck a major chord with Stephanie. Throughout her second pregnancy, she was scared to death, "because I knew if something happened to me, I wasn't going to go to heaven."
It became clear that all of this time she'd been looking for love in all of the wrong places. Stephanie knew she needed Jesus.
As she went into labor with her second son, she prayed to God.
"I said Lord, if you will just get me through this, I promise you, I will give you my life."
She immediately went from trembling and shaking uncontrollably during her epidural to just a true state of calmness—peace. And she knew that the Lord was there.
As that same scripture verse from the state trooper resurfaced in her mind, Stephanie couldn't shake the presence of the Lord: "I just knew He was there."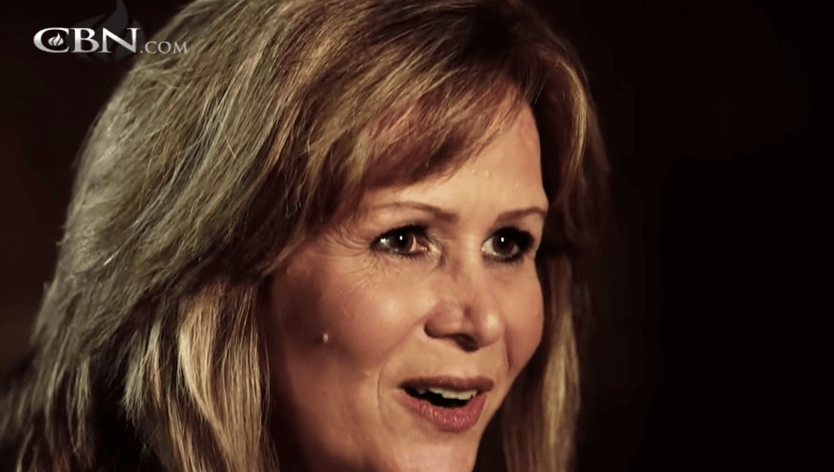 After that night, Stephanie was on a new journey. She didn't quite know it yet, but she was changed.
She got up one morning and told her husband she was going to church.
"I have no idea what the pastor preached. I flew down the aisle during the invitation and I had nothing else on my mind but 'Jesus is the way, the truth and the life.'"
That evening, Stephanie gave her life to Christ.
"All the guilt, and all the shame, and even all the pain and the emptiness I felt inside…it was gone."
She excitedly returned home to share the news with her husband, who was confused. Donald told Stephanie, you do your thing, I'll do mine.
"I knew right then, this marriage wasn't going to work," he says. "Something had changed in her—she wasn't the same Stephanie that I'd married."
What happens when a marriage is only halfway rooted in Christ?
Donald thought that Stephanie's "Christian phase" would wear off eventually, but it didn't. So he started asking questions.
"I started asking, 'Who is Jesus?' and 'Why did he come?'"
God was working in Donald's heart, and in their marriage. He was planting the seeds—the same thing He'd done with Stephanie.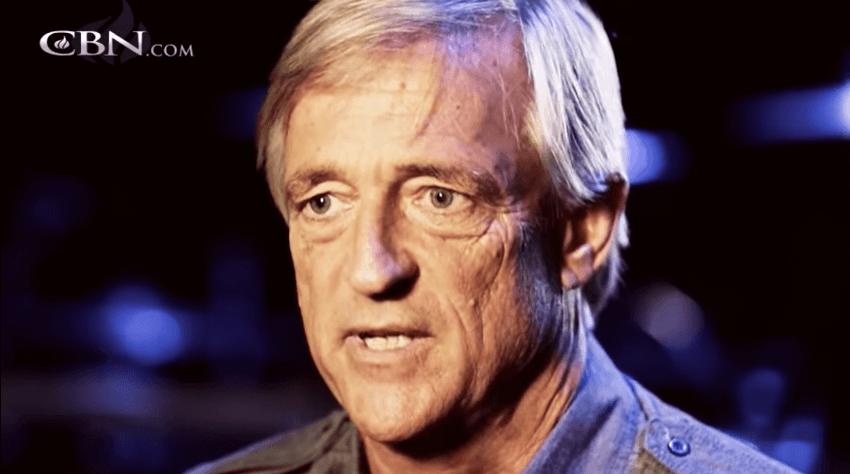 It wasn't long after that when Donald decided he would join his wife at church. He said he wasn't sure why he was going, and he had no intention of giving his life to Christ, he just felt something drawing him to the church, and compelling him to go with Stephanie.
Wouldn't you know, those seeds began to bloom.
As the pastor gave the call for salvation, Stephanie felt her husband's hand raise beside her! She was in complete disbelief and she began praising God.
Overwhelmed with emotion and peace, Donald remembers sobbing uncontrollably. He says in that moment, he knew that he was changed, and his sons would never know their father as a drunk.
Together, Stephanie and Donald have walked through life in their new identity. One full of love, hope, peace and victory in Jesus Christ. Their marriage was saved and set in a new direction. They found freedom they never knew they needed. And Stephanie, who was born "dirty," and had been treated as nothing but a "throw away girl" her whole life, was now clean, adored—and most of all, redeemed.