As if we need one more reason to love Chick-fil-A, now one of our favorite chains has launched a new promotion aimed at restoring good ol' fashion family time.
That's right. They're revolutionizing the way we do dinner by making family members actually talk to one another instead of staying glued to their cell phones between bites. Imagine that!
Its restaurants nationwide are offering customers a free ice cream if they step up to the "Family Challenge." All you have to do is put your phone on silent in their new "cell phone coops" for the duration of your meal.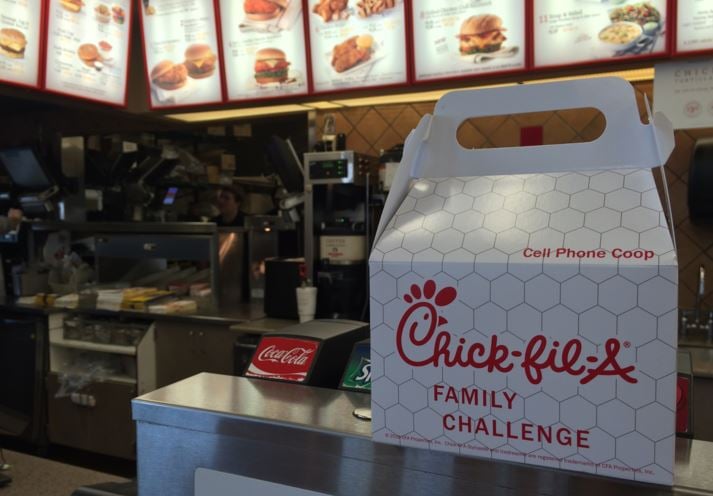 The concept is super simple but genius at the same time.

The instructions are as follows:
1. Turn all family cell phones to silent and place in this cell phone coop.

2. Enjoy your Chick-fil-A meal and each other distraction free!

3. After the meal, let us now that you have successfully completed the challenge and each of you will receive a small Icedream cone.
150 locations across the country are participating, and we hope the brilliant idea continues to spread!
One customer, Delacey Riley, took the challenge with her two sons and remarked, "It was great. We didn't even miss it."
What do you think about the new Chick-fil-A "Family Challenge"?