Michael Bonner is the teacher that we pray for each of our kids to have at least once in their career as a student. He's one of those teachers who truly changes lives, because he truly cares about the future of his students.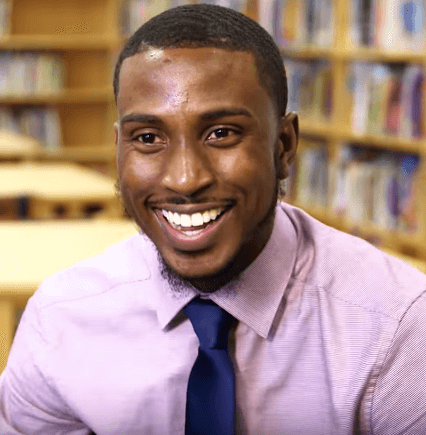 South Greenville Elementary is where you'll find Mr. Bonner's second Grade classroom. The Greenville, North Carolina, school is located in a 100 percent poverty area, and had an F-rating when he began teaching there. Most of his students struggled to succeed, and many have home lives that most adults can't begin to imagine.
So Mr. Bonner got creative. He knows the influence he has in these kids' lives—especially being a black man who's "made it." He found ways to create goals for kids who had none, and develop learning techniques that would stick.
The second grade teacher who does photography on the side decided to make a music video. He taught the kids a rap about 'who, what, when, where and why,' and the class got to work.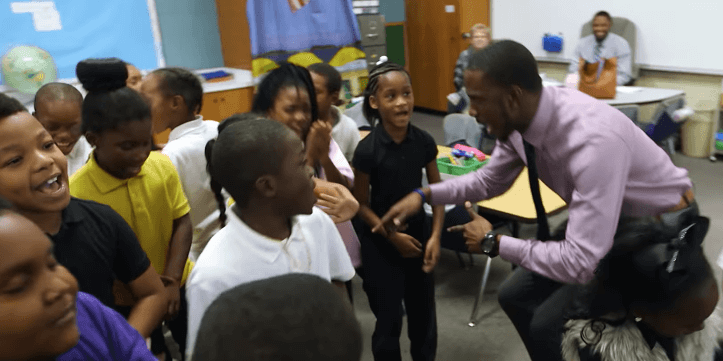 Not only did it stick with the kids and improve their writing skills, but the Internet went crazy over it! The video went viral, and more importantly—the kids passed their test. He's continued to make videos and raps that get the kids involved and excited about learning.
His wildly creative teaching methods earned Mr. Bonner the 2016 "Teacher of the Year" award, and got the attention of Ellen Degeneres.
In true Ellen fashion, Mr. Bonner was brought to the show, praised for his unique teaching style, made Ellen cry, and he didn't go home empty handed. We'll just say, his class and his school have a few extra resources available to them now.
Facebook: Michael Bonner
She also started a Go Fund Me for South Greenville Elementary that's raised nearly $70,000 in just seven days."I'm thinking about going back to second grade just so Mr.Bonner can be my teacher," Ellen said.
Michael Bonner's love for his students continues to grow, along with their thirst for knowledge and desire to succeed.