Mom hack level 1,000.
Are you worried about the nights in the hospital with your newborn and dad sleeping?
Well… then don't forget one of these in your hospital bag.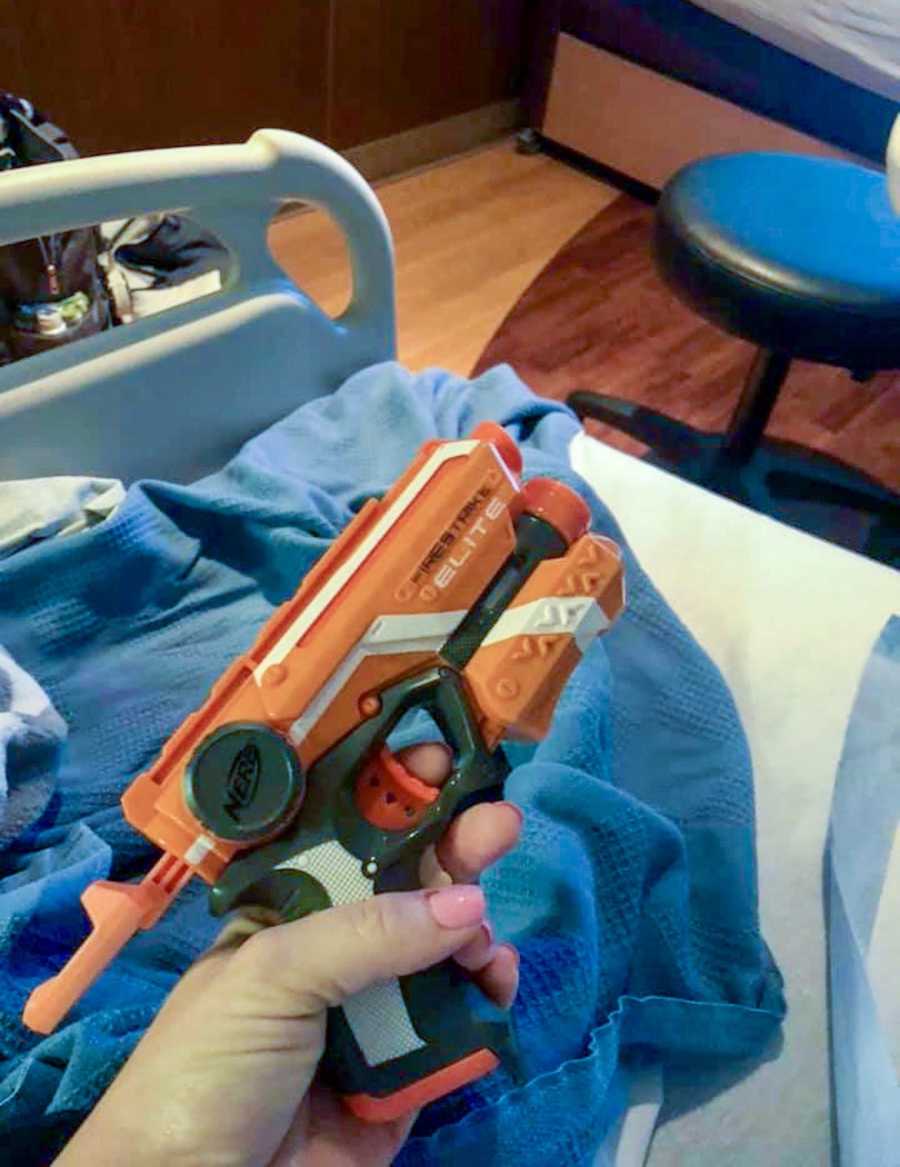 This idea came about because when my son (who's almost 6) was born, my husband slept through him crying when we were in the hospital three nights in a row. I had lost my voice due to being on oxygen and one night, my call button was also out of reach. I remember having to throw an empty water bottle at him to try and wake him up to help me get our crying baby.
This pregnancy, I was having a scheduled c-section so I knew I would need even more help than the previous delivery.
I was cleaning up my house before leaving the morning of the c-section and as I was putting away toys, I thought to myself, 'I'll have better aim with this than a water bottle!'
Being a boy mom, nerf guns are everywhere around here! The darts are the boys' equivalent to glitter.
By the time delivery day came, I had totally forgotten I packed it!
I asked him to get me something from my bag. He said, 'Ummm why is there a nerf gun in here?'
I said, 'All the better to wake you with!' He asked me why I had it and I told him it would be easier to wake him with that than a water bottle because 'I'd have better aim.'
We left it out for the rest of the weekend and the nurses all thought it was hilarious, especially the ones who had witnessed his snoring But every time I asked him for help, he woke up right away this time! Unlike last time when I could get his attention.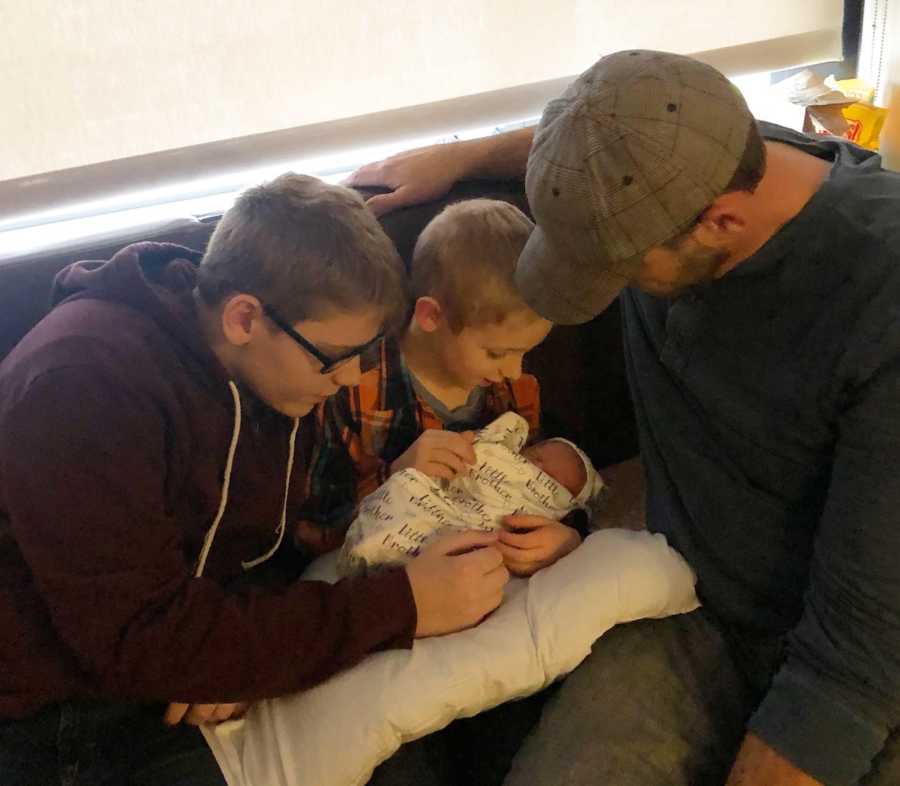 After this post, I think other moms will be packing one also!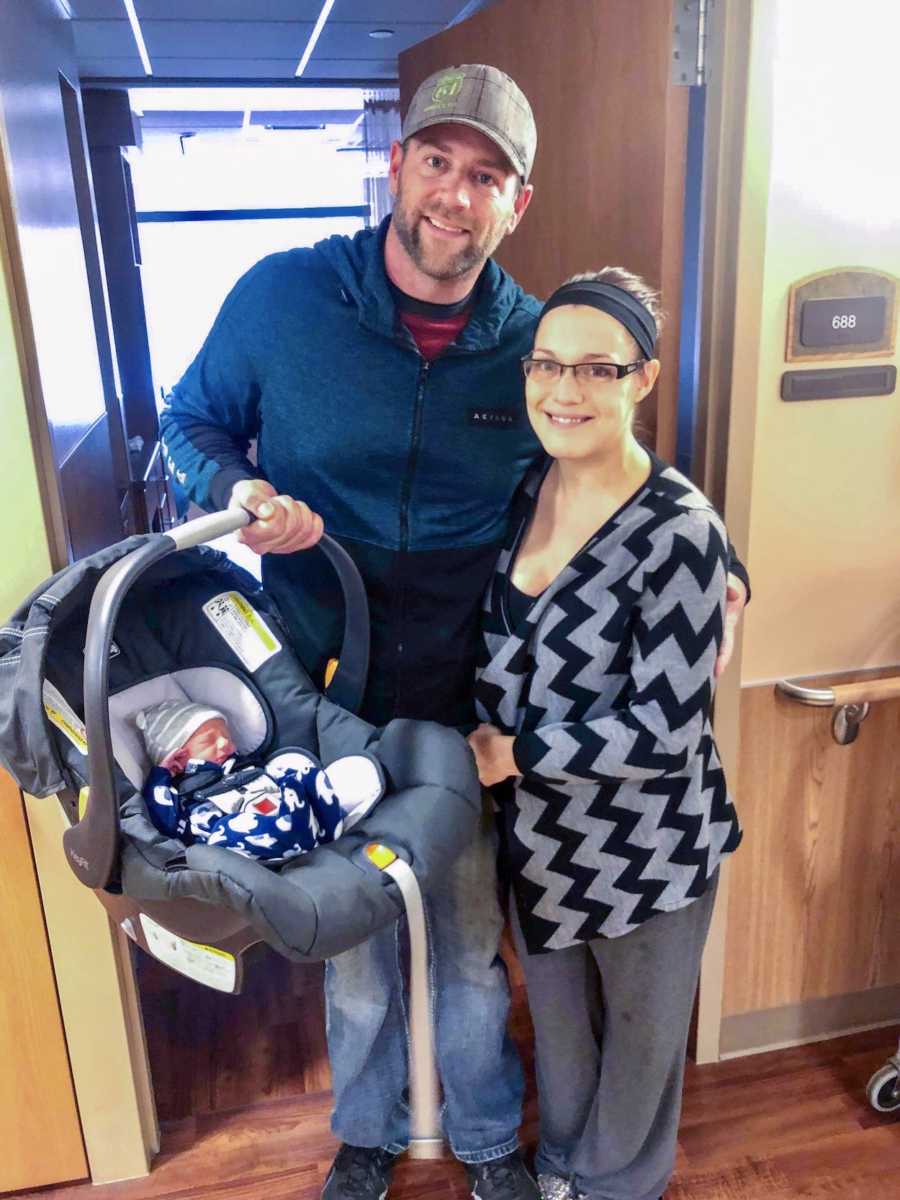 Life is never predictable, and we are never in control. Choose a partner who is not only supportive but also shares your sense of humor when life gets rough.
**This story was written by Samantha Mravik-Miller and originally appeared on Love What Matters. See more from Samantha on Facebook and Instagram.