From grocery shopping to washing a car, there is no task too difficult for The How to DAD to tackle with a baby in tow. His unique parenting tutorials range from semi-practical to utterly hysterical—and his recently released "how-to" certainly runs that gamut.
We all know putting a baby to sleep is an art that requires a Jedi level of mastery, so it's no surprise that his "How to Put a Baby to Sleep" video is taking the Internet by storm. Since it was posted last week, it's amassed 22 million views and counting from parents who are preaching AMEN to this hilarious dad's genius sleep hacks.
Whether you prefer "The Big Awkaward Dad Giant Baby Sleep Over"…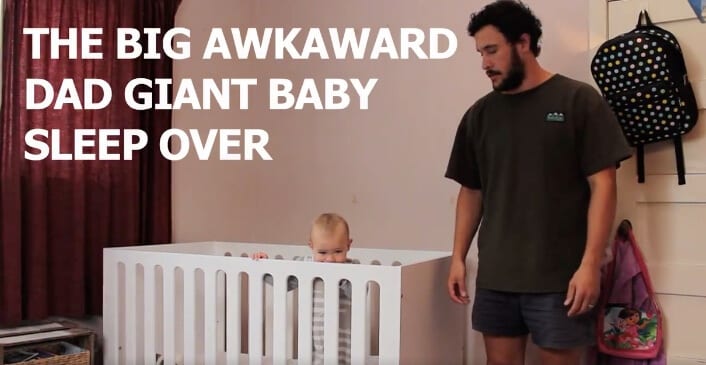 "The Hypnotist"… 
Or "The Dad That Doesn't Know a Single Lullaby"… 
'How to Dad' is sure to have a tactic to suit your taste up his sleeve.
Watch this hypnotizing, lullabying wizard show you sleep-deprived parents how it's DONE.