The family of an inmate awaiting trial at the Cibola County Jail in Grants, New Mexico, is filing a lawsuit against the corrections facility after 50-year-old Douglas Edminsten was allegedly left for dead by prison guards.
The story is making its way around the Internet—not for the negligence of the guards, but because of what fellow inmates did during Edminsten's final moments.
While awaiting trial for a misdemeanor charge, Edminsten began vomiting blood and complaining of extreme pain.
The lawsuit alleges that instead of responding to his complaints by taking him to the doctor, or having him evaluated, corrections officers blatantly ignored Edminsten's cries for help.
In a video obtained by Edminston's family attorney, surveillance footage shows the inmate writhing in pain for hours on the night of July 7. He even fell out of his bed at one point, and other inmates rushed to his side.
"It made me sick to my stomach," attorney Glenn Valdez told local news. "I'm watching somebody die right in front of my eyes."
Edminsten can be seen slipping in and out of consciousness as fellow inmates crowd around him.
They began reading scripture from the Bible, and even formed a prayer circle around him.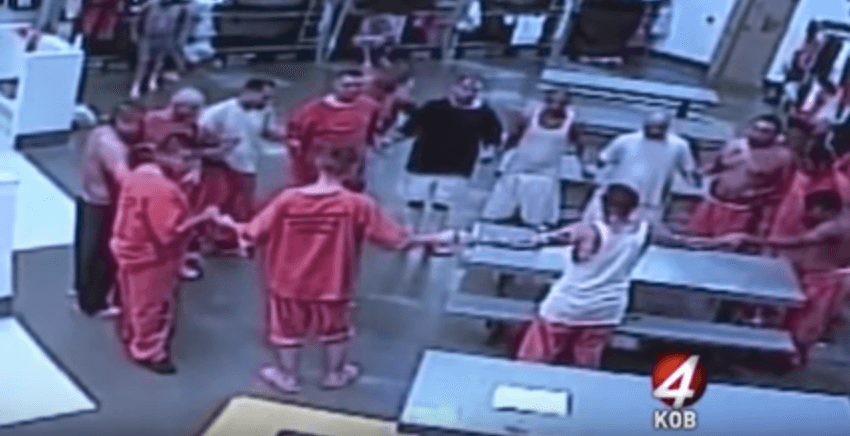 "We know the inmates and everyone else were trying to get help, but nothing happened," Valdez said. "He couldn't call himself or do anything that we take for granted. So without the guards to call, he's dead."
It all happened over a seven-hour period.
An autopsy revealed he'd suffered from a ruptured blood vessel in his stomach. Investigators believe had Edminsten received the medical care he'd requested right away, he would have had an 80 percent chance of survival.
Officials have not commented on the situation, however Valdez says he believes the decision not to help Edminsten was completely monetary:
"I think it was a financial decision that they didn't want to pay to take him to a hospital."
The county has commissioned an external investigation of Edminsten's death, but no official reports on the matter have yet been released.