"Lord help us, help us get her out. In Jesus' name, amen."
A video released by the Free Burma Rangers is drawing global attention this week, documenting the dramatic rescue of a teenage girl trapped by her own home, in ISIS enemy territory. The American missionaries who serve valiantly within the Christian organization seek to help the oppressed in Burma, Syria, Iraq and surrounding areas across the Middle-East.
The video—filmed during the May 6 mission—is beyond captivating, showing raw footage of the destroyed area, then turning to FBR's David Eubank, who is leading the team's rescue.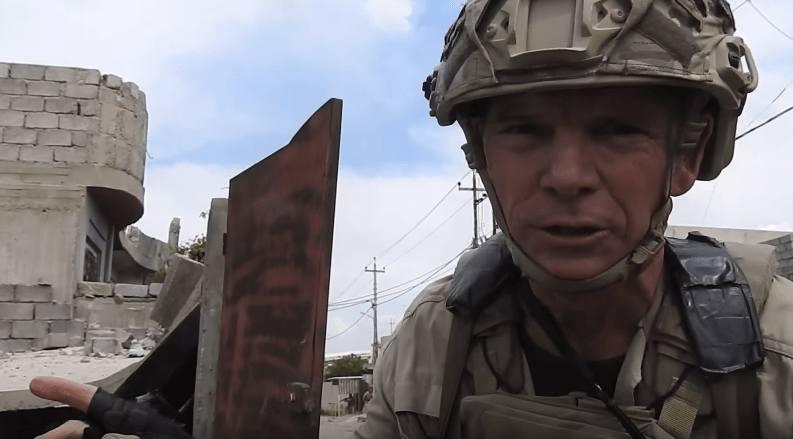 David explains that they're headed to save a young woman who became trapped three days ago after fighting caused it to collapse. He says a quick prayer for a safe mission before setting out on their mission.
Bullets fly as the FBR team makes their way from behind Iraqi army lines into enemy territory of Mosul, where the girl's home is located.
Once they arrive at her home, the camera shows multiple rangers on the lookout, as members of the Iraqi army and local firefighters get to work, digging the girl out from beneath the rubble.
The rescue is an unbelievable sight.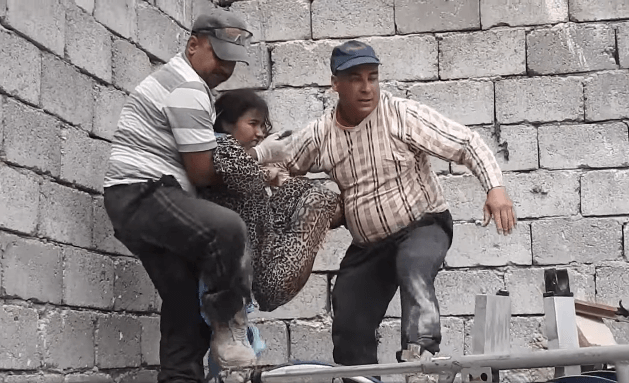 Upon arrival, the girl was not visible at all, having been completely covered by large bricks and concrete. Two men dug her out and just like that, "phase one" was a victory.
As they rush her down to the vehicle, the video footage is overwhelmed by the sound of gunshots radiating through the area.
David says another quick prayer for protection before the team starts on their dangerous journey back to "safety." Along the way, members of the team pray over the woman and thank God for her life.
Alive, and grateful, the young woman is shown being transferred from the vehicle into the care of medical personnel. She can be heard saying, "There is no God except for Him, who is alive and stays forever."
The bravery of these men is unfathomable. There's no doubt that amidst all of the fighting, chaos and hatred that plagues our world, the Free Burma Rangers are literally serving as the hands and feet of Jesus.
David reveals toward the end of the video that the young girl's name is Rahab. It may seem small, but the fact that he called her by name is such a poignant moment that reflects so much of what the Lord says about us and to us.
We know that God sees each and every one of us, and He calls us by name. Even in war-torn areas of the world where people tend to be easily overlooked and forgotten, FBR's mission work is the reminder that God still sees the oppressed, and He calls them by name. They are not, and will not be, forgotten.