For Michael O'Brien, April of 2017 has been the most difficult year of his short life. The 8-year-old from Middleboro, Massachusetts, tragically lost his father in a car crash on April 16.
Then, on April 26—just 10 days after his dad died—Michael's mom, Marie, began choking in front of him, and she couldn't speak or breathe.
"I said, 'Please, God, don't let me die in front of this kid. He's already been through so much,'" Marie said of the incident.
She had been talking with Michael on the couch before school when the muffin she was eating became lodged in her throat.
Thanks to his training as a boy scout, Michael knew just what to do.
"I thought, 'Don't panic or mom's going to get scared.' I held it together and it worked," Michael explained. "I can't lose her. I already lost my dad."
The second grader calmly called 911, told the dispatcher their address and his mother's cell phone number, then stayed on the line and reported her symptoms.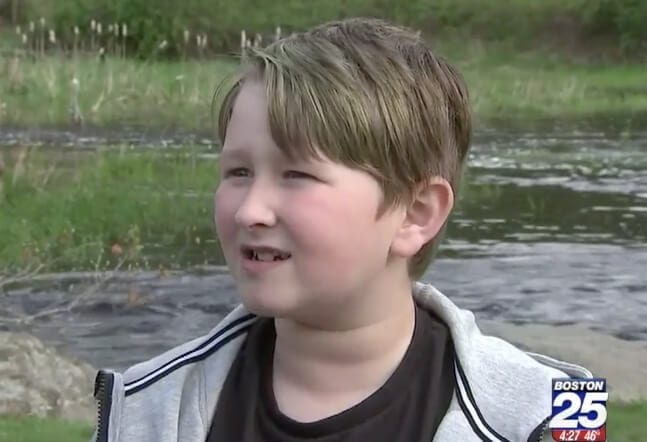 Michael says that Boy Scouts taught him to "always be aware of what's happening around you. If someone's hurt, you stay calm and call 911."
His poise and maturity in a situation that would scare even the most able adults is completely admirable. And to think he was able to remain calm and take charge of the situation the way he did, just days after losing his father—it's unbelievable.
Marie says that her son saved her life, and though he's been through a lot, he was even able to joke about it that same morning when she dropped him off at school. "He said, 'Mom, no eating for the rest of the day. No one will be home to save you,'" Marie laughs.
It just goes to show that God doesn't discriminate by age. He equipped Michael with the knowledge and ability to help his mother and save her from a potentially deadly situation. Kudos to this brave young boy!