Steven was released on early supervised release in August of 2013, after serving less than 9 years of the 20 he was sentenced. I made the decision to meet and speak with him after his release, because he did admit that he was responsible for Logan's injuries and wanted forgiveness. Many people disagreed with my decision to meet, but I had not spoken to him since the day he was escorted out of the hospital by authorities and closure was something I was looking for. Steven passed away in May 2018, and as I watch Logan fight every day, I find that forgiveness is something I still struggle with.
Life with a shaken baby survivor is full of challenges and uncertainty. Thankfully, Logan and I have had an amazing source of support. My best friend, and Logan's godfather, in fact, he is who named Logan when I was pregnant with him, Nick, has become my husband. He adopted Logan and has been the amazing father that Logan deserves. We have faced years of grueling therapy sessions and countless visits to specialists who all tell us the same thing, and that it is a miracle that Logan is still alive today.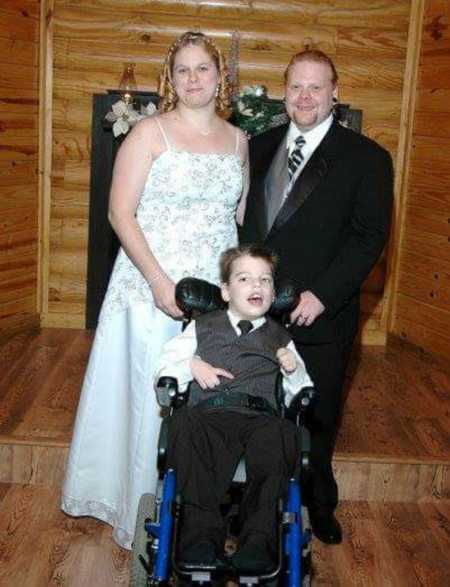 Today, Logan is 16. He has a severe form of uncontrollable progressive epilepsy, he is visually impaired and is considered legally blind although he has regained a little vision over the years (he is very nearsighted), he has cerebral palsy, is largely non-verbal, and he is wheelchair-bound. We are also dealing with kidney and liver damage due to years of strong medications to try to keep his seizures under some level of control and he is starting to show some deterioration in his surviving brain matter. All of this is a result of his injury on 3-30-03. Doctors have no explanation for how he has survived this long or how he has done as well as he has because he did not have enough brain matter left to sustain any kind of life outside of a vegetative state.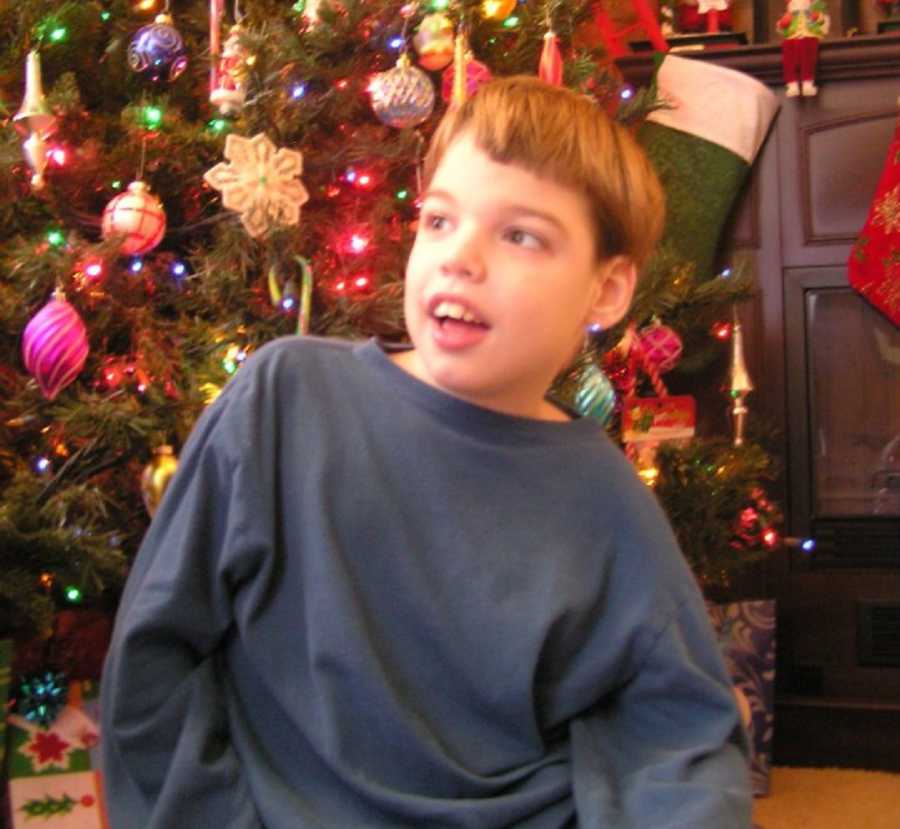 Despite everything he has been through, he is a very happy child, with a megawatt smile that can light up a room, and a quick 'hey' for everyone he meets. He has a wicked sense of humor, and like most teenage boys thinks that anything gross is hilarious, with fart noises being at the top of the list of hilarious sounds. While his speech and skills are limited, he has no trouble getting his point across, and boy is he stubborn at times and loves to argue with people. He loves Spongebob Squarepants above all other things and gets great enjoyment out of watching/listening to it. Logan loves animals and had a companion dog, Macy, for almost 15 years before she crossed the Rainbow Bridge earlier this year in April. He enjoys being outdoors and we find ways for him to be included in all activities possible. In fact, he went to the coast this year for the first time ever and got to bury his toes in the sand!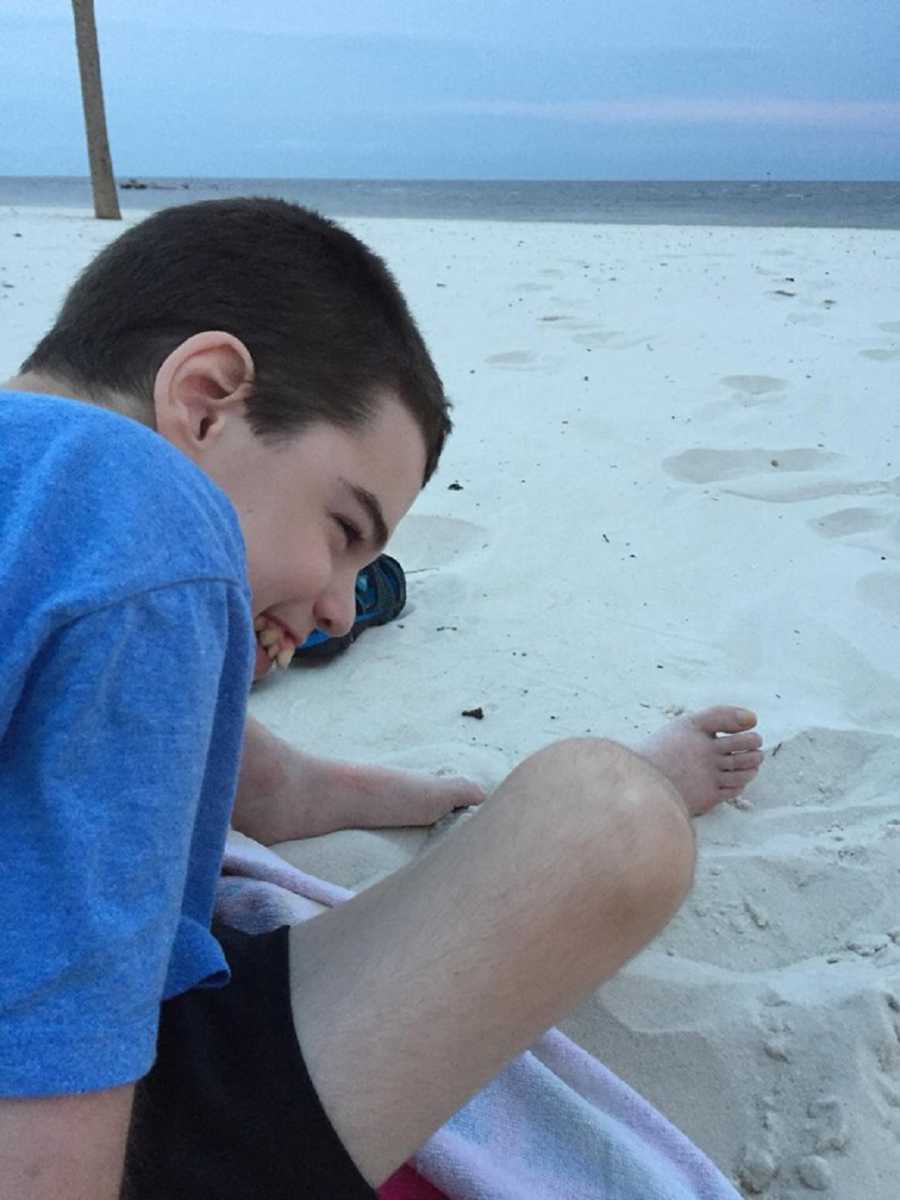 Nick and I now have a 5 and a half-year-old daughter named Marley, and she and her big brother absolutely adore each other. Marley is Logan's fiercest protector and biggest cheerleader, and his face lights up when she enters the room. We don't know how long we have this amazing young man, as new health issues are showing up all the time, but Logan has taught our family to truly savor the moment and value the little things in life.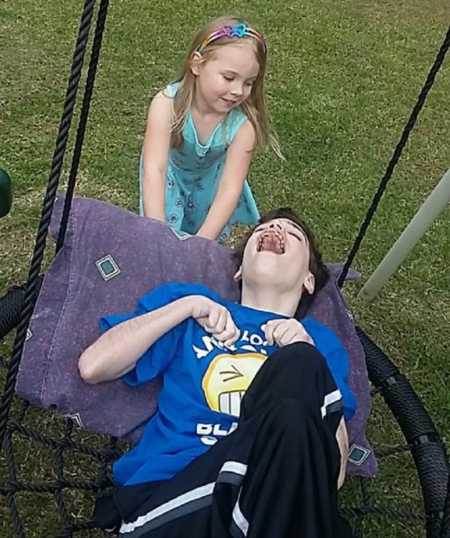 Our goal is to raise awareness about Shaken Baby Syndrome and in doing this Logan now has his own SBS awareness group called 'Logan's Journey- Shaken baby survivor.' He has 3100+ followers and this year he received over 2,000 birthday cards from supporters worldwide."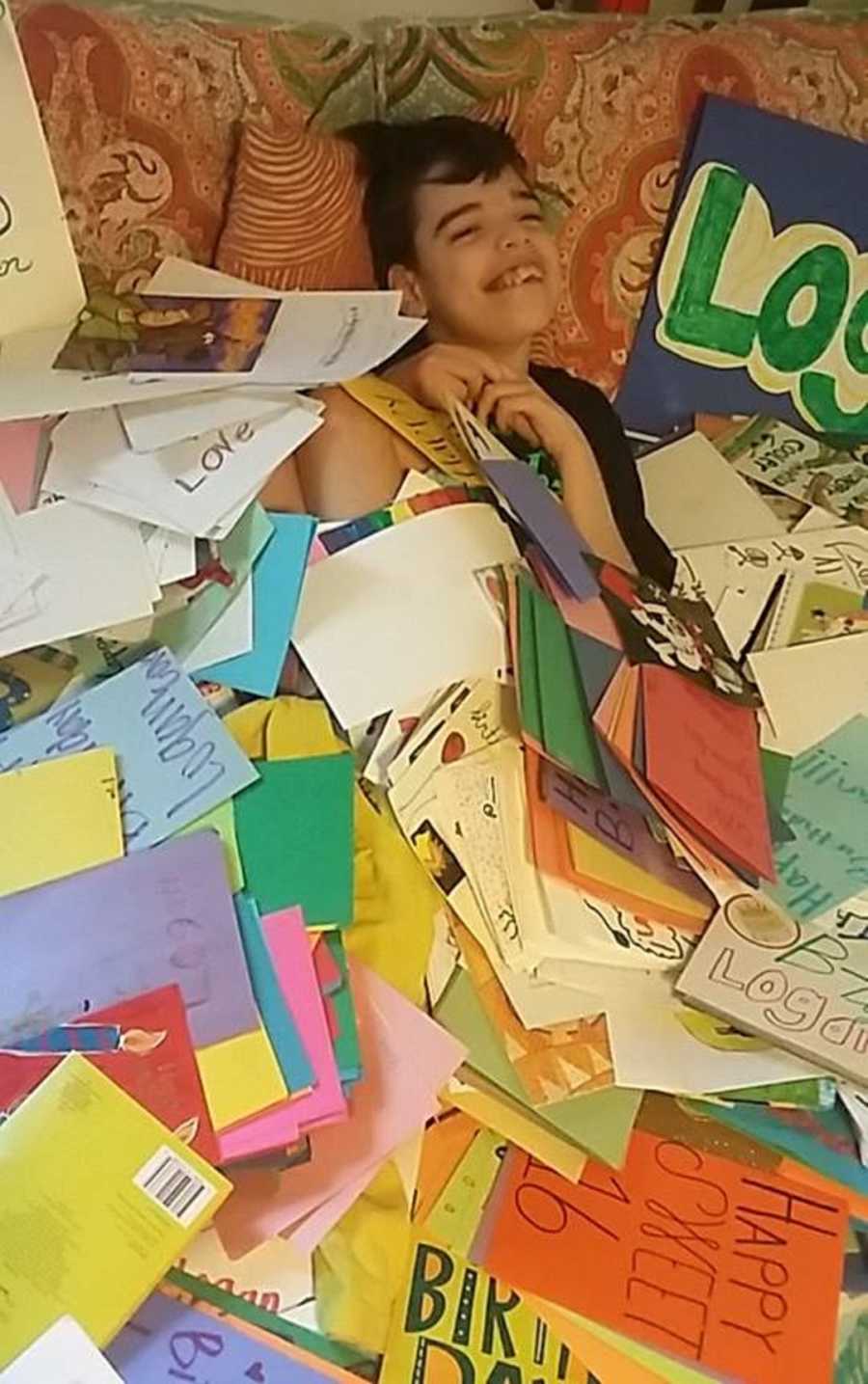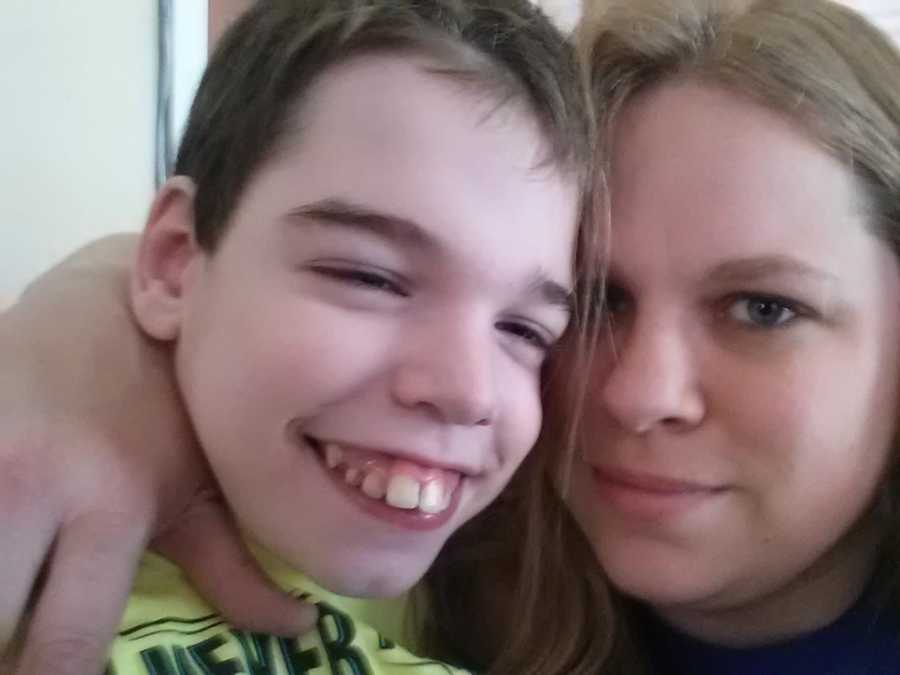 **This story was written by Miranda Core of Mississippi and originally appeared on Love What Matters. You can follow Logan's journey on his Facebook group.