If you've ever been the recipient of a "pay it forward" gesture, you know that with it comes a feeling of gratitude that just can't be explained.
Along with her five kids this week, Nina Carr was on the receiving end of said humbling experience after having lunch at Cracker Barrel.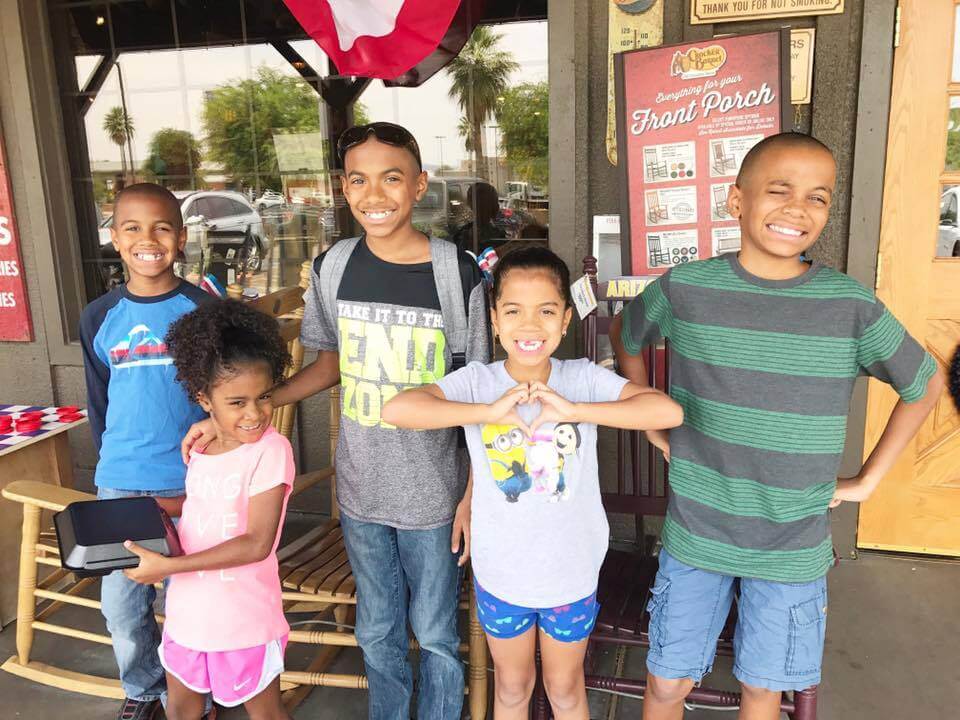 Nina Carr
Emotional, Nina shared the generosity of strangers on Facebook saying,
"I'm crying with tears of THANKS as I share this with you."
She says her husband Will is working for the summer, so she's on full-time mom-duty with her small village of kiddos. It's fun, but it's a lot of work.
"If you suffer from anxiety like I do, going out can sometimes feel like a chore."
As a fun treat, Nina wanted to surprise the kids by taking them out to eat.
"I was willing to take control of my anxiety and do it. Will and I work hard on teaching our children how to behave out in public and with their manners."
Nina was reminded that their hard work and intentionality has paid off. A woman approached her while the kids were in the restroom to praise Nina for how well behaved her children are.
"That meant a lot. It's work, but they are good kids. I also mentioned it helps A LOT that their father is a Marine and helps out so much. He's a great role model for them."
They talked a while longer before the woman returned to her table with her family.
"10 minutes later our waitress Jen came up to clear our table and shared 'I just have to say how well behaved your kids are. I'm going to take your bill. It's been PAID for by a family here at the restaurant who has noticed your beautiful well behaved children. All they ask is that you PAY IT FORWARD.'"
Nina was completely taken back, and beyond grateful to be on the receiving end of a random act of kindness.
"I immediately started to cry. Not because I wasn't financially able to pay for our meal. I cried because this is exactly what I do and teach my kids. Surprising people and paying for either their meal, coffee, Starbucks-etc."
She says the experience was just the reminder she needed—that even in the midst of all the negativity in the world, the craziness of corralling five kids all summer, and the anxiety she often feels going out to eat, God never forgets about us and the little things that we need.
"It's amazing how God shows you 'I'm here.'"
How powerful is that?!
Nina ends her post encouraging others to pay it forward today, She knows firsthand how much it shows others they're not alone, and that someone sees them. Be the good in the world, and do something nice for a stranger today. You won't regret it.