From the band's site, Jeanna says, "This has been an interesting tour so far, though unfortunately it's been colored by the appearances of several protestors at a couple of different shows. In cases like this, it can be easy to get angry and let emotions take over – and of course, Jon has been encouraging a different response:

A group from Consuming Fire Fellowship protests outside the Switchfoot concert.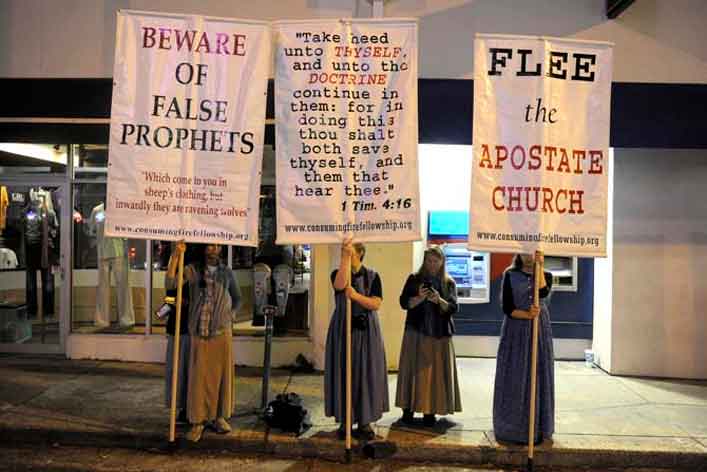 They came prepared with large signs and megaphones–condemning "Christian Rock." Seriously, someone should tell them Switchfoot isn't a "Christian" band.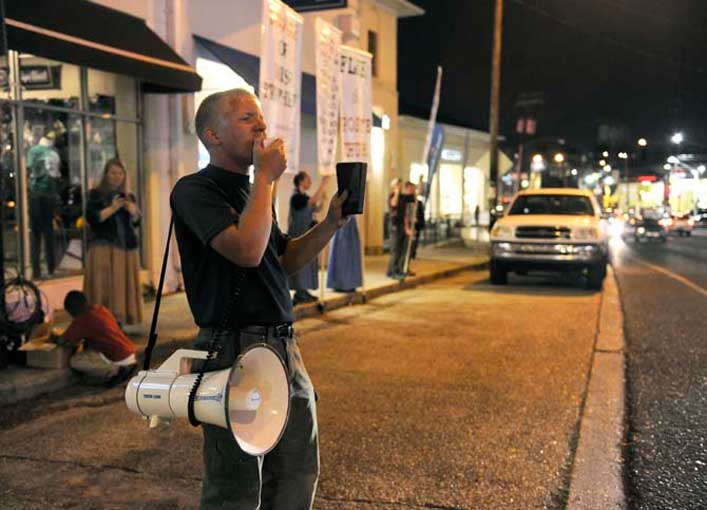 Here's Jon's response to the crowd before they left the concert. #Beautiful

*Bonus: Here's a (way too long) clip of the protesters.

Photo Source: Lsureveille.com