From the sex trafficking scams in grocery stores to the the viral IKEA scam, it seems there's hardly a week that goes by without another "stranger danger" story sweeping the web. But thankfully, for every child molesting pervert roaming the aisles of our local stores looking for a target, there's a good-hearted young man like Cameron Cook, seeking to protect and defend our helpless young ones.
The 17-year-old was shopping with his mom in a Boston Target when he saw a man with what he described as a "demonic look on his face" target a young girl. The young girl didn't seem to know the pervert, as Cameron Cook looked on.
Cameron Cook thwarted a pervert in Target store.
Cameron Cook's mother, Heather, urged him to keep walking by the pervert, but his gut instinct sensed the man had a target and  he simply couldn't just move on.
"I saw the guy grabbing himself, Cameron cook said, and my mom goes, 'Cam let's go, keep walking.' I was like, no, something's going on," said Cameron Cook, determined to pry further into the situation and whether the girl was a target for the pervert.
Without hesitation, the brave teen came up to the pervert stranger and asked if he knew the little girl whom he thought might be a target.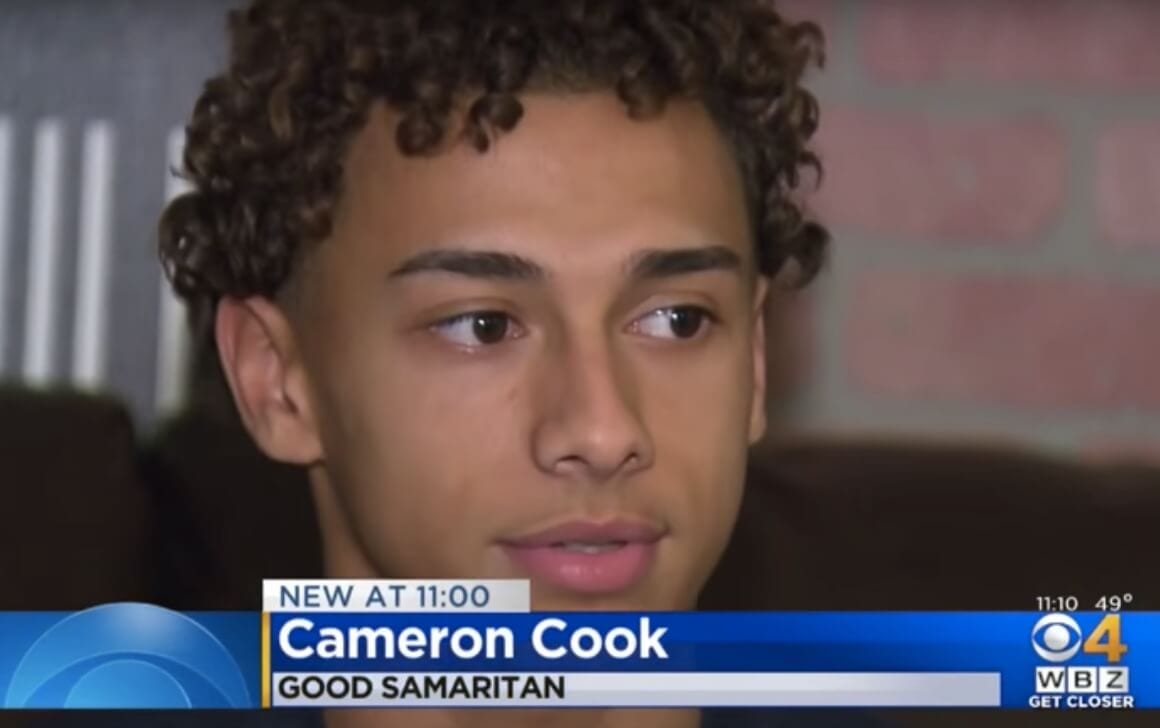 "Excuse me sir, do you know her?" he asked politely.
Startled, the man replied, "I'm not a pervert, I'm not a pervert."
"I was like, 'I didn't ask you that sir,'" said Cameron Cook.
Once Heather caught wind of the potent smell of alcohol on the man's breath, she too realized something was dead wrong.