Oh, Thanksgiving. It's the one holiday of the year that doesn't require gifts, tests your patience with your least favorite family members, and involves stuffing your face with more than just candy and slipping into a slight coma to rest up before the craziness of Christmas season.
In making preparations for the feasting frenzy, one grandma's text message to the wrong teenager took the internet by storm.
Jamal Hinton is a 17-year-old Phoenix resident who, on the Tuesday before Thanksgiving, received a detailed text message that outlined his family's Turkey Day celebrations. The plans included family members "Amanda" and "Justin."
Jamal Hinton
The only trouble was that it wasn't his family!
Confused about how he got roped into the plans, Jamal asked who these people were. The sender then identified herself as "your grandma," and the texts that followed are PURE entertainment!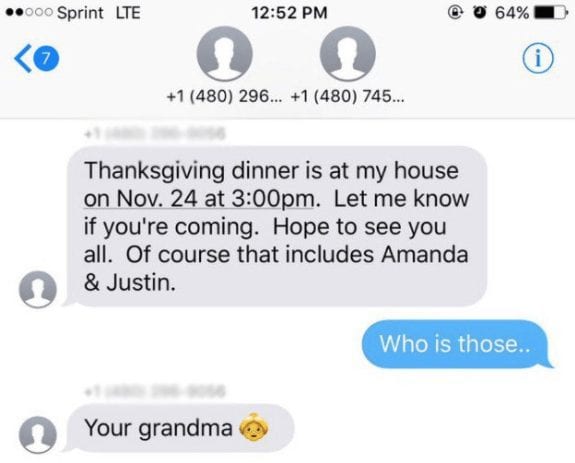 Jamal Hinton
At first, Jamal thought it might be his grandma. Still confused, he asked her to send a picture to make sure.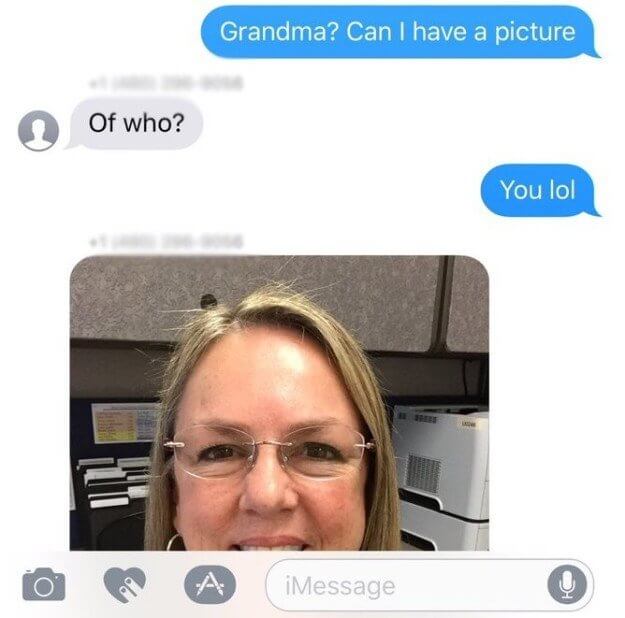 Jamal Hinton
Well, that's awkward…