If there's any trace of the drug in an alcoholic or non-alcoholic drink, the indicator on the tip of the straw will turn blue.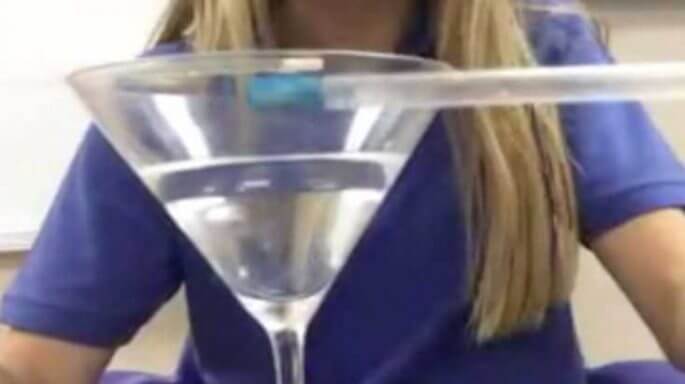 Judges called the product brilliant, noting how easily the straws could be distributed on campuses, at bars and by school organizations.
"We know it's not a solution because it can't end rape," Carolina explains. "But we were hoping to lower the amount of rape and dangerous situations you might be in through drugs."
The girls took a survey among their peers. Eighty five percent said they would use the straw, and more than half saying that they knew someone who had been drugged at a party.
Since winning the competition, the teens have moved forward with applying for a patent, and consulting with a test kit maker about potentially manufacturing the product.
Having friends of my own who have been drugged and taken advantage of in something as normal as a restaurant setting, the Smart Straw is a winner in my book. Looking forward to the bright futures of these teens, and the incredible ways their concept could change women's safety.