Fourteen years ago, Patrick Hardison had his face burned off in a devastating accident during one of his duty calls as a volunteer firefighter.
The ceiling collapsed around him as he entered the house. "[My mask] was melting to my face. My hose [was] already melted," he said.
It was a miracle that he even survived the horrific fire, but after 63 excruciating days in the hospital, it seemed that restoring his face was a hopeless case.
Since then, he's been living with the harsh mental and physical ramifications of being looked at like a mere mutant. He burnt off his eyelids, ears, lips and scalp. What features he had left, basically melted together. People no longer viewed him as human.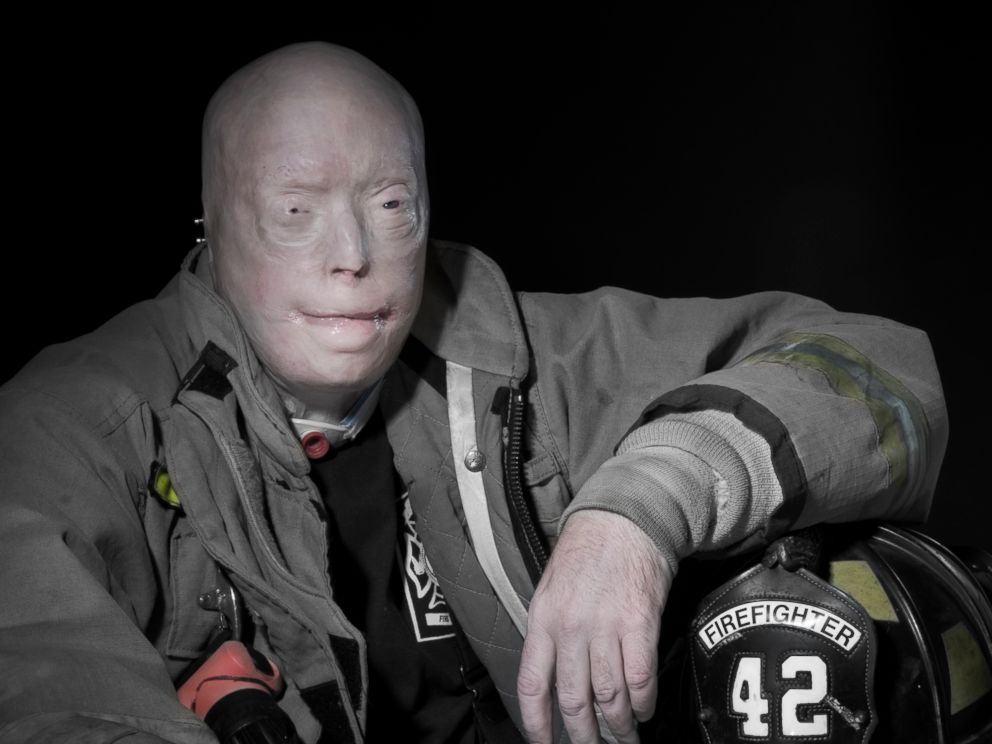 "My kids were scared to death of me," Patrick told ABC's Nightline. "You can't blame them. They're young kids."
Random kids would see him and run away screaming and crying at the sight of his face.
Deeply scarred by the recurrent instances, Patrick said,
"There are things worse than dying."
Over a 14 year period, he had 71 surgical operations. The stress of the situation caused him and his wife to divorce, and he literally thought he had no hope left, until a church friend presented him with an idea.
The friend wrote Dr. Rodriguez, who performed a face transplant in 2012 at the University of Maryland Medical Center. Dr. Rodriguez agreed to help once he heard Patrick's story.
Patrick would only have a 50/50 chance of surviving, even if a match for the surgery was found with the precise skin color, hair color, blood type and skeletal structure. But for him, those odds were worth the risk.
He was put on the transplant list on August 8, 2014.
"Hopefully it'll happen soon," said Patrick. "It's in God's hands, so it'll happen when he's ready for it to happen. I know he's got an angel for me out there somewhere, and he's gonna call it home one day, and hopefully when that day comes, that family is strong because I can not imagine losing somebody at a young age and then to be asked to give what they're asking to give."
A year later, David Rodebaugh, a former BMX rider became brain dead after a tragic biking accident.
It turns out, he was a match.
Patrick's surgery lasted 26 hours and took the help of over 100 medical practitioners. It's been called the "most extensive face transplant ever."
Now, thanks to the successful face transplant at NYU Langone Medical Center, he's not only got a brand new face, but a brand new outlook on life.
"You'd be surprised the things we take for granted everyday that for them is a new beginning," said one of the transplant doctors.
Patrick may have a new face, but he's still the same loving father inside.
He's just ecstatic and blessed to have a new shot at being treated like something we all take for granted: human.