We all know the cliche "God works in mysterious ways."
It's a term that slips out of our mouths when we don't know how to explain a situation where God just clearly steps in for the good of His children. You know, the moments where we look back and think, "Had I not done this, or been there in that moment—for absolutely no known reason at the time—the trajectory of what happened next would be completely different."
The world calls it coincidence, but we know that it's God.
Sixty-nine-year-old Janey Smith will tell you the same thing to be true: God works in mysterious ways.

Janey was out for a drive in Sweet Home, Oregon, when her gas pedal stopped working, leaving her stranded on the side of the highway.
She called a local towing company, and Robert Hooper showed up to help.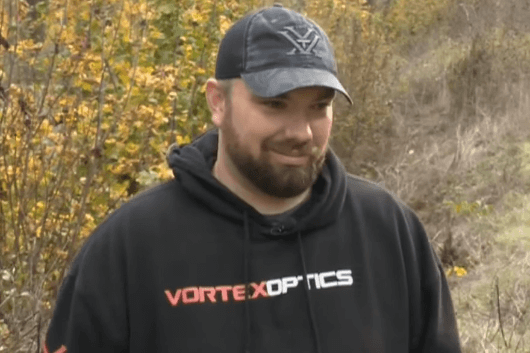 As he was loading the 69-year-old's car onto the truck, Janey's eyes wandered to the ditch below.
Among the tall grass and bushes, she noticed something that didn't belong—a mangled blue car had crashed—right below where Janey's gas pedal had stopped working.
"I've always been a believer, but I am a believer that I was here to help that man."
Janey got Robert's attention and the tow truck driver shot down the hill to inspect the scene. As he got closer to the beat up automobile, Robert saw what he thought to be a dead body leaning out of the driver's side door.
That's when he heard a "low-mumble, 'help.'" Robert jumped to action, doing whatever he could to help remove the man from his vehicle as Janey called 911 for help.
Paramedics rushed the man to a nearby hospital, but the thought still haunts Robert:
"If I hadn't of walked down there…I don't know who or when he would have gotten found, or if he would have [been] found."
God works in mysterious ways, it's true!
But as Paul reminds us in Romans 8:28, "We know in all things God works together with those who love him to bring about what is good."
Where the world might say that Janey's gas pedal stopped working "randomly," and she found the man in the ditch by "coincidence," we know the Truth of the Lord, and that He perfectly orchestrated every last detail.
See more from this miraculous story in the USA Today interview below.