Karen and Kayla Seals heard what they believed to be a dog making noise in the neighbor's yard when they decided to go have a closer look.
What they discovered instead was an 8-month-old baby girl, stuffed in a white plastic trash bag, and left to die.
"Her legs were just dangling in the bag. Her head was in the bag. Her whole head was covered all the way down," Kayla Seals told reporters.
Police arrested the child's mother, 17-year-old Harriette Hoyt, who was later charged with a felony of attempted second-degree murder. They believe the child had survived with no food or water for more than 72 hours. It's an absolute miracle.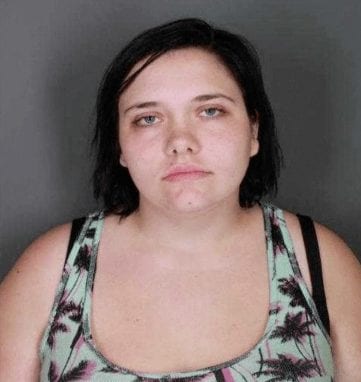 After discovering the bag in the neighbor's yard, the sisters called 911 and brought the child into their home. She was filthy—wearing dirty clothes, a soiled diaper, and had a rash on parts of her body.   
"I mean she was hardly breathing honey, her eyes weren't even open," Kayla said. "So I tore the bag, that she was in. It was like a garbage bag, her head was in the bottom of the bag. And her legs were hanging out the front of the bag. And she wasn't breathing. She opened her mouth and I dropped some water in there, and she started gasping after I did that. Her eyes weren't opening, so I cleaned her eyes and spoke to her, 'Come on baby! Come on baby! Come on sweetness!' Then she opened right up to me."