A few years ago, Willow Creek Community Church had a vision to give Christmas presents to every inmate in an Illinois prison. This year alone, the church packed and delivered 70,000 presents to prisoners.
The vision came after Bill Hybels, the founding pastor of Willow Creek, read Matthew 25:35-36 and felt convicted about sharing—and showing—the love of Christ with those in prison.
"For I was hungry and you gave me something to eat, I was thirsty and you gave me something to drink, I was a stranger and you invited me in, I needed clothes and you clothed me, I was sick and you looked after me, I was in prison and you came to visit me." Matthew 25:35-36
Hybel's heart for the verse in Matthew was the catalyst for a program that would bring Christmas presents to every inmate serving time in an Illinois prison.
Willow Creek, located in South Barrington, Illinois, is one of the largest churches in the country, averaging more than 20,000 attendees per week. In the video (above), you can see the sanctuary of Willow Creek's campus in Illinois transformed into a makeshift North Pole workshop as members sit and stand in the rows to assemble 70,000 gift packs.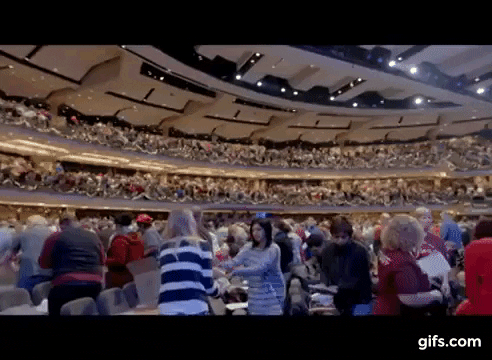 Each box includes popcorn, honey buns, Christmas cards, puzzle books, calendars, journals and Bible studies. It costs about $5 per box, but the inmates who receive them get much more than a $5 Christmas gift. It's a reminder that there are people in their community who genuinely care about them—even if they feel forgotten.