I don't give up on many things very easily. Around the two-year mark after the accident, I shot out of bed. The fog had begun to lift, and I was determined to get on with life despite the pain. I spontaneously enrolled in two university classes, and forced myself to relearn to read and write in the process. When Brayden asked me how my first test went, I told him, 'I studied 10 hours for this test, but when I woke up I had an awful headache which took away my ability to read any of the questions. All of that work, and I couldn't read a single question! The words were spinning on the page. Finally I just answered as best I could, and proceeded to throw up the rest of the day.' Taking those classes was brutal and I cried so many tears of frustration, but I passed them. Ever paper I handed in, every test I finished was a personal victory.
I eventually realized I had to make a choice. I couldn't stay in a marriage that I didn't remember choosing. It's really hard to feel completely devoted to a marriage when you feel like you just woke up to it one day. Even though I didn't really know who Brayden was, I saw how kind and patient he was with me. He was sweet and silly and quirky, and I wanted to try to make it work.
With my newfound energy, I took off my rings, approached my husband, and said, 'Brayden, I want to date you.' He was sitting at the computer editing videos for our business. 'Um, okay?,' he replied. 'I'm serious, Brayden. I want us to fall in love again. You know me, but I don't know you. I want to know you.' It took Brayden several months to understand what I needed from him. He knew that he remembered and loved me, so he didn't understand why I needed to fall back in love with him. Eventually, I took charge of what I needed. 'Will you go mini-golfing with me?,' I asked. We went, and by the third hole we were out of breath from laughing so hard. We started going out to dinner, going on long walks and drives, and binged way too many episodes of the Office and Parks and Rec. I would ask him the most random questions I could think of to learn about him, and he would patiently listen when I told him the same stories over and over. He read me my favorite books before bed, and left me sweet notes every morning before he left for work.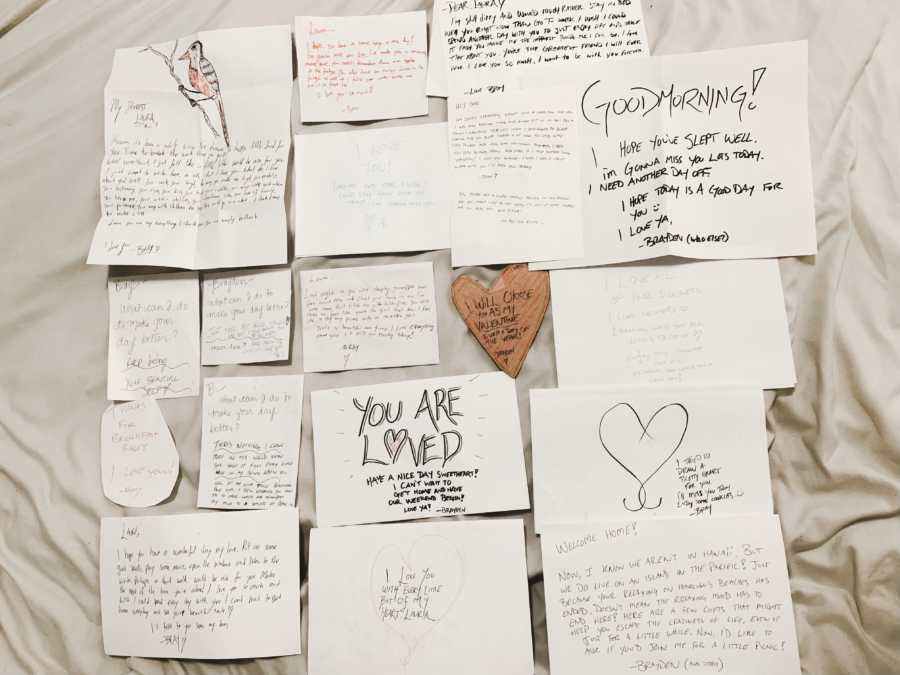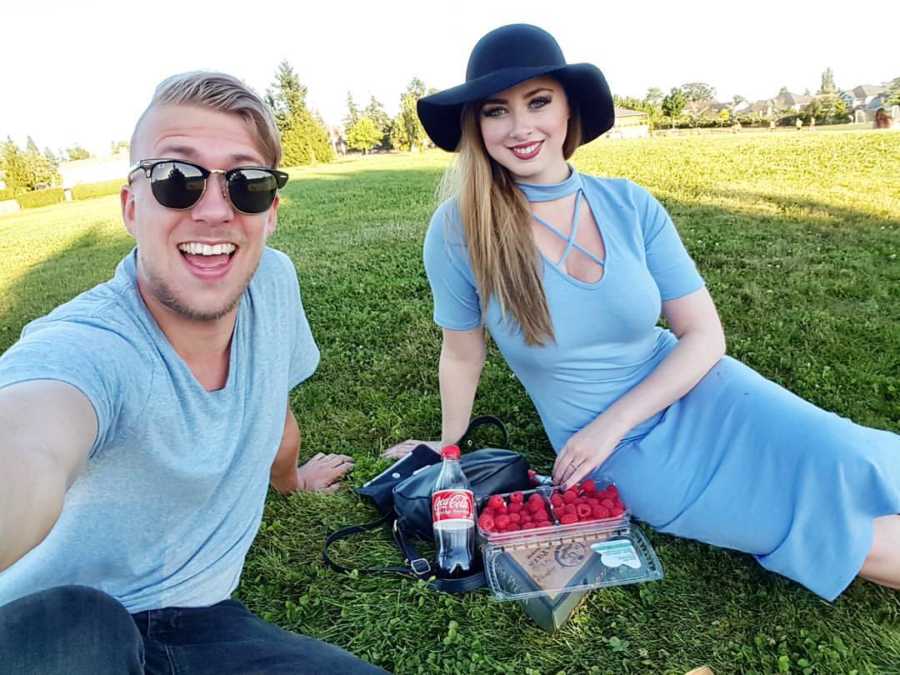 One day, I realized that I had started missing him every moment we weren't together. I was giggling at all his jokes, and bragging about how amazing he is to whoever would listen. I started to love him again. The process took awhile, but it was so incredibly worth it. Brayden knew I really mourned the fact that I had such a fuzzy memory of our engagement and wedding, and felt a lot of pain surrounding that. He wanted to give me something I could remember, something we could both look back on together.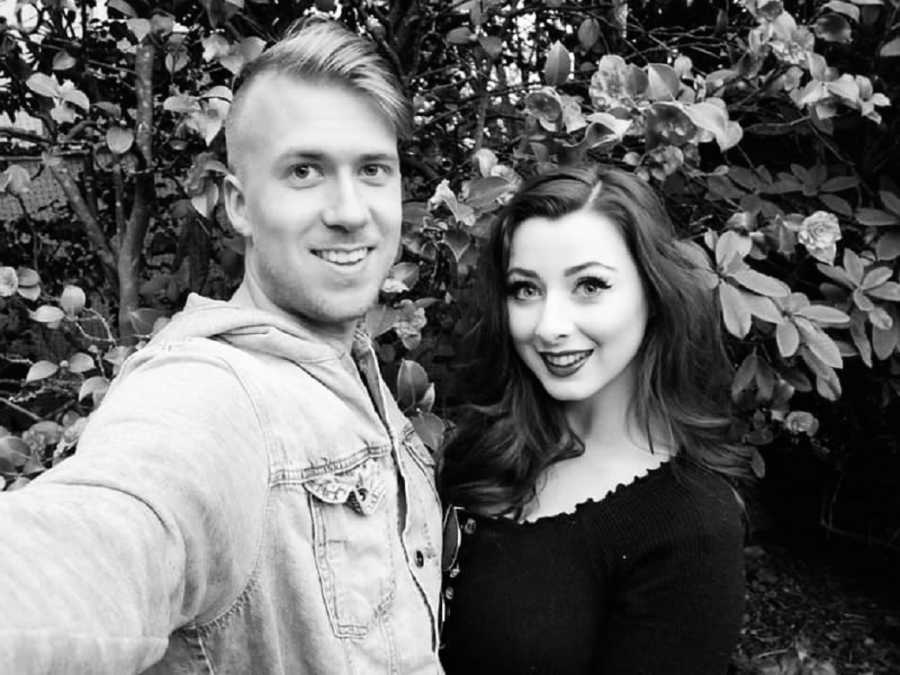 After a summer of dating, Brayden proposed to me (again), and I said yes (again)! I'm so grateful for our new beginning and for the happy future we have ahead of us.
He took me to a beautiful overlook of the city, and handed me an envelope labeled '1.' He had decorated it to match the original letters we sent to each other, the letters I have treasured deeply as the tangible records of the start of our relationship. The first letter was his perspective of falling in love with me, which made me cry and feel so loved. Then, he took me to the exact spot he originally proposed. The second letter talked about the many hard things we have faced, and how happy he is we fought through them together. After that, he took me to where we had our first date to read the third letter about the future we have in store for us. He got down on one knee to propose, and I could hardly see him through my tears. It was the most perfect, beautiful, amazing moment of my life.