6. A Muppet Christmas Carol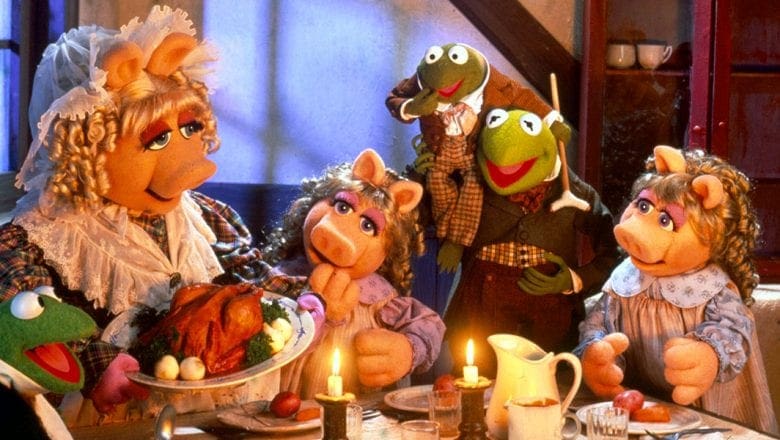 A retelling of the classic Charles Dickens story featuring Kermit the Frog as Bob Cratchit, Miss Piggy as his wife (naturally), Michael Caine (looking slightly embarrassed throughout), Gonzo and Rizzo as the narrators (not looking embarrassed at all). This movie has catchy songs, some classic Muppet visual gags, and an ending that's more than a bit spooky, and all of it in service to the tale's classic reminder: Christmas, properly understood, calls us to care for the poor, the forgotten, and the needy. You can stream A Muppet Christmas Carol through Disney+ or rent it on YouTube, Amazon Prime, iTunes, or several other options.
7. The Nativity Story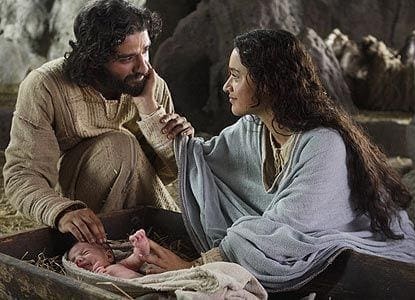 It's helpful to remember every so often that the birth of Jesus really did involve a young woman, a very real birth, and a lot of hardships along the way. The Nativity Story strips away the overly-sentimental retellings of the Christmas story and grounds the arrival of the Messiah in a world full of people who were poor and searching and desperate for a savior. This movie is a beautiful conversation starter for kids 10 and up about why the story of Christmas mattered then … and today. The Nativity Story is available to rent on YouTube, Amazon Prime, iTunes, Vudu, or multiple other streaming platforms.
8. The Peanuts Movie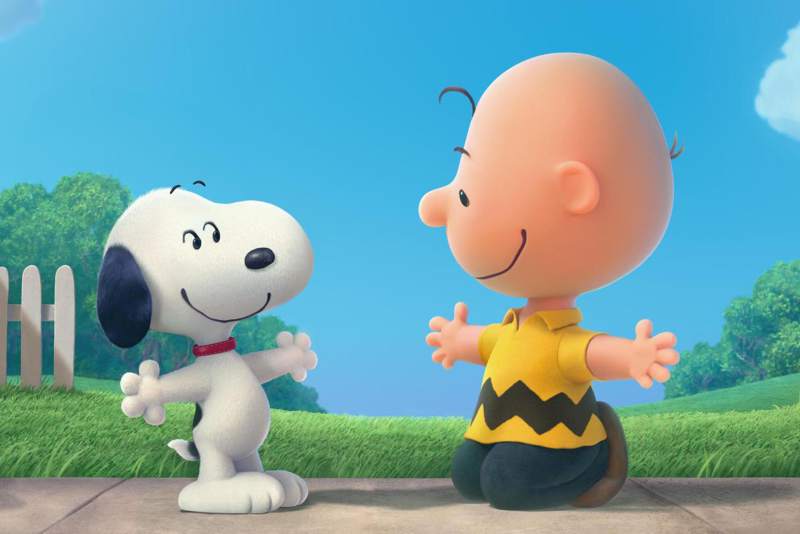 We're just going to assume you know A Charlie Brown Christmas both exists, and is essential holiday viewing and instead point you to 2015's feature length The Peanuts Movie. It seemed like a cynical cash grab—it's in CGI! It's filled with "of the moment" pop song tie-ins!—is actually an extremely sweet, gently moving, sneakily-Christian look at the simple power of simply being good for goodness' sake. You can rent The Peanuts Movie on Amazon Prime, iTunes, or YouTube.
9. It's a Wonderful Life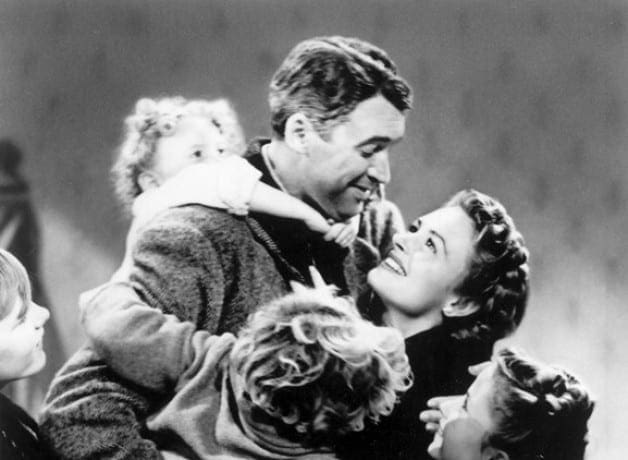 It's easy to forget how dark a place this movie goes toward the end. In one haunting, close-up shot of George Bailey's (Jimmy Stewart) terrified eyes, we see a man who has had everything he's built his identity on, taken away from him, slowly losing his mind. But It's a Wonderful Life is a Christmas movie in the best of ways: It recognizes that living in this world isn't easy, and that we'll never make our way through it without the help of other people and some well-timed divine intervention. It's a Wonderful Life is available on a variety of streaming platforms including Amazon Prime, YouTube, and iTunes, but there's a chance a local theater might be showing it the way that was intended: in black and white on the big screen
10. The Star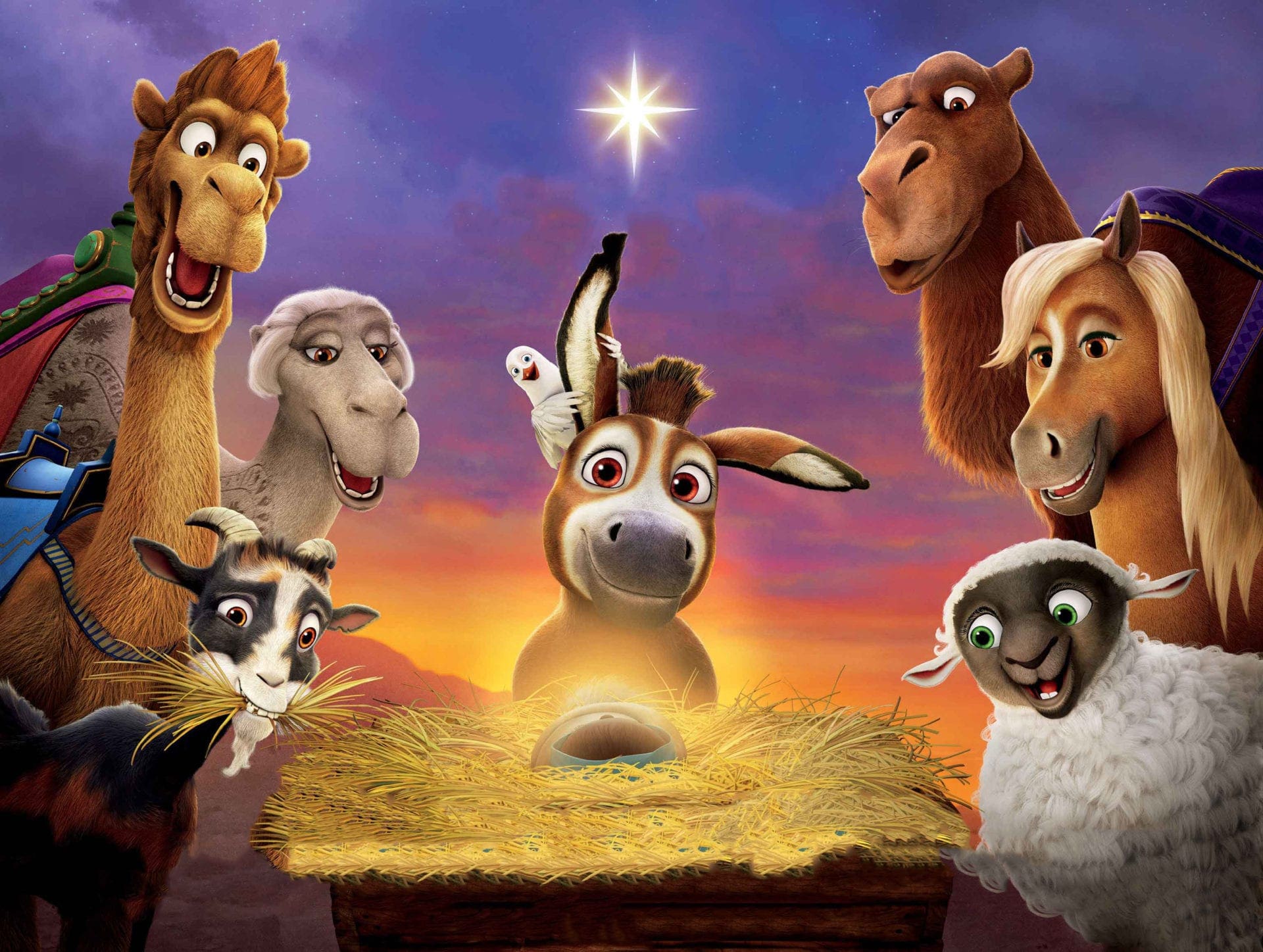 This is a MUST-see on our list of family Christmas movies because there's nothing else quite like it! The Star is remarkable because it's told from the point of view of the animals involved in the nativity story. There's Bo the donkey, whose back carried Mary and the unborn Christ child to Bethlehem. There are the wise men's three hilarious camels (one of whom is voiced by Tracy Morgan of SNL/30 Rock and nearly steals the show, he is SO funny!), and Edith the cow, voiced by Patricia Heaton. There are the animals in the stable where Jesus came to be born: inhuman witnesses to the most glorious mishmash of human and holy that has ever occurred.
You can catch The Star on YouTube, Amazon Prime, Vudu, and Google Play. This is also one we highly recommend purchasing on Blu-Ray/DVD even if you've never seen it.
There you have it, folks! Ten of the best family Christmas movies for you and yours to watch over Christmas break. Curl up by the fire, pop some popcorn and enjoy the hours of entertainment you'll find in these family-friendly flicks.