Every town and city across America has them; those church marquees announcing service times, quoting verses, and occasionally a pun or a joke. Let's not forget about the church that posted the lyrics from a Prince song in Tulsa, Oklahoma. That wasn't a church sign one would normally expect. Usually it's a summer or fall message, or maybe an Easter or Christmas message, but if you're the one posting those church sign sayings, maybe you want to mix it up. These funny church sign sayings are great ideas for your church marquee. They can be used on a seasonal basis, or throughout the year to get a laugh out of those passing by your church. And maybe even entice more to come in!
40 Funny Church Sign Sayings
Honk if you love Jesus, text while driving if you want to meet him.
2. God shows no favoritism but our sign guy does – Go Cubs!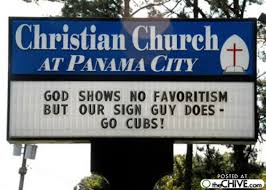 3. Hipster Jesus loved you before you were cool.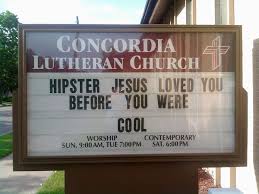 4. What did Adam say to Eve? "I'll wear the plants in the family."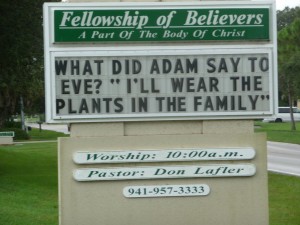 5. Cars are not the only thing recalled by their Maker.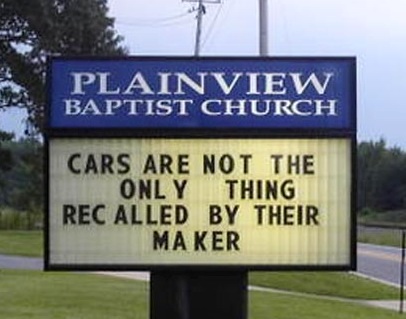 6. You May Party in Hell but you will be the barbeque!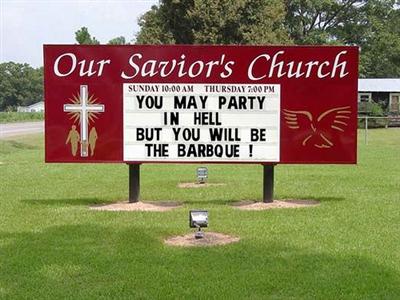 7. Don't be so open-minded your brains fall out.
8. Don't let your worries kill you. Let the church help.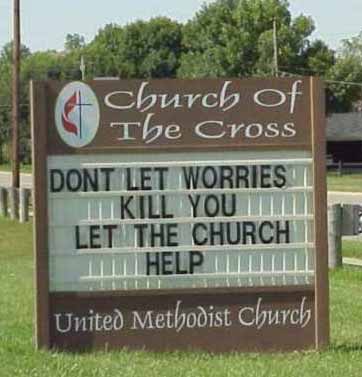 9. Don't make me come down there. – God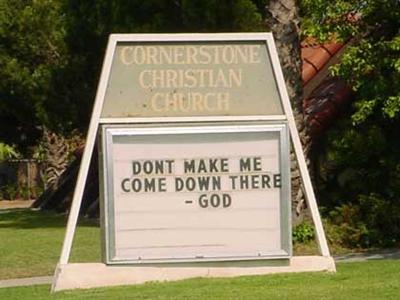 10. Jesus is my prozac.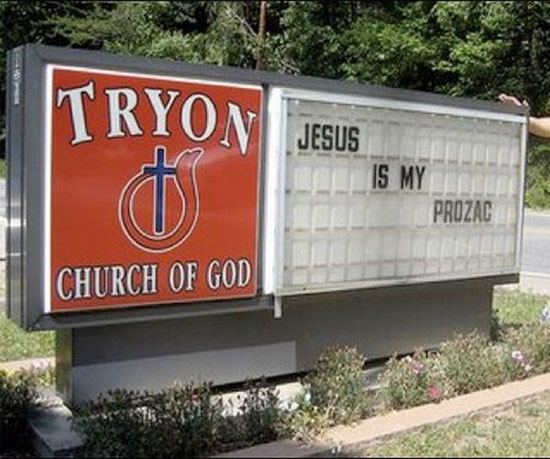 11. Prophecy class canceled due to unforeseen circumstances.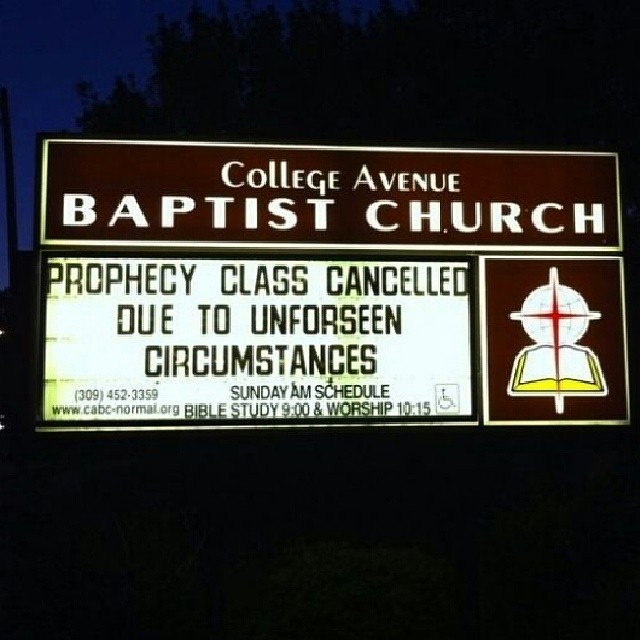 12. Tired of being a loser, turn to God.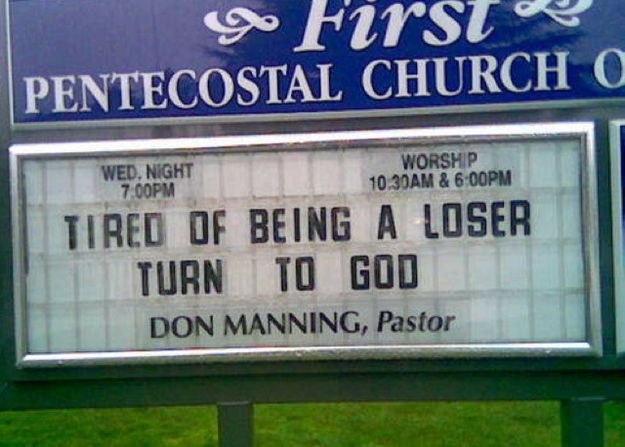 13. Jesus is the rizzle for the sizzle.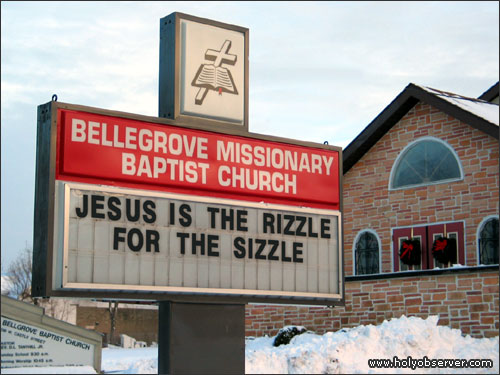 14. Having trouble sleeping? Try one of our sermons.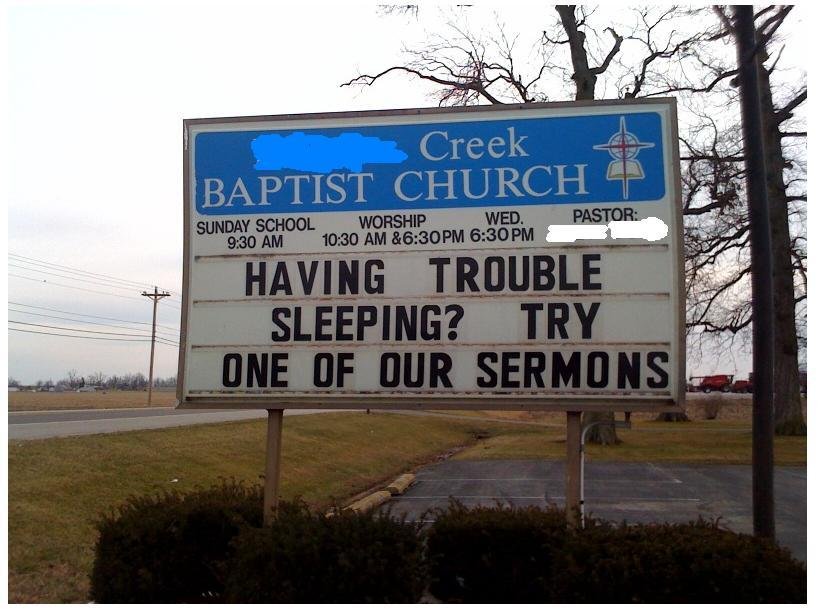 15. The revelation the end is near! JK we don't know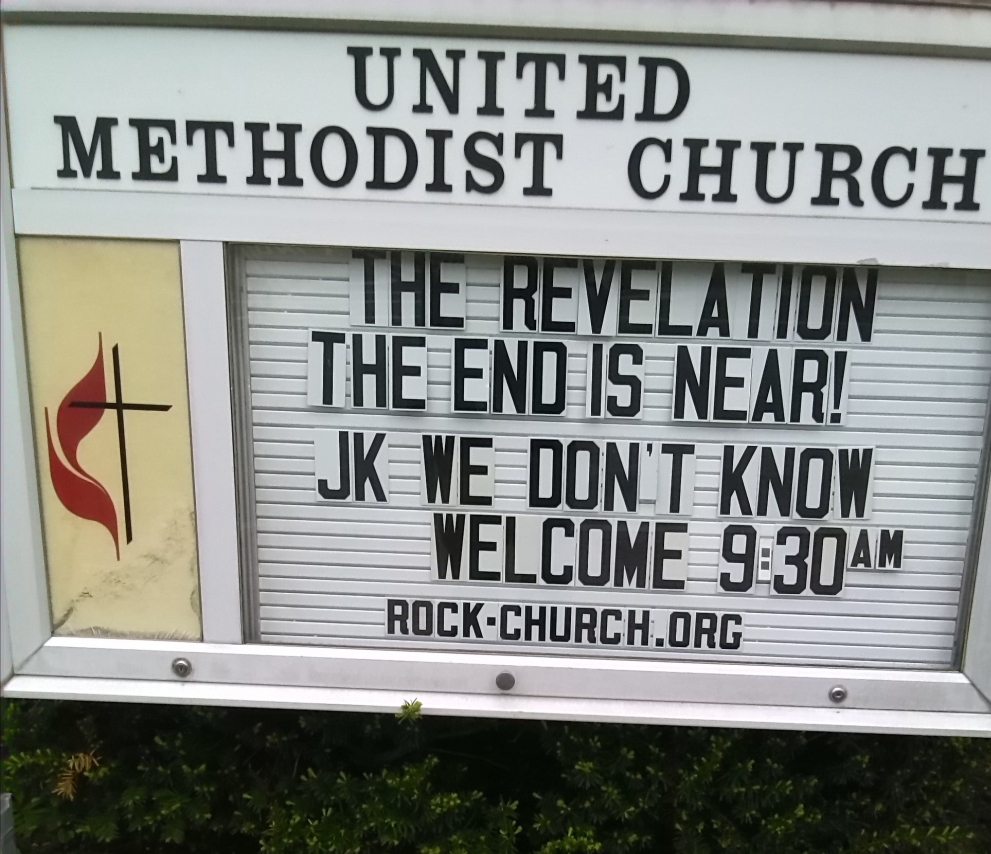 16. The Bees aren't the only ones staying alive! Happy Easter! (Great church sign saying for Easter!)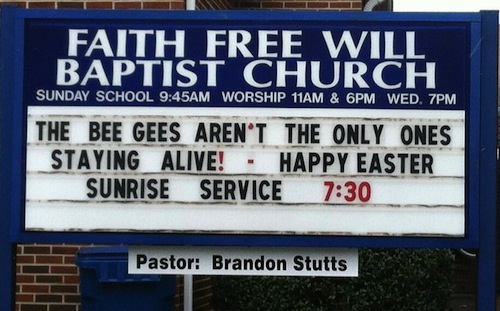 17. Eternity: Smoking or Nonsmoking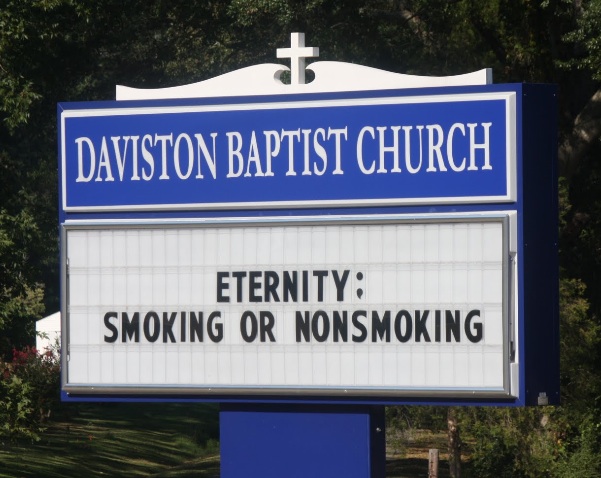 18. God > Church Norris (The perfect short church sign saying!)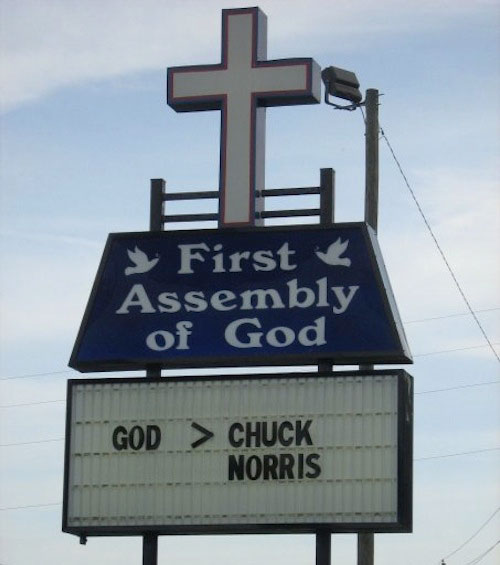 19. Bring your sin to the altar and drop it like it's hot!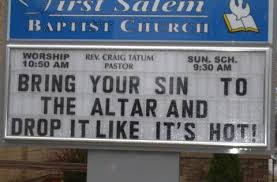 20. Knock knock, who's there? Jesus. Jesus Who? Exactly.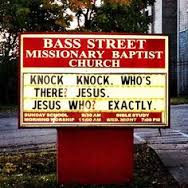 21. Too hot to keep changing this sign. Sin bad, Jesus good. Details inside.