To be completely honest, most days I am treading water. I'm peeking through the weeds. It's not easy. I have to parse through all the needs and demands of each day to find moments and places that really deserve my time. It's a motherhood paradox. We can keep the home clean but the kids must walk on eggshells for fear of making a mess. The kids are happy but the house is a disaster. We take time for ourselves but the house suffers and the kids aren't happy. It's a struggle that doesn't seem to have an answer. The scenario may vary a little but we are all in the weeds. We are all trying to drive clutch without a manual and the start-stop of motherhood can be difficult to navigate.
Precious Momma. Can I encourage you with two important truths?
IT'S OKAY TO LET GO
Let go of the perfection. My bathroom is half-clean and the kids watched "Dora the Explorer" for an hour. The other night, my husband and I stayed up late sorting and folding laundry and the next night our entire family tackled the daunting process of putting the clothes away. And today? The hamper is already overflowing with clothing needing to be washed. Raising kids and keeping a home liveable is work! Laundry piles will happen. Books will take longer than anticipated to read. And clean showers? Those things may very well become a luxury. We just can't make it ALL happen. So momma….let it go. Determine the things that really matter and let the rest go.
YOU ARE NOT ALONE
I know I said that already. You are not alone in your struggle. There are others facing very similar challenges. But you are also not alone. He is with you cheering you on, comforting you, strengthening you. When your toddler knocks the trash over for the millionth time or your kid walks into church without shoes or your child graffities your tablecloth, God is with you. The tears. The anger. The sadness. He knows it all. And He wants to exchange all that frustration with peace and joy. He wants to arm you with the eternal perspective that every day counts. Even the ones that seem to end in piles of laundry and uneaten grilled cheese sandwiches.
HE IS THERE
Precious momma in the thick of the weeds, you are not alone. I'm there. I'll be here for quite a while actually. Mothers everywhere, whether they don a business suit or yoga pants, they are treading water as well. We want to get it right and just can't do it. Give yourself grace and let go of this perfect Pinterest world you've envisioned.
If only we would admit that we can't get it all done.
That we can't always be on time.
That we can't keep up with the dishes and laundry.
That we do lose our cool.
That we do forget to eat lunch
That we leave bathrooms half cleaned and forgotten birthday gifts in the trunk of our car.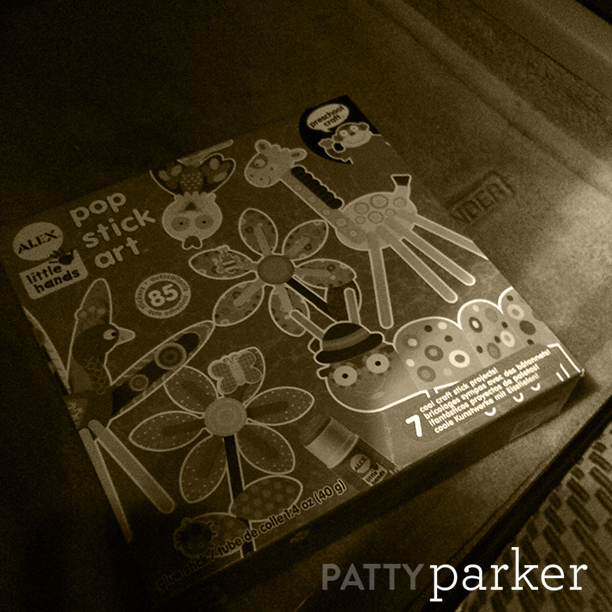 You might be surprised by the [number] of women who would join you in a chorus of "me too!" if you did. And let's remember always that we are not alone. He is there. In our most frustrating moments like potty training a reluctant (read: stubborn) toddler, He is so there. He's also there to celebrate the hard-earned triumphs like when a character lesson finally connects with your child. Or your child finally decides that writing letters might be fun. Just a hypothetical of course.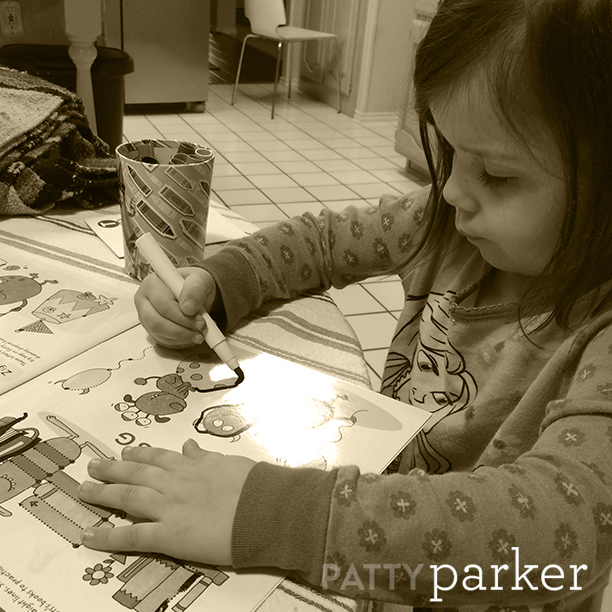 He is there.
Dear precious mom in the weeds, you are not alone. I'm there with you. Together, let's release those things we can't control and allow God to surround us with his love and wisdom to embrace the things that really matter.
Now off to do the dishes… but not before I snuggle my kids.
**This story was written by Patty Parker and originally appeared on her blog.