Weddings are an emotionally-charged day for any father.
Handing off your baby girl to another man is about the most difficult thing any dad could have to do.
So imagine bride Brittany Peck's surprise when her father, Todd Bachman, handed her off to not one man, but two.
And no, this wasn't a polygamous wedding.
Bachman wanted to do something insanely beautiful for Brittany's stepdad, Todd Cendrosky.
So right before the long-awaited wedding march, he came up to the photographer Delia D Blackburn and said, "I'm gonna do something special. Just be ready."
As he turned to meet his daughter, he had one more stop to make first. Before Cendrosky knew what hit him, Bachman stopped mid-step and grabbed his hand to pull him alongside Brittany as he said, "Hey, you've worked for this as hard as I have. You deserve this as much as I do. You're gonna help us walk our daughter down the aisle."
And that's when Todd C. lost it.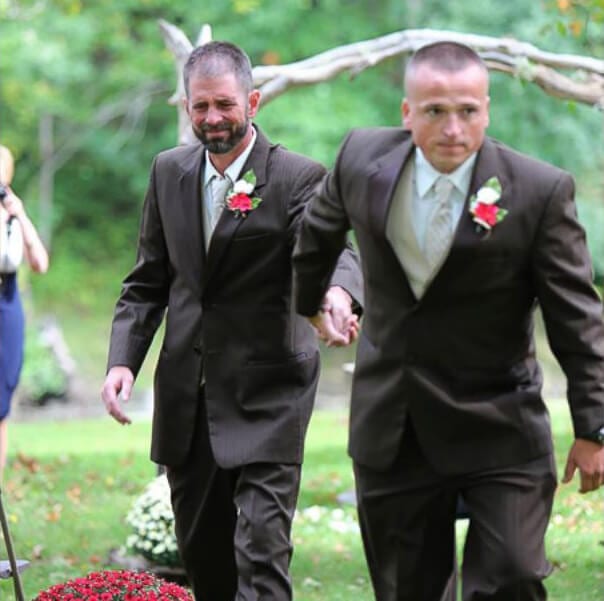 There wasn't a dry eye in the crowd as the two men put 14 years of strife behind them to walk their daughter down the aisle in unison.