"We had had it on our minds and in our hearts for years to adopt, and we just left it in God's hands," said Beth. "We just said if it's meant to be, it's gonna be."
And it seems, it was. 
The baby her husband delivered for a stranger was soon to be her own. Just 48 hours later, that gorgeous bundle of pink was officially theirs to keep.
As for their sons, Will and Parker, they couldn't be happier to have a baby sister to love and protect as their own. She may not be blood, but that makes no difference to them.
"I just love her to pieces," said one of the proud big brothers.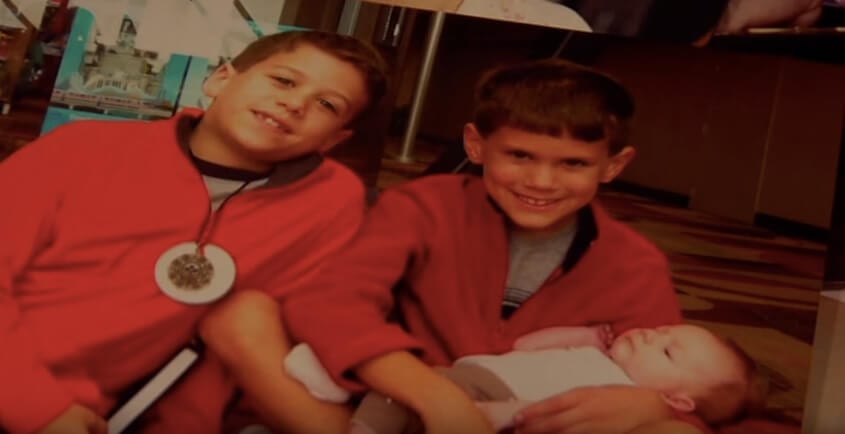 Marc never envisioned having a daughter, but he couldn't be more thankful for the Amazing Grace that God sent to him on that life-changing November day.
"We are truly blessed," he tells WMBF News.
Many would say Marc saved little Gracie the night she was born in his arms, but he prefers to say it was Grace who saved him.❤️️
Watch the full news report here.
Where are Marc and Gracie Now?
The story continues. The entire Hadden family is close, supportive, and rambunctious. And, Grace is nearing her teenage years. Marc shared about his bond with Grace in an interview with Upworthy. "My daughter and I have an amazing bond because of the way she came into our lives. She knows the whole story and loves to tell her friends that she is a celebrity!" said Marc.
Just like her brothers, Will and Parker, Grace enjoys sports and karate. Both of her brothers are black belts.
As they recall the story, Marc and Beth continue to marvel at how it all took place. "I've always wanted a daughter, and this is just amazing," said Marc.