They say the wedding day is all about the bride, but we think every photographer should capture the awe-struck expressions of the grooms-to-be. They're the star of the show, too, after all.
Source: Buzzfeed
A "first look" is when a couple sees each other on their wedding day for the first time. Some people are hesitant about whether to do a wedding first look or not. People now do first look wedding vows. From adoring gazes to emotional breakdowns, here are our favorite reactions from grooms seeing their brides for the first time during the wedding ceremony. It never gets old when you see a groom break down at the wedding. All the feelings of love, joy, gratitude, pent-up excitement come out in one woosh. While everyone else at the wedding has their eyes on the bride walking down the aisle, these cameras caught the most perfect reactions from the grooms. These emotional (and super sweet) groom reactions will melt your heart.
Grooms Reaction: First look wedding photos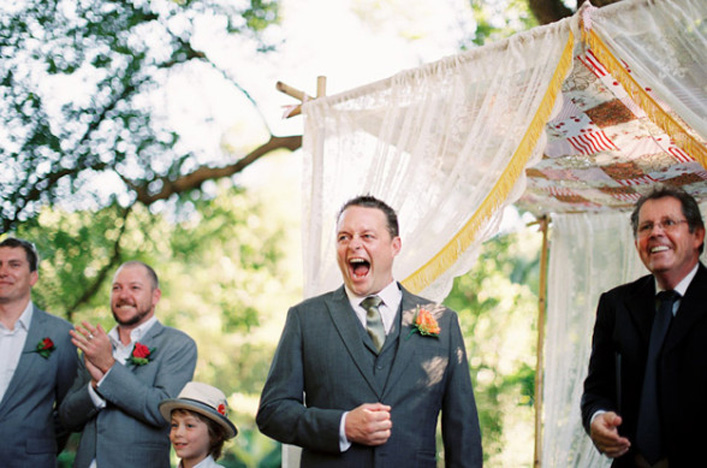 featherandstone.com.au
If he doesn't cry when I walk down the aisle.