When you think of a starting high school quarterback—or any jock football player for that matter—you probably think of an athletic teen, sporting a decorated letter jacket and surrounded by the "popular" crowd.
You may even think of them as the guys who would make fun of someone who is "less than" them.
But that's not the case for Tucker Workman and Carson Jones. In fact, it's just the opposite.
The seniors lead the Queen Creek High School football team in Arizona.
After Carson, the team's starting quarterback, received an email from a family friend, he learned that a sophomore at his school named Chy had been relentlessly bullied.
Chy was born with a brain disorder that has always made her a target for bullies.
Rather than just standing up for the 16-year-old girl, Carson made it his mission to make sure Chy is taken care of.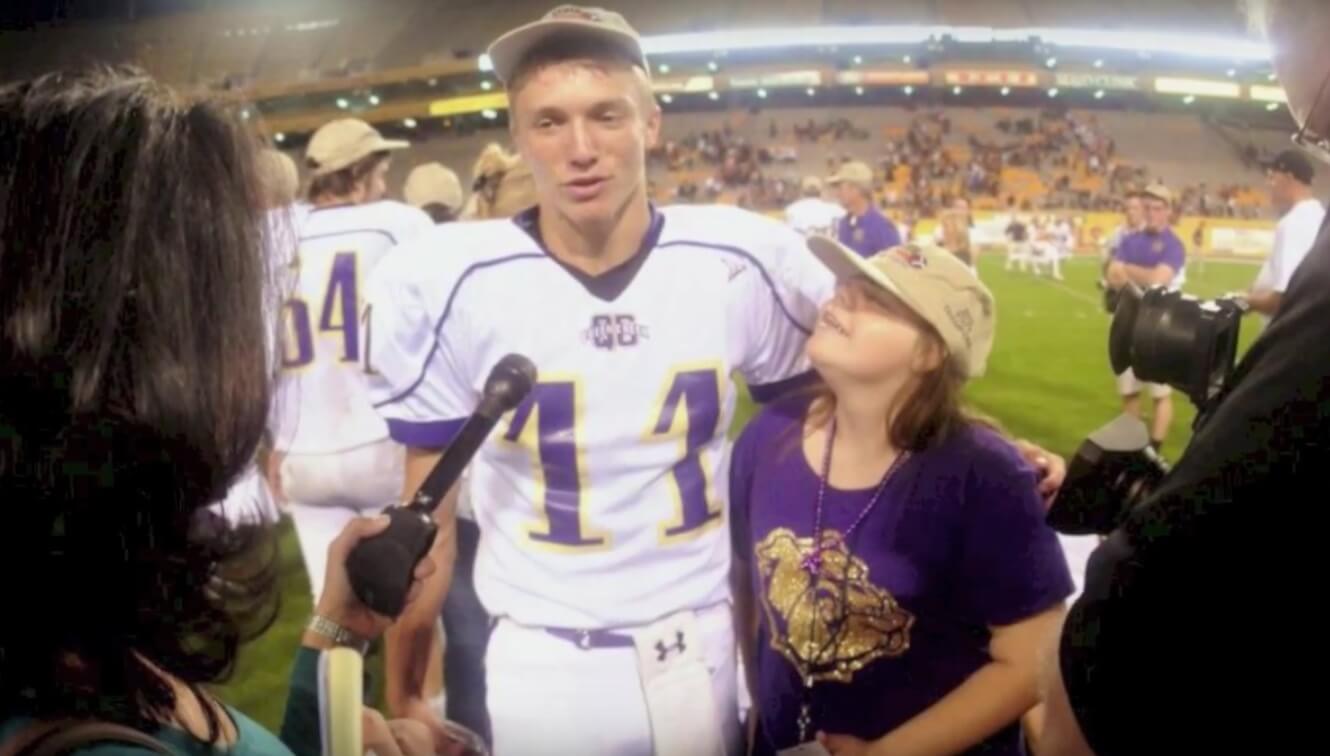 Along with Tucker, the two boys—"Chy's Guys"—started having lunch with the sophomore as a way to ward off any bullies that might come her way.
It quickly became their routine, and now from the time Chy arrives at school to the time she leaves, Tucker and Carson are there to have her back.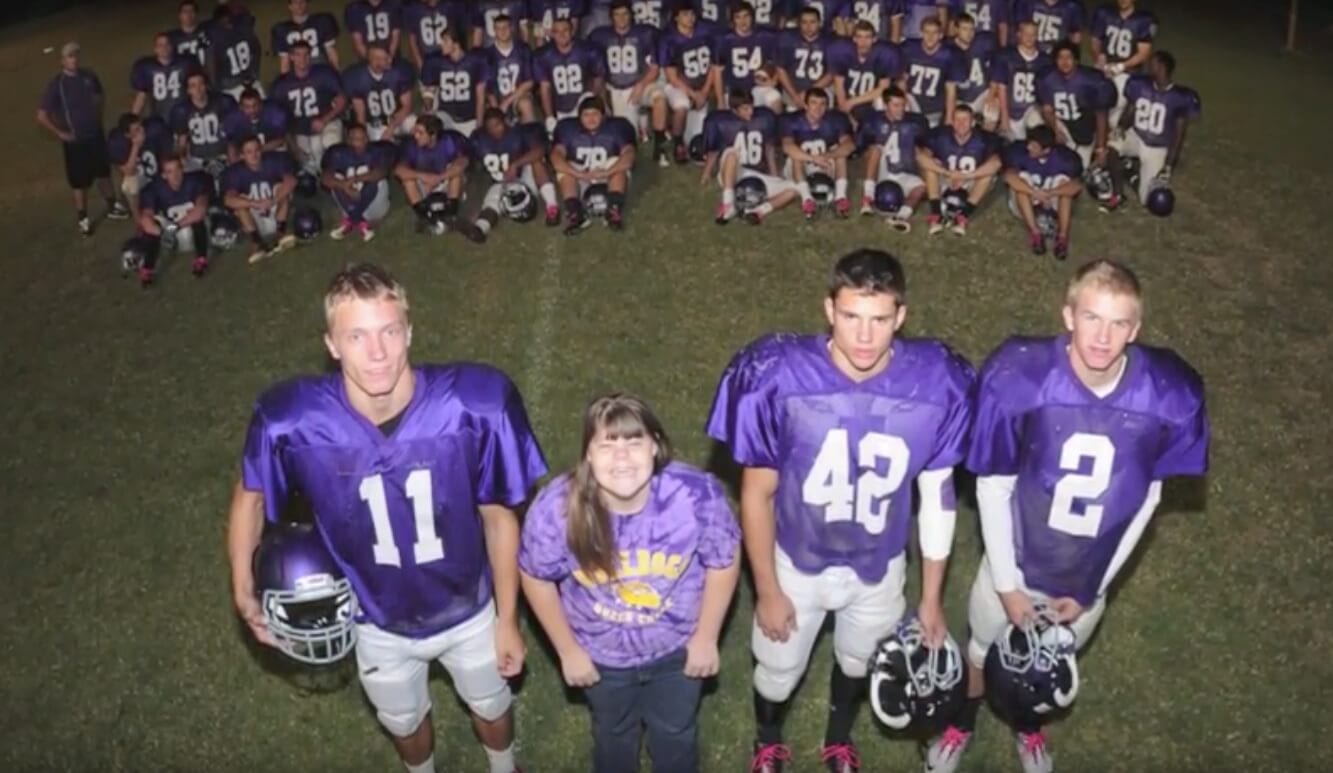 More than just star members of the football team, Chy says her guys are now members of her team—looking out for her where they can and making school feel like a safe place for her to be.
All the praise for these selfless teens, who put someone else's feelings and experience before their reputation and social status. They truly changed Chy's high school career for the better, and earned a new loyal friend in the process.