Is it just me or do kids wait until they're in public to have the really big tantrums? At least that's what it seemed like for Melissa Wistehuff and her kids. Sometimes the worst you get is a collection of mean looks, other times it's worse like the recent story of the diner owner who yelled at a crying child.
When Melissa's child threw a fit, she was naturally expecting the worst.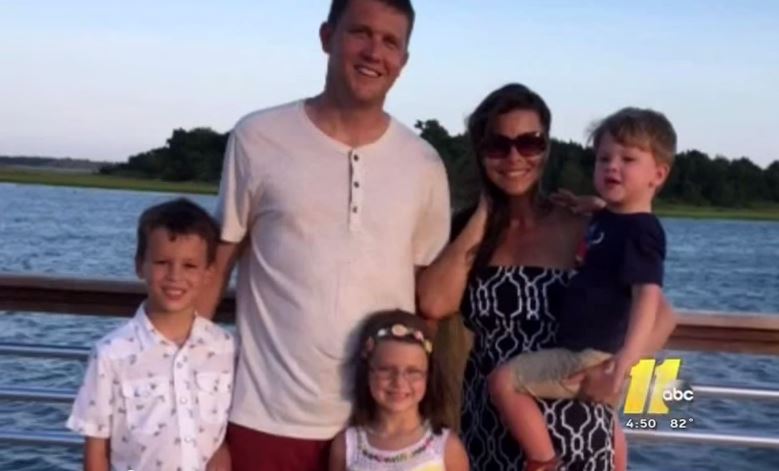 This wasn't their first tantrum. Ian, the two-year-old master fit thrower has two older siblings who have given the parents practice for this moment. While they've dealt with melt downs before, Ian has a reputation for being the most difficult.
"He was arching his back and stiff as a board, hard to get him out of his high chair. He was screaming and crying," Melissa said. "I immediately got up, got him out of his high chair, and took him out of the restaurant. And, of course, feeling like everybody is judging and rolling their eyes and looking at me."
Melissa took the first shift, walking him around outside the restaurant and then went back to their table once he'd calmed down…just in time for him to start screaming again…and loudly. This is when it was dads turn to take Ian for a walk as Melissa tries to hurry and get the bill–only to realize it's been paid in full.
"He said that our check had been taken care of by another patron at the restaurant," Melissa said. "I said, 'What? You're kidding! Why would they do that?' He said they just so admired how we handled the situation. [We] got him out of the restaurant and not having to put the other people in the restaurant through a tantrum… and I'm sure they also felt sorry for us."
Parenting is hard. Great parents have kids with bad moments. The best thing we can do is extend grace in love, just like this person at the restaurant. What an awesome way to support one of the hardest jobs you'll ever have!
Melissa's story was captured by ABC News.com. Even during the interview, Melissa's children were lively and moving about. She remained calm and carried on the conversation.