As people, we all have an innate desire to love and be loved. I can't think of a person who embodied that better than the late Mother Teresa.
In her 87 years on earth, the Roman Catholic nun pursued Jesus without hesitancy. She inspired millions with her service to others — particularly the poor, and destitute around the world. And though she's most widely known for her tender heart and charity work, nothing could be more inspiring than the simple, but oh-so-powerful quotes that Mother Teresa left behind.
She was a voice for the voiceless, a lover of the least-loved, and a woman who carried the wisdom of God in her pocket.
Whether you're needing some inspiration, or simply looking for a boost today, these 30 Mother Teresa Quotes will surely do the trick.
Mother Teresa Quotes On Sharing a Smile
1. "Peace begins with a smile."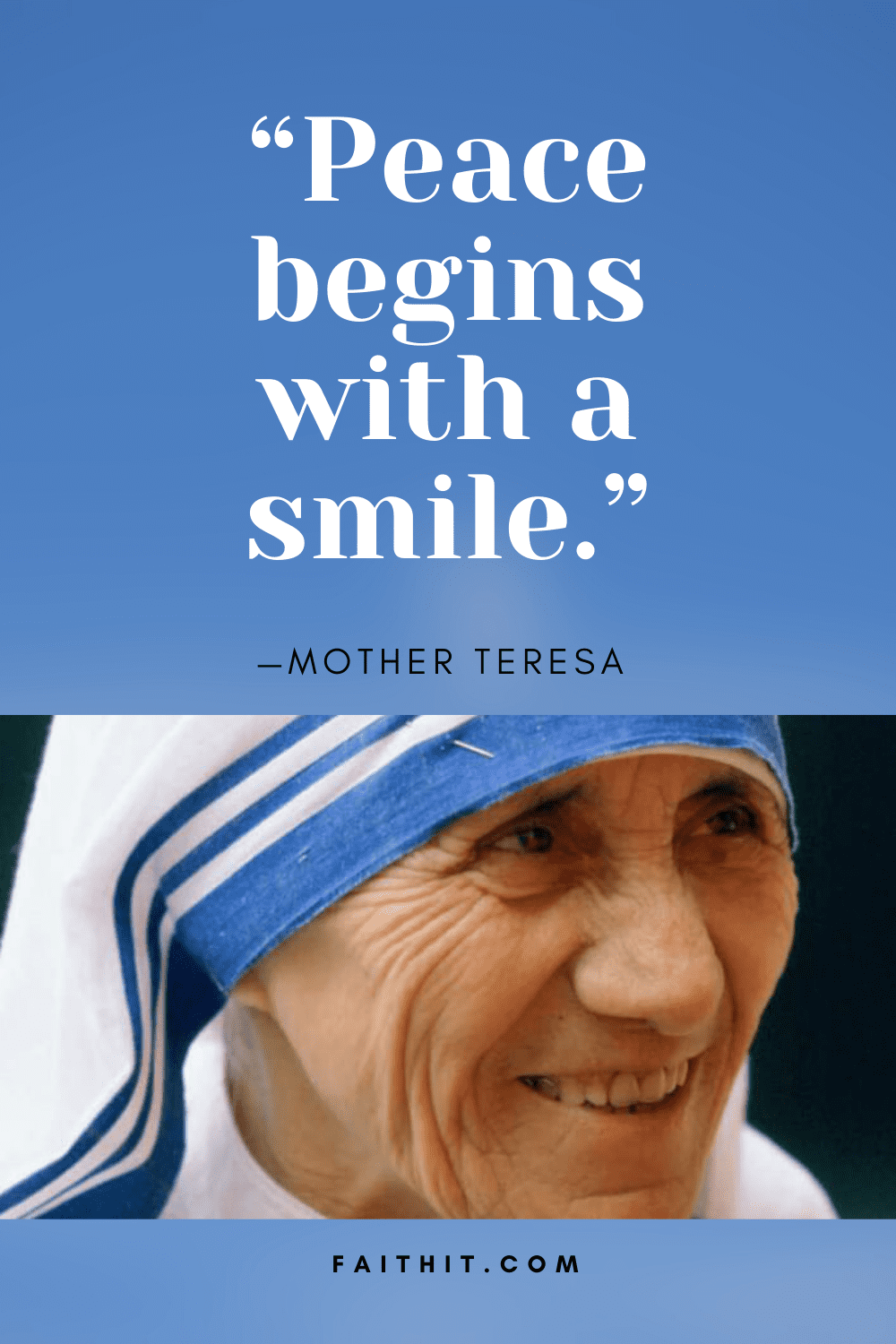 2. "We shall never know all the good that a simple smile can do."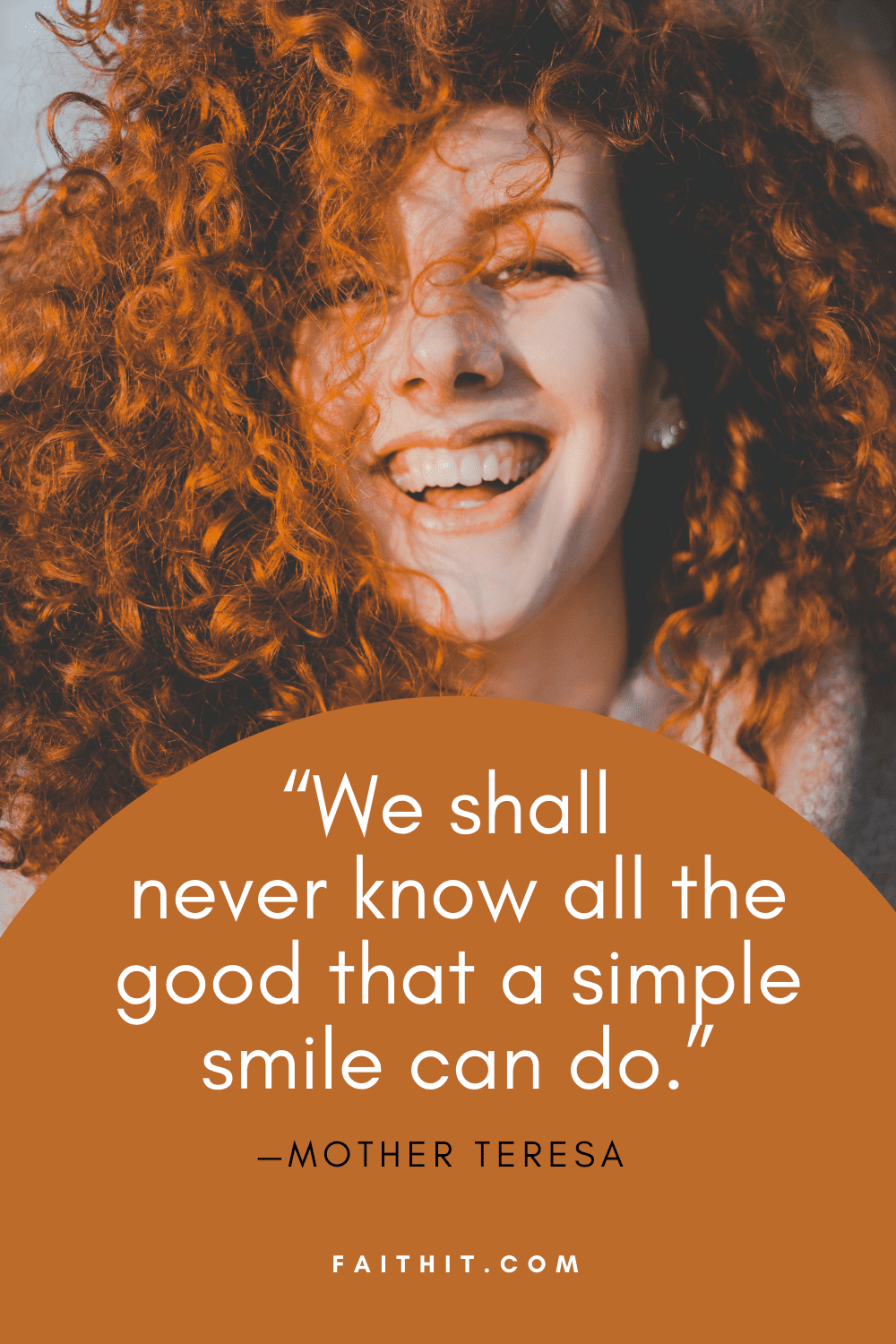 3. "Spread love everywhere you go. Let no one ever come to you without leaving happier."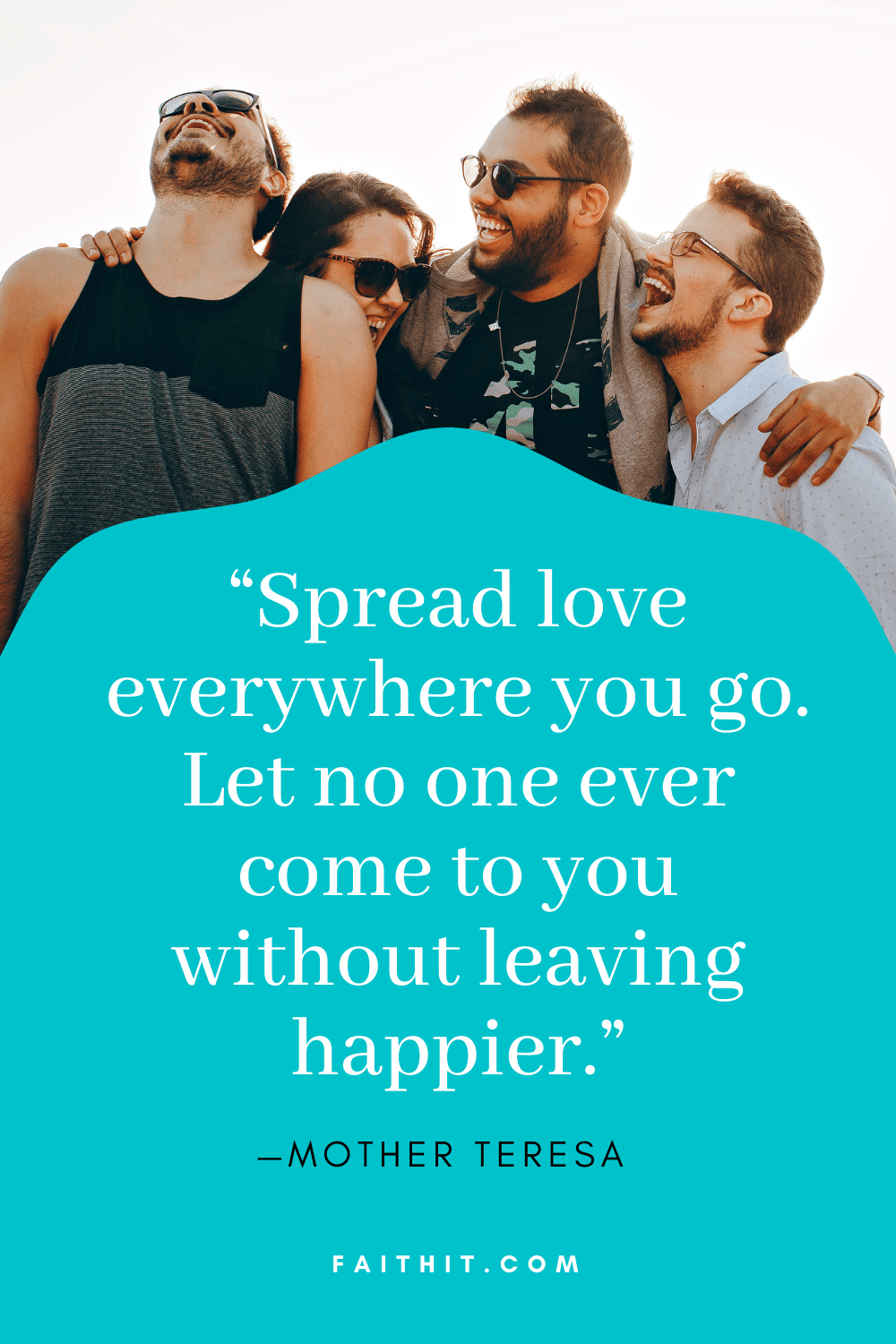 4. "Let us always meet each other with a smile, for the smile is the beginning of love."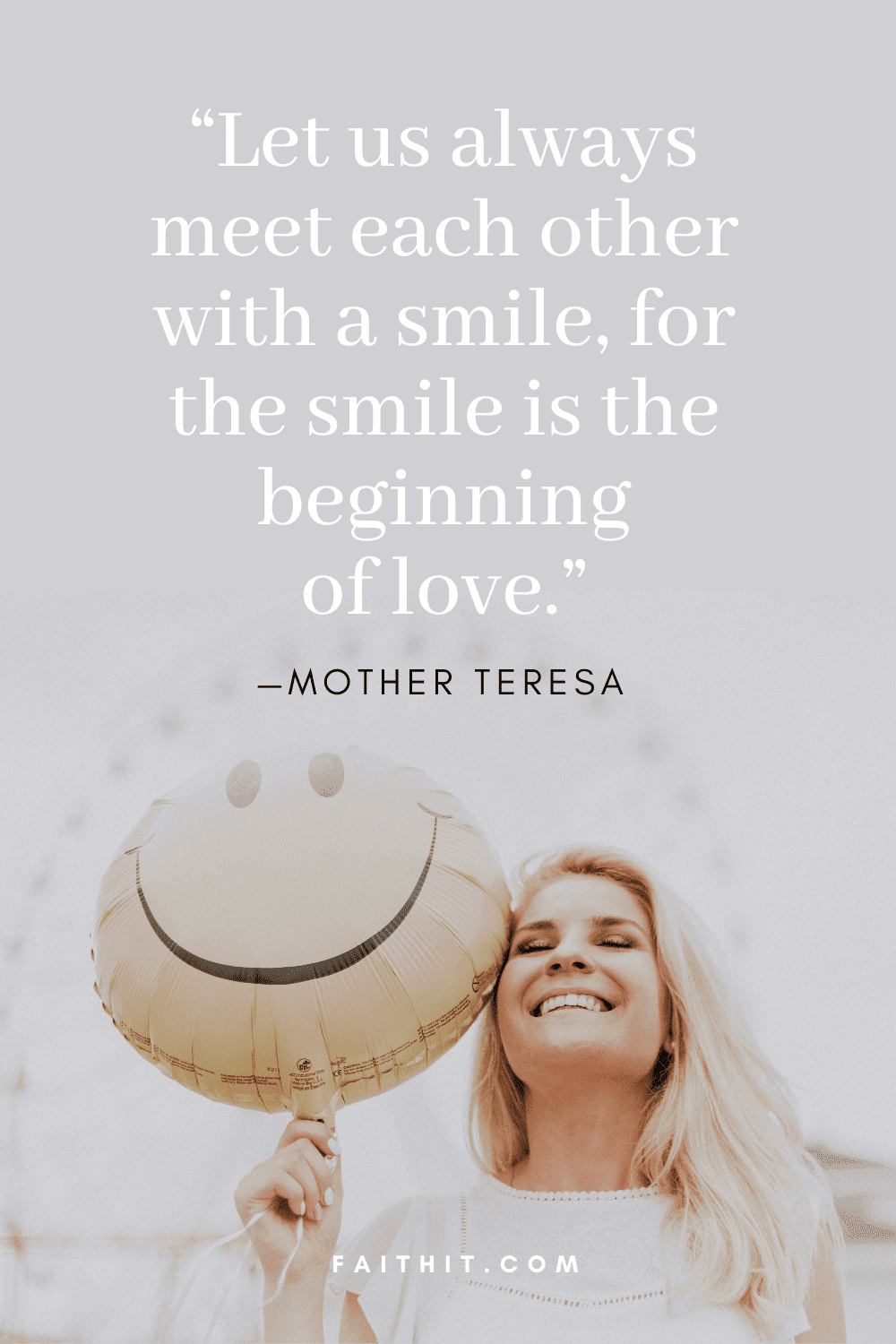 Mother Teresa Quotes On Love
5. "Intense love does not measure, it just gives."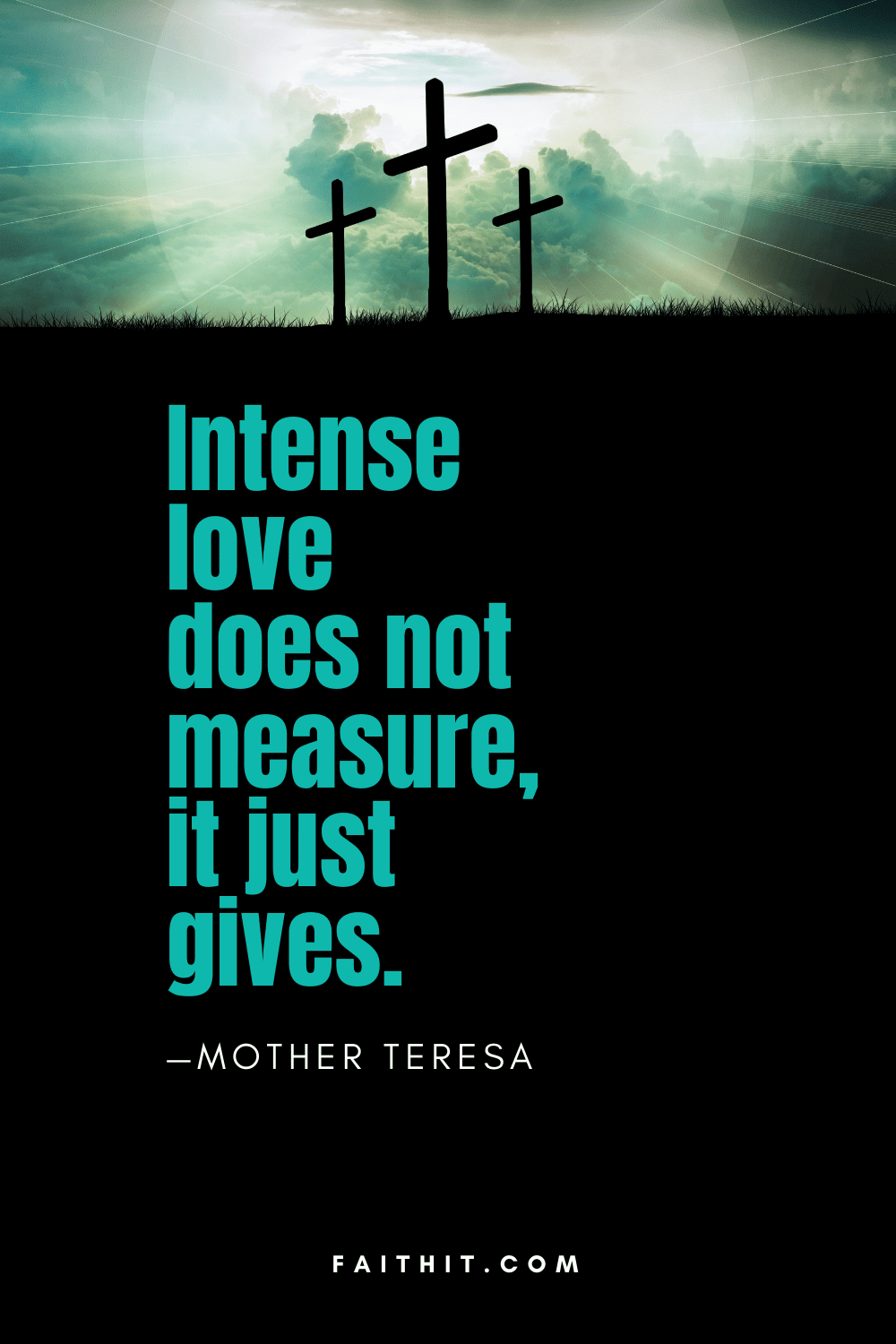 6. "Not all of us can do great things. But we can do small things with great love."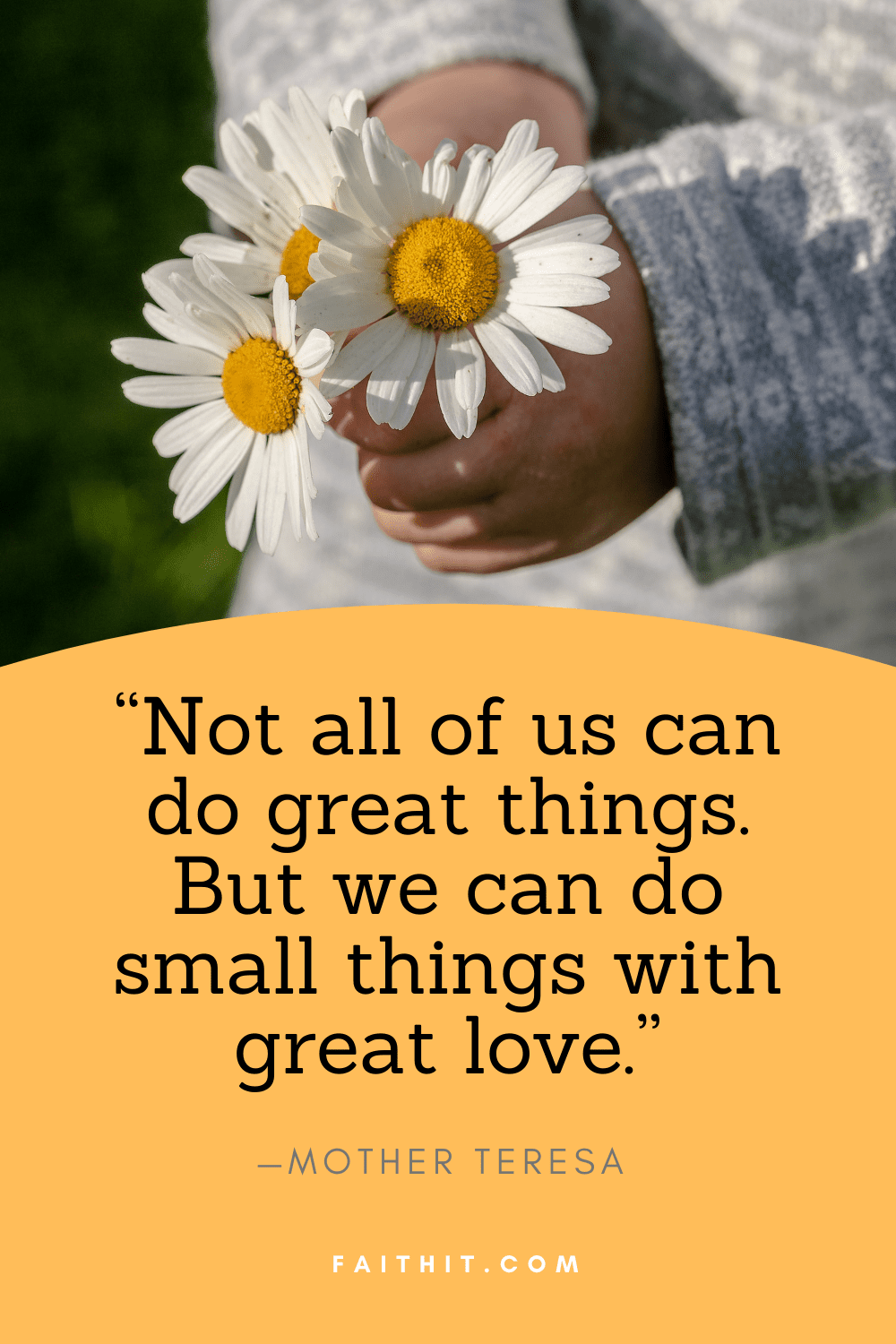 7. "If you judge people, you have no time to love them."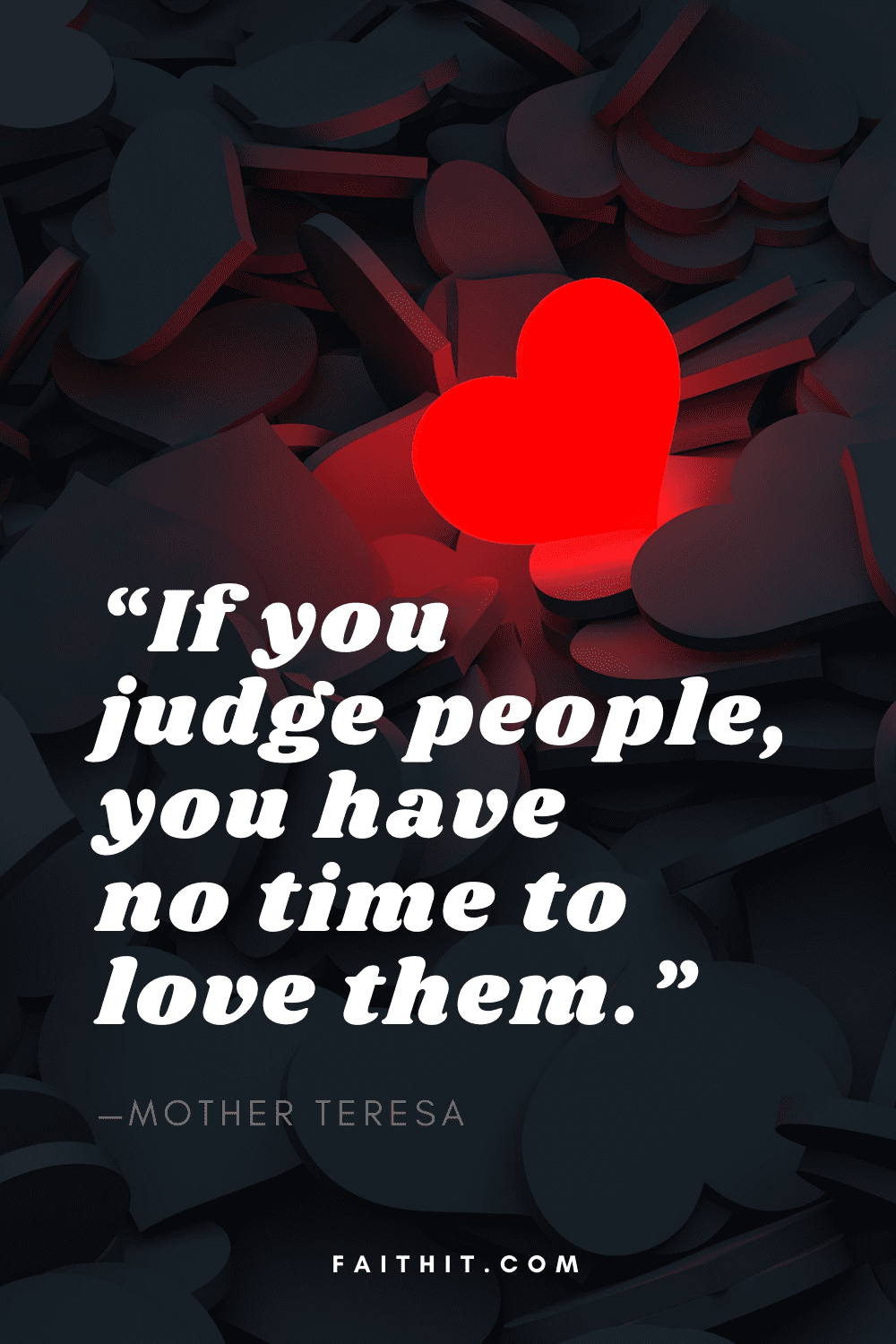 8. "I have found the paradox, that if you love until it hurts, there can be no more hurt, only more love."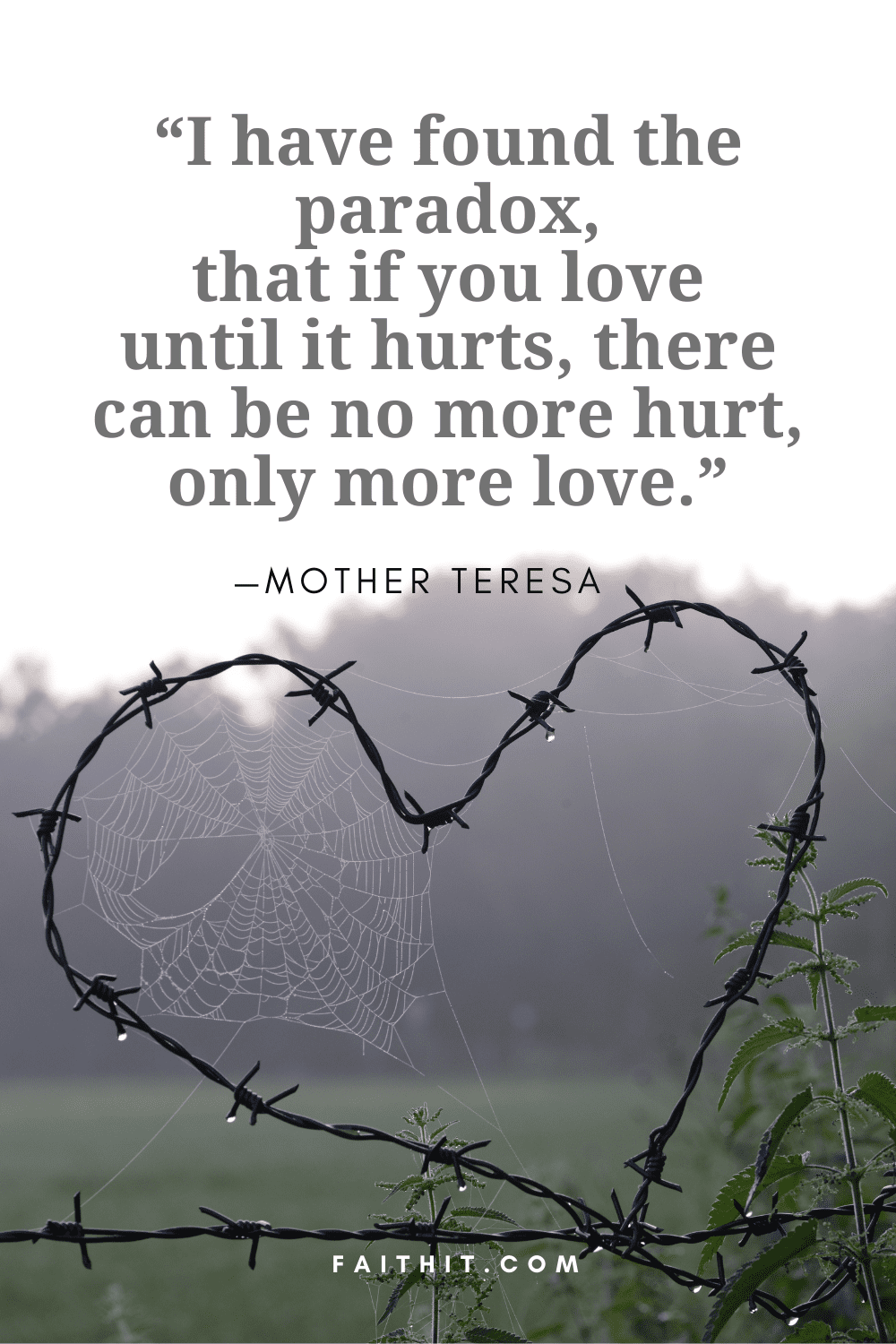 9. "The hunger for love is much more difficult to remove than the hunger for bread." – Mother Teresa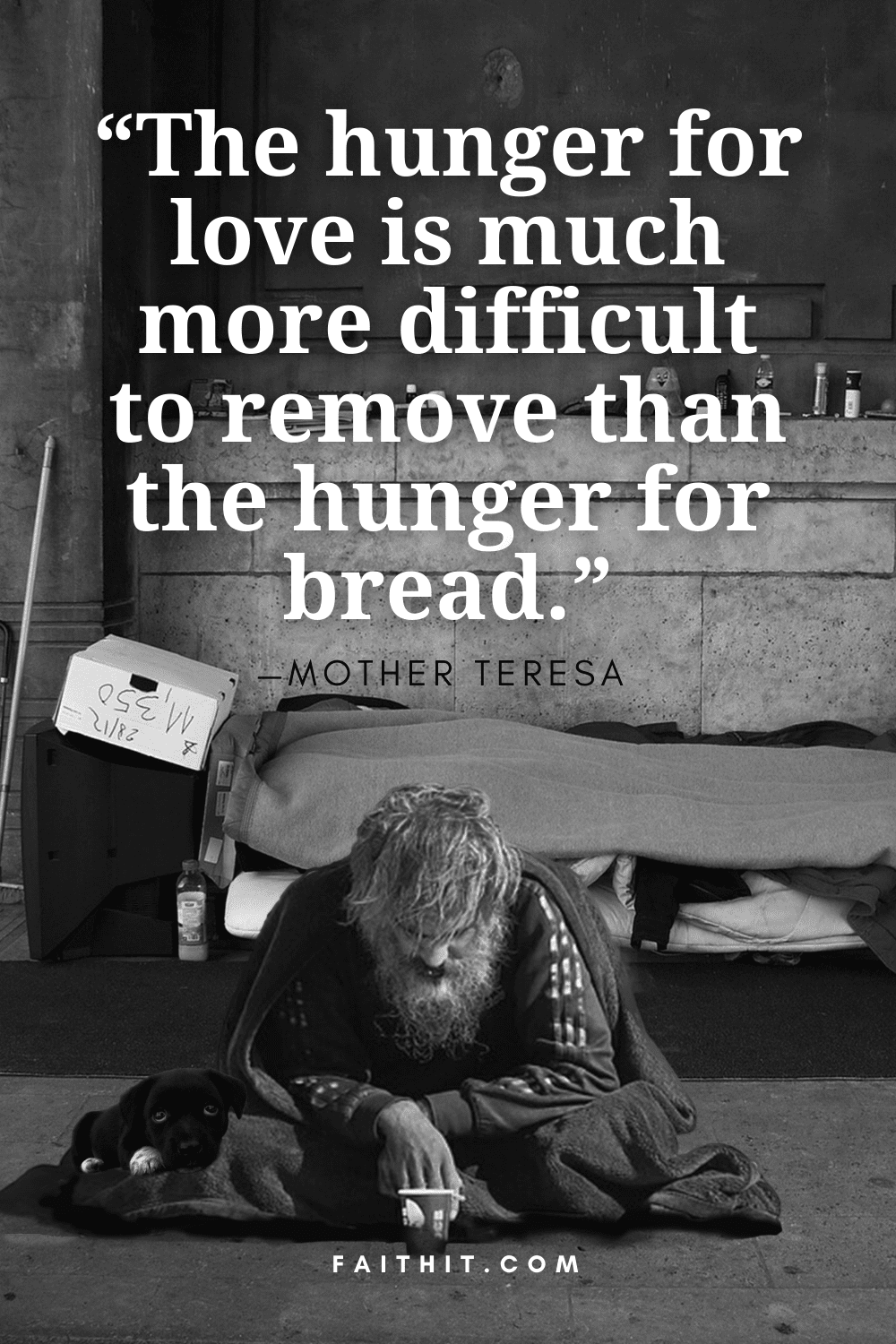 10. "Love is a fruit in season at all times, and within reach of every hand."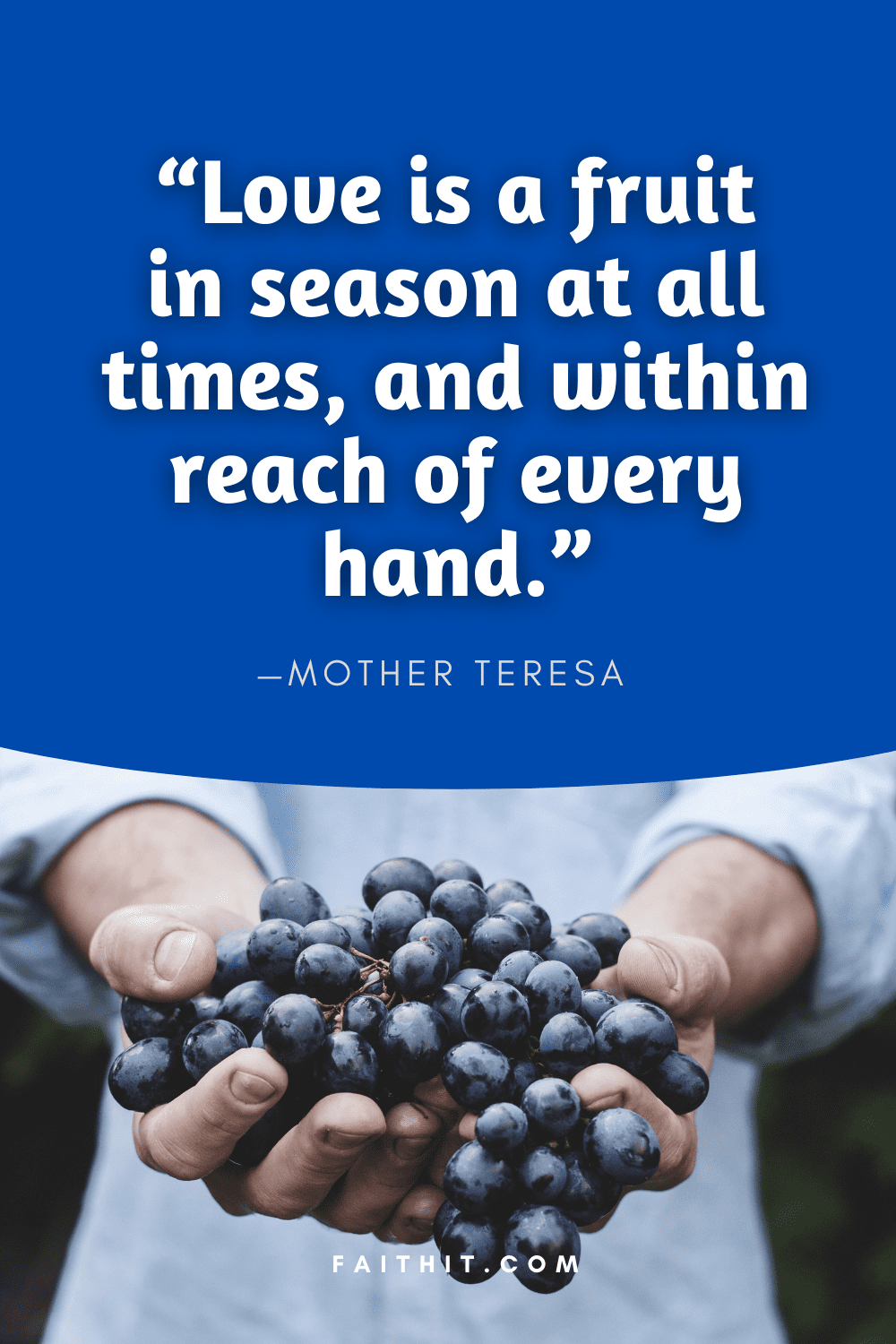 11. "Do not think that love, in order to be genuine, has to be extraordinary. What we need is to love without getting tired."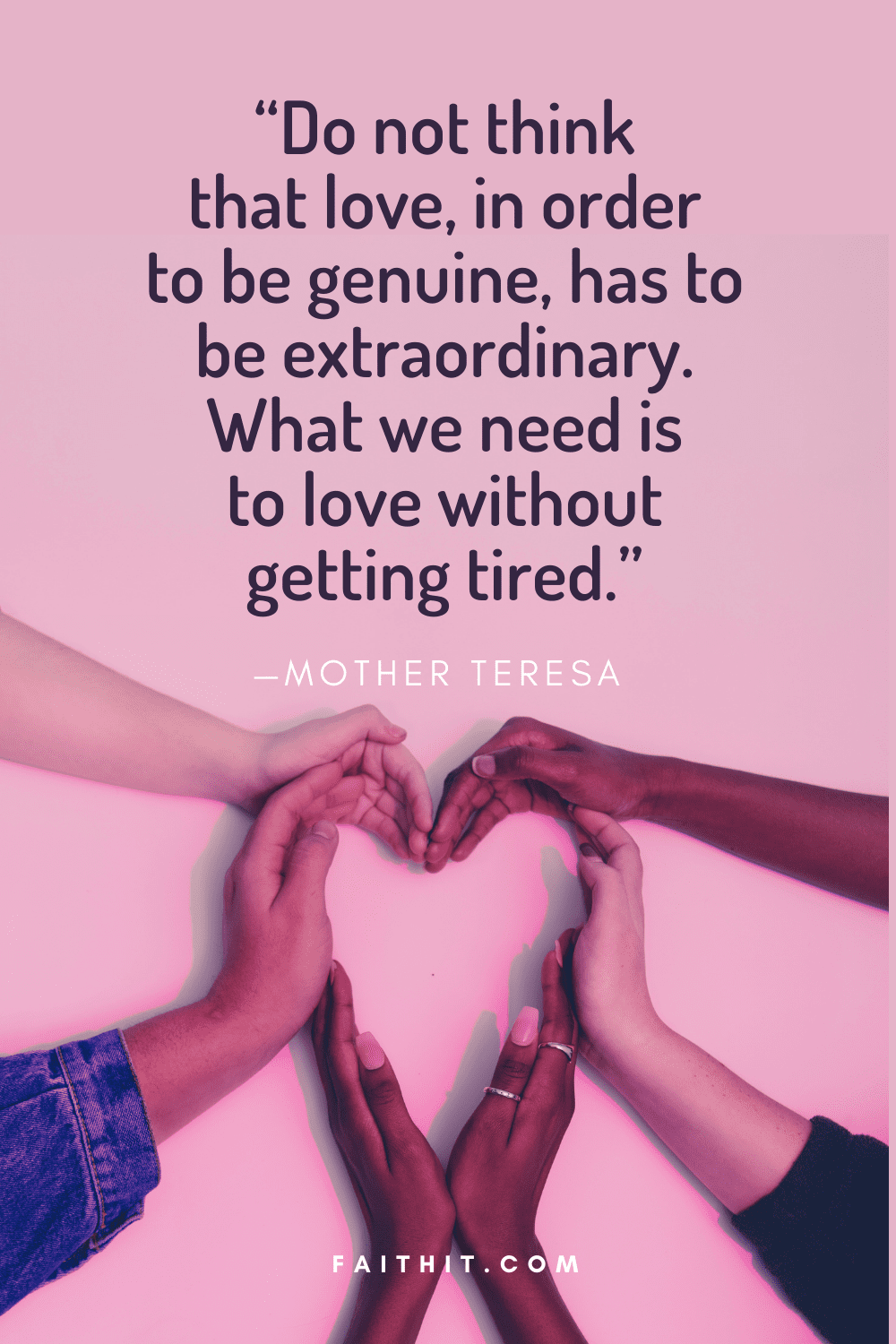 Mother Teresa Quotes On Service
12. "Love cannot remain by itself — it has no meaning. Love has to be put into action, and that action is service."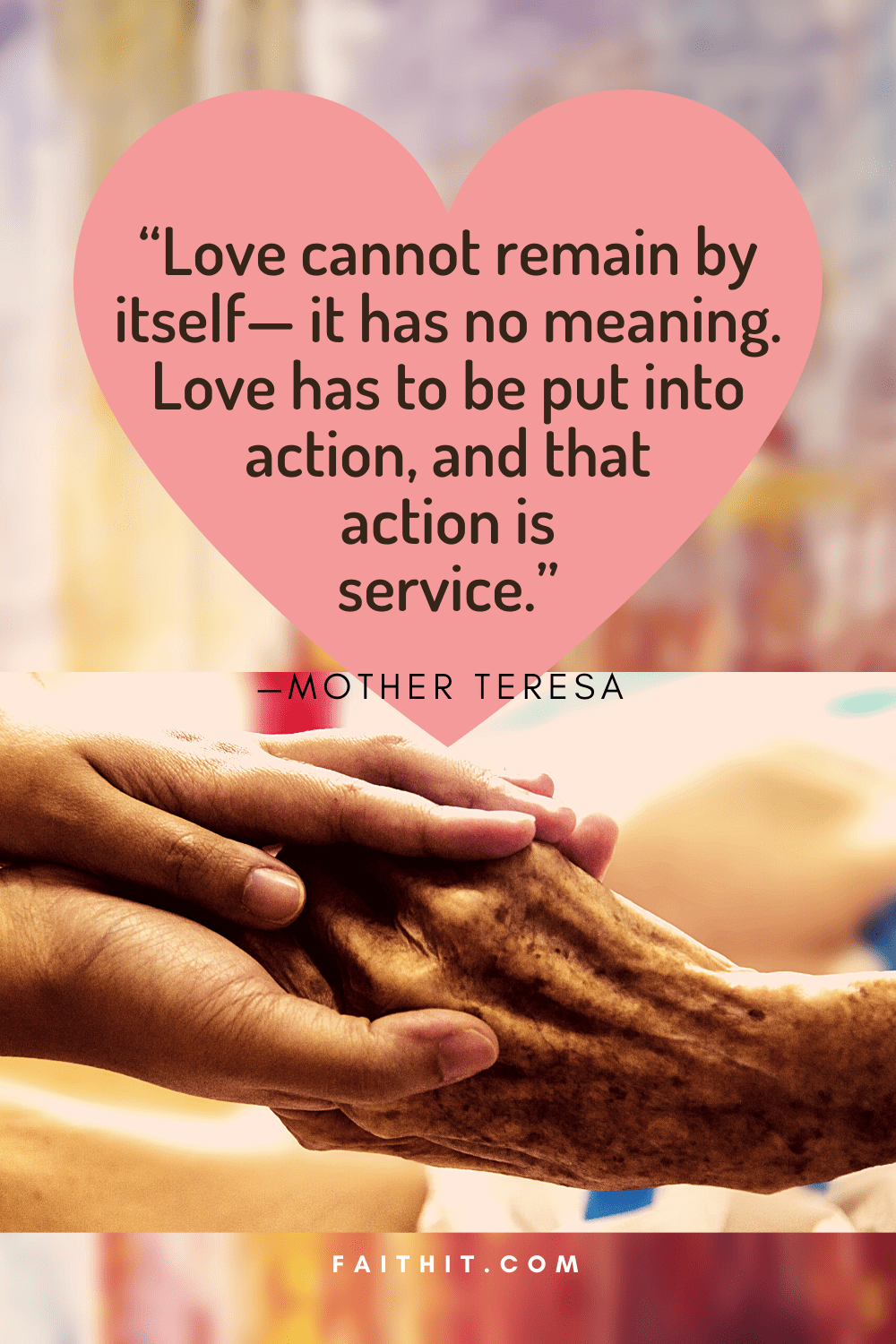 13. "There is always the danger that we may just do the work for the sake of the work. This is where the respect and the love and the devotion come in — that we do it to God, to Christ, and that's why we try to do it as beautifully as possible."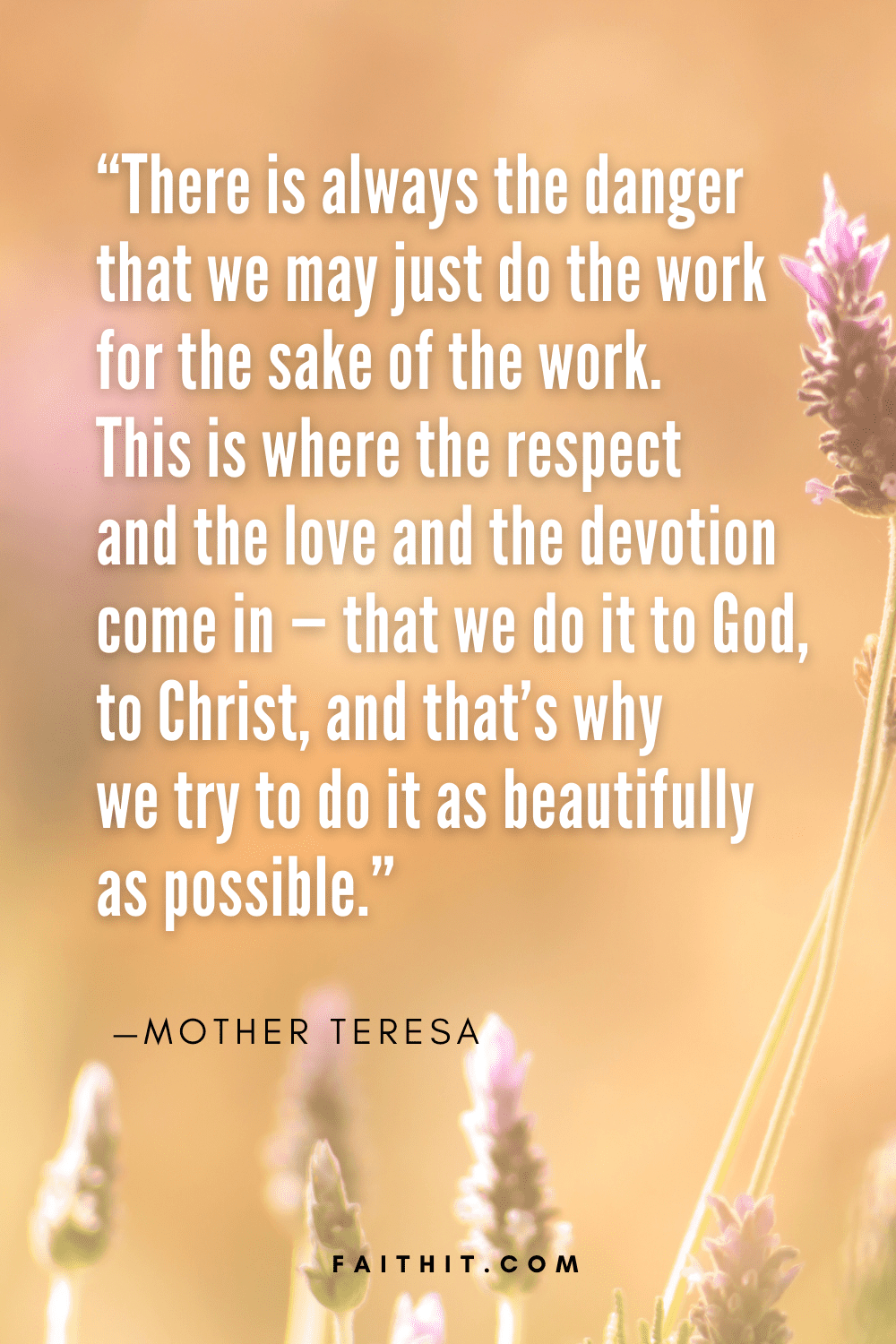 14. "Yesterday is gone. Tomorrow has not yet come. We have only today. Let us begin."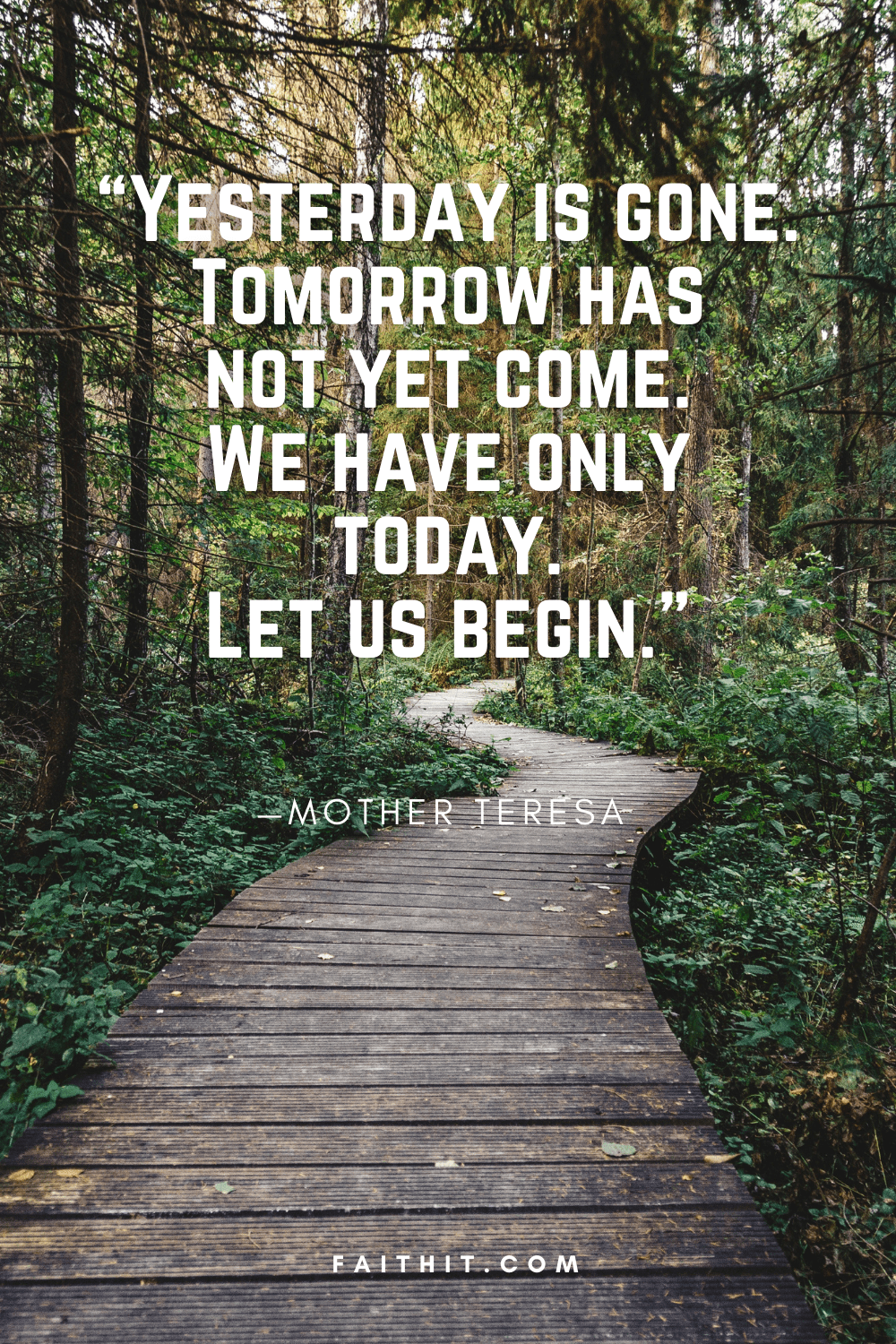 15. "The miracle is not that we do this work, but that we are happy to do it."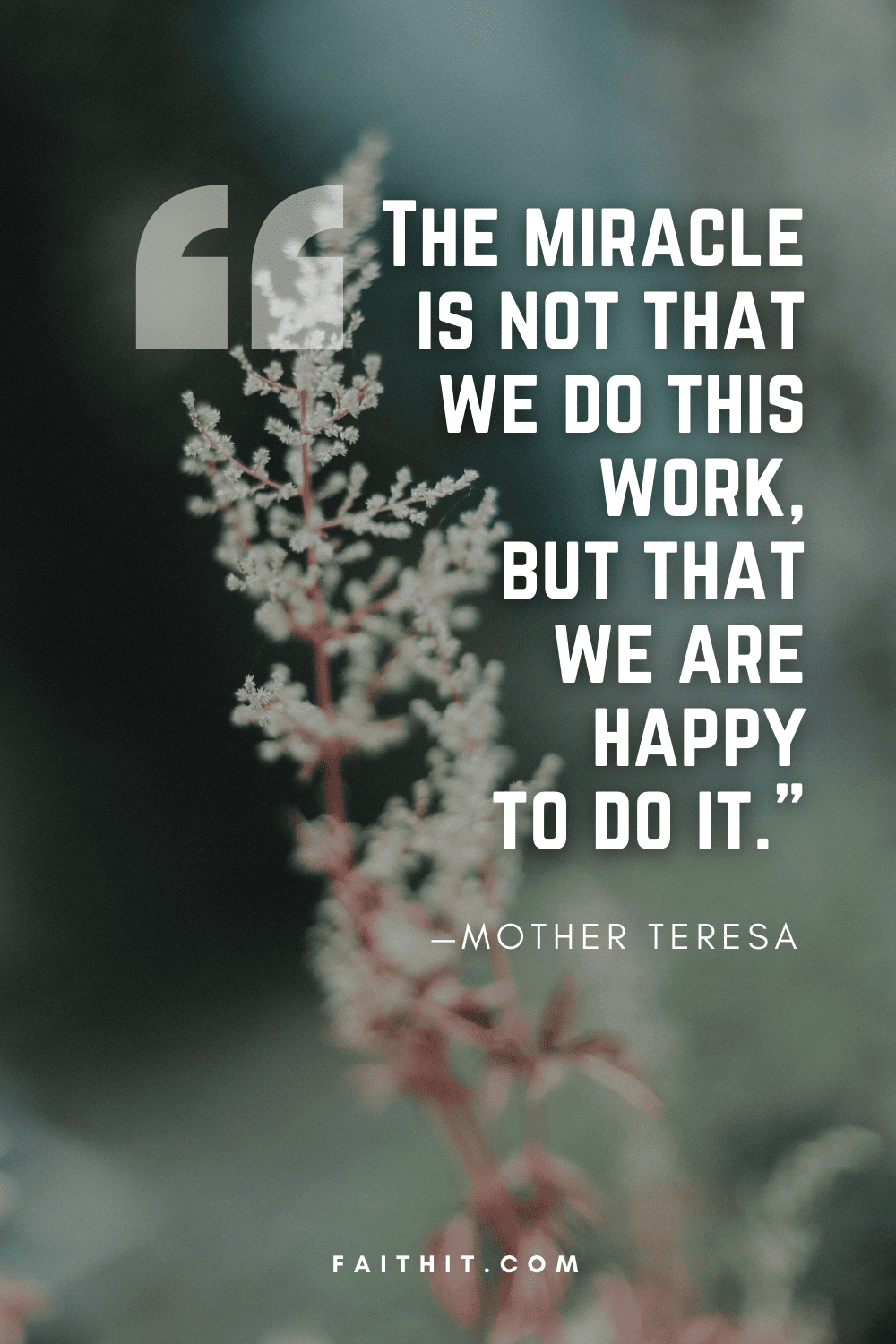 16. "Let us touch the dying, the poor, the lonely and the unwanted according to the graces we have received and let us not be ashamed or slow to do the humble work."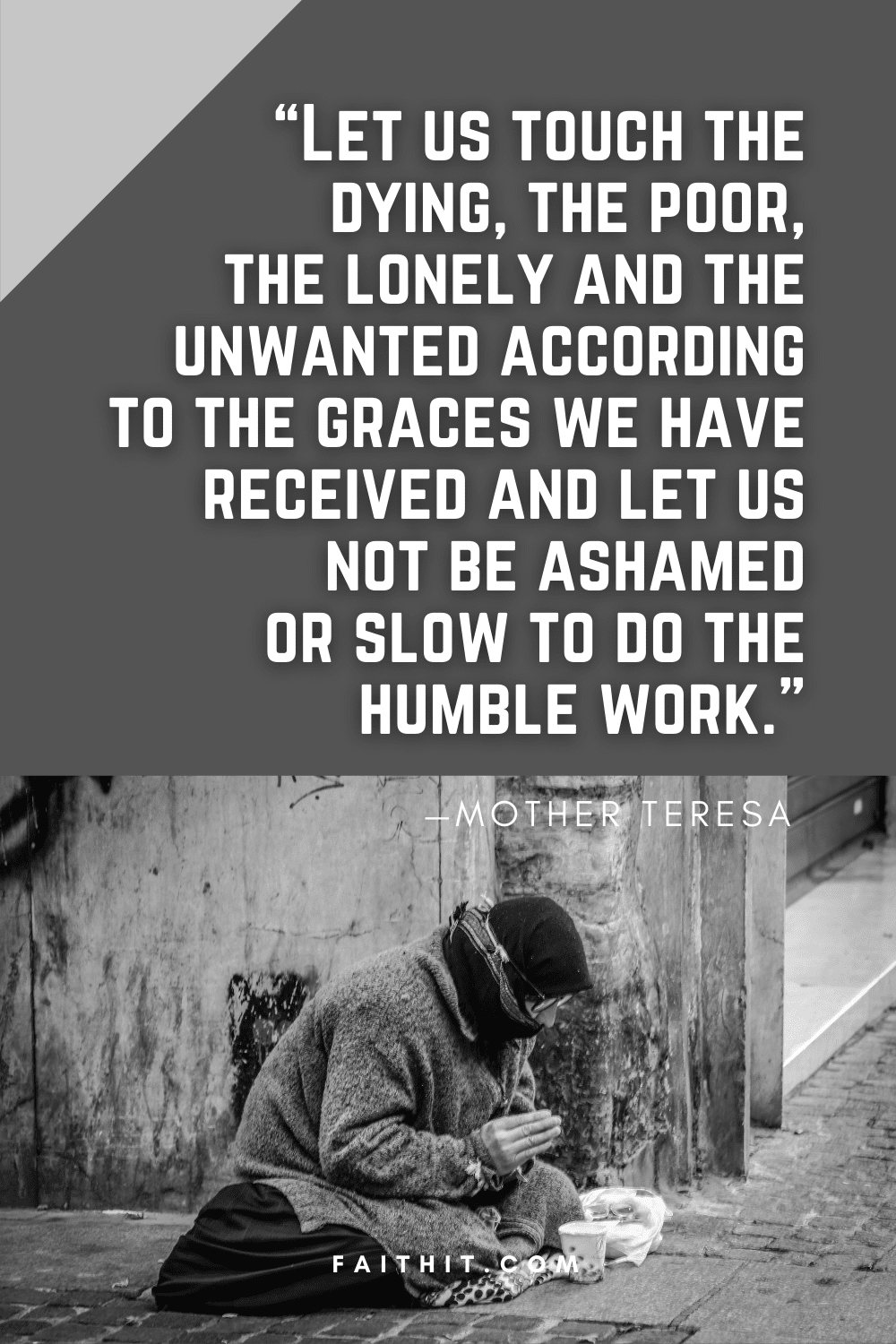 17. "Good works are links that form a chain of love."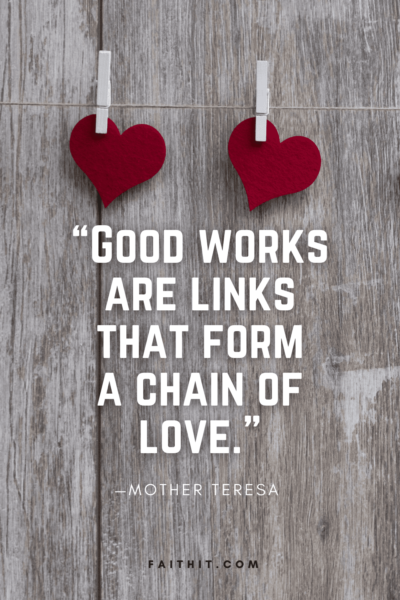 18. "Be faithful in small things because it is in them that your strength lies."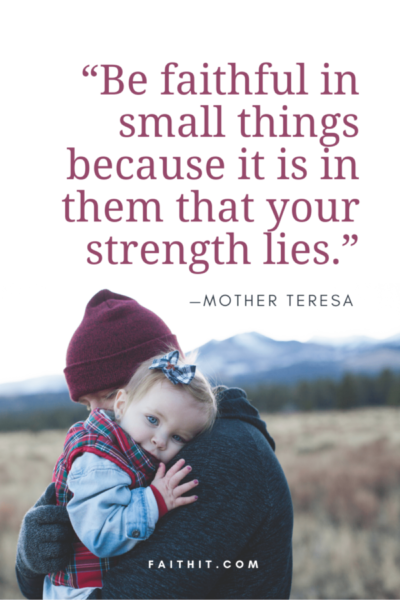 19. "If you can't feed a hundred people, then feed just one."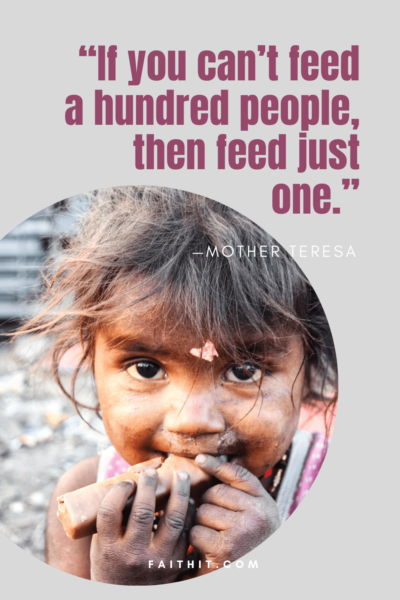 20. "The most terrible poverty is loneliness, and the feeling of being unloved."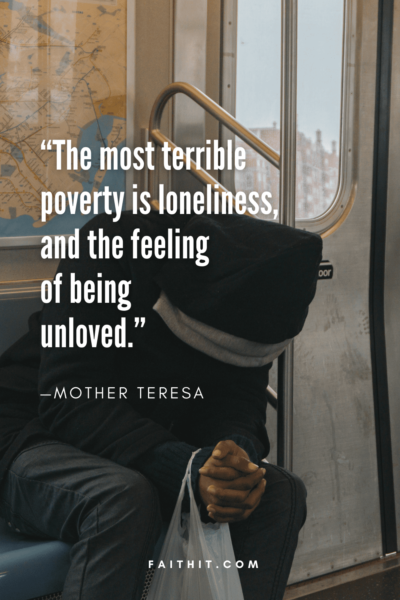 Mother Teresa Quotes on Being a World Changer
21. "What can you do to promote world peace? Go home and love your family."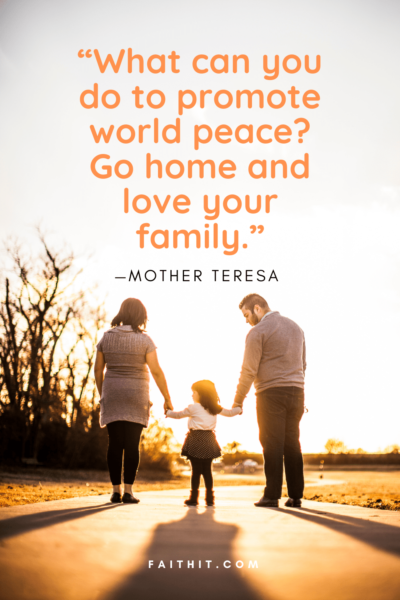 22. "We ourselves feel that what we are doing is just a drop in the ocean. But the ocean would be less because of that missing drop."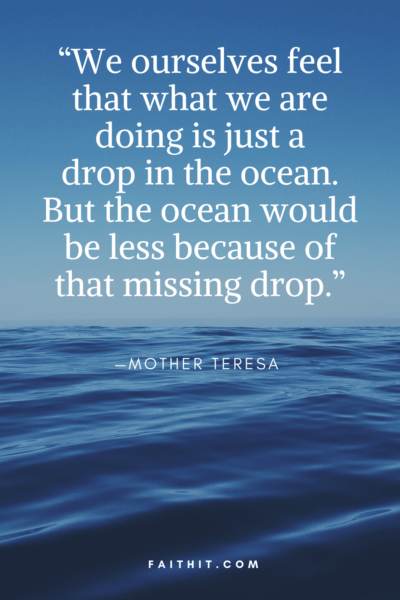 23. "I alone cannot change the world, but I can cast a stone across the waters to create many ripples."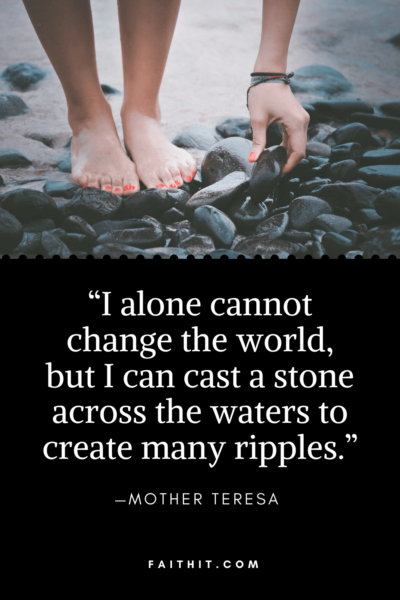 24. "Kind words can be short and easy to speak, but their echoes are truly endless."