Sadie Robertson may have made her name from her family's famous TV series, but there's more to this Duck Dynasty daughter than a reality show. Through her "Live Original" tour and YouTube channel, the teen is on a mission to tackle the big issues impacting young adults today, including body image, anxiety, depression, social media and more.
Sadie aims to infuse people with a new perspective on how to be unapologetically YOU by resting in your God-given identity and who He called you to be.
In her latest YouTube video, the Duck Dynasty star carries out this vision by offering her fans a critical life lesson that can help them to "live original" while also living without regret. We all know that there are massive pressures facing teens today to fit in and be liked. With bullying and suicide attempts on the rise, it's no secret that surviving high school can feel like braving WWII for some kids.
But Sadie is out to equip teens with the courage to be strong amidst this peer-pressuring war zone with a simple "5-second rule" that is making waves across the Internet.
"Five seconds of awkward can save you from a lifetime of regret," states the teen who learned the life hack from a wise older cousin. The heart of her message is that there are so many situations we face in life that will make us feel extremely awkward, but that momentary discomfort is capable of saving us from the destruction or regret that comes from taking the "easy way out."
Sadie expounds upon her statement with five ways that this can relate to our everyday lives:
1.) If Somebody is drinking and they ask you to get in a car with them, say "No."
"Hands down. Just say 'no.' It may be a little awkward for a second. They may be your friend, but say 'no' because that can save you from a lifetime of regret. What if y'all get in a really bad accident or something goes wrong or a cop pulls you all over?"

2.) If somebody asks you to drink and you don't want to drink, you can say "No."
"I've been there. I've had to say 'no,' and it is a little awkward, but hey it's gonna save you from a regretful night that you could have in the future."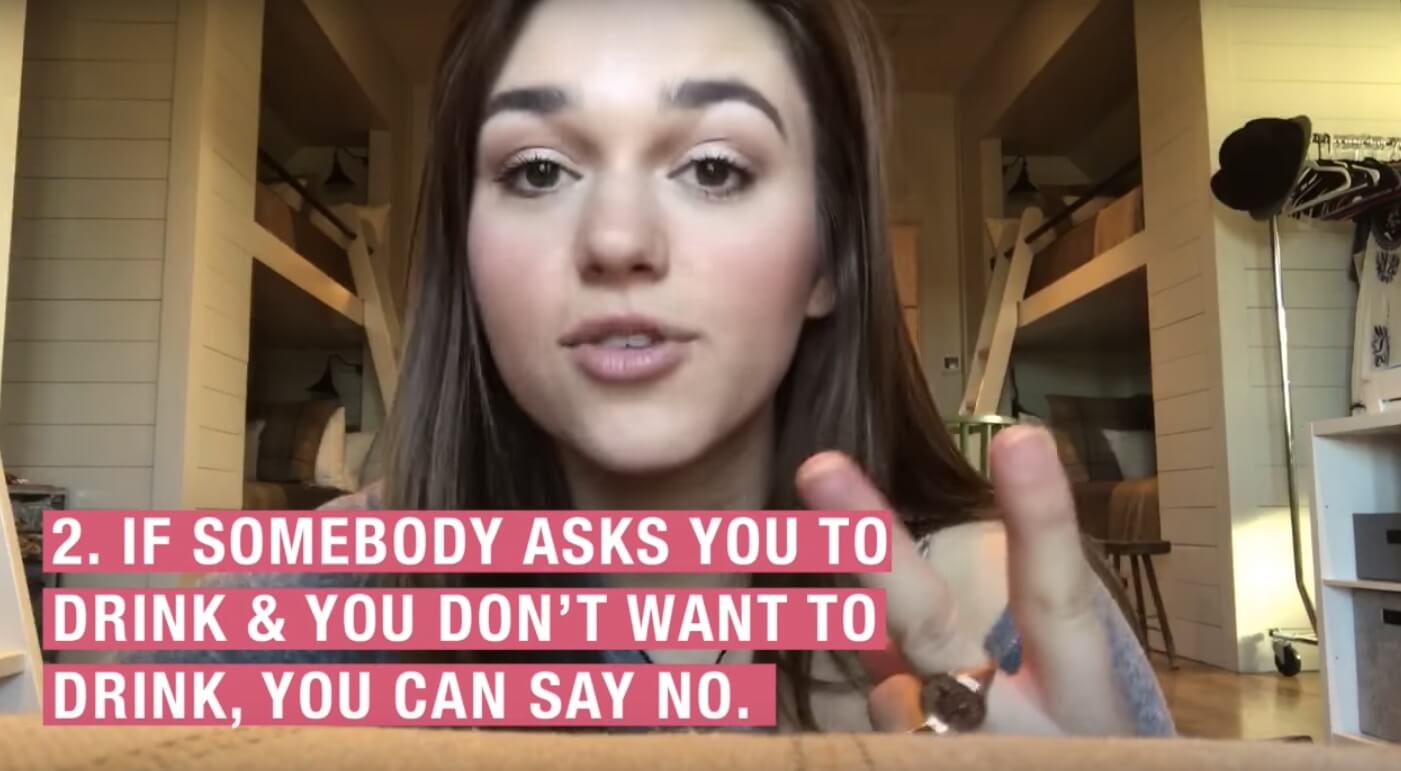 3.) If the person you're dating wants to go farther than you want, say "No."
"If a guy, or your boyfriend, or if a girl and she's your girlfriend, and they wanna go farther than you wanna go in your relationship, just say 'no.' Talk to them about it. It's gonna be awkward. It's an awkward conversation, but it can save you from a lifetime of regret."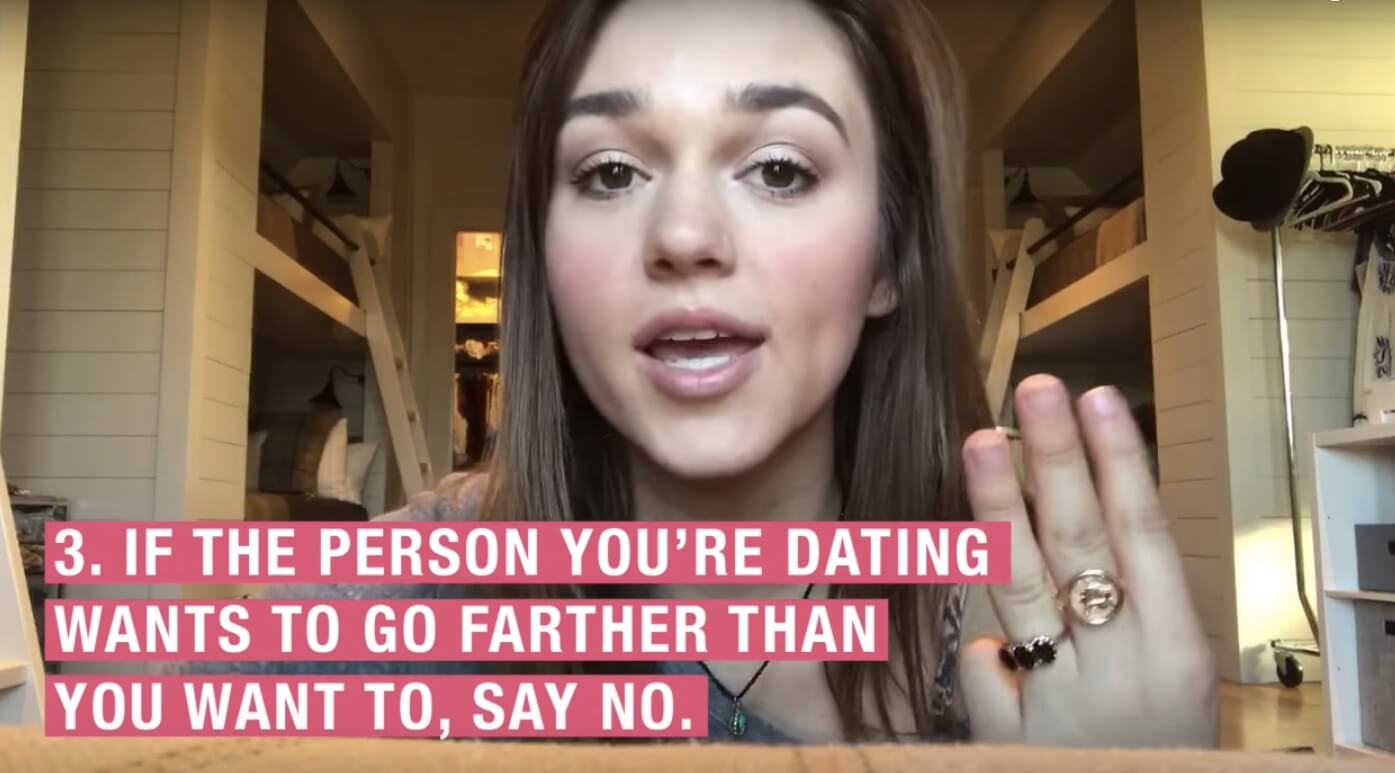 Sadie emphasizes that the "5 seconds of awkward" is not only applicable for what not to do, but also for what to do. For instance, it's not always easy to approach a stranger when you feel led by God to do so, but she urges us to tackle that momentary awkward anyway, for the eternal reward associated with touching a soul far outweighs the temporary discomfort.
4.) Let God lead you.
"Say there's a person over there and they're all alone and they're crying, and you feel the need to go pray with them. The Holy Spirit's leading you over there, but it's so awkward and you don't really know—just go. Let Him lead. God will speak to you if you ask Him to. He will give you eyes to see and ears to hear."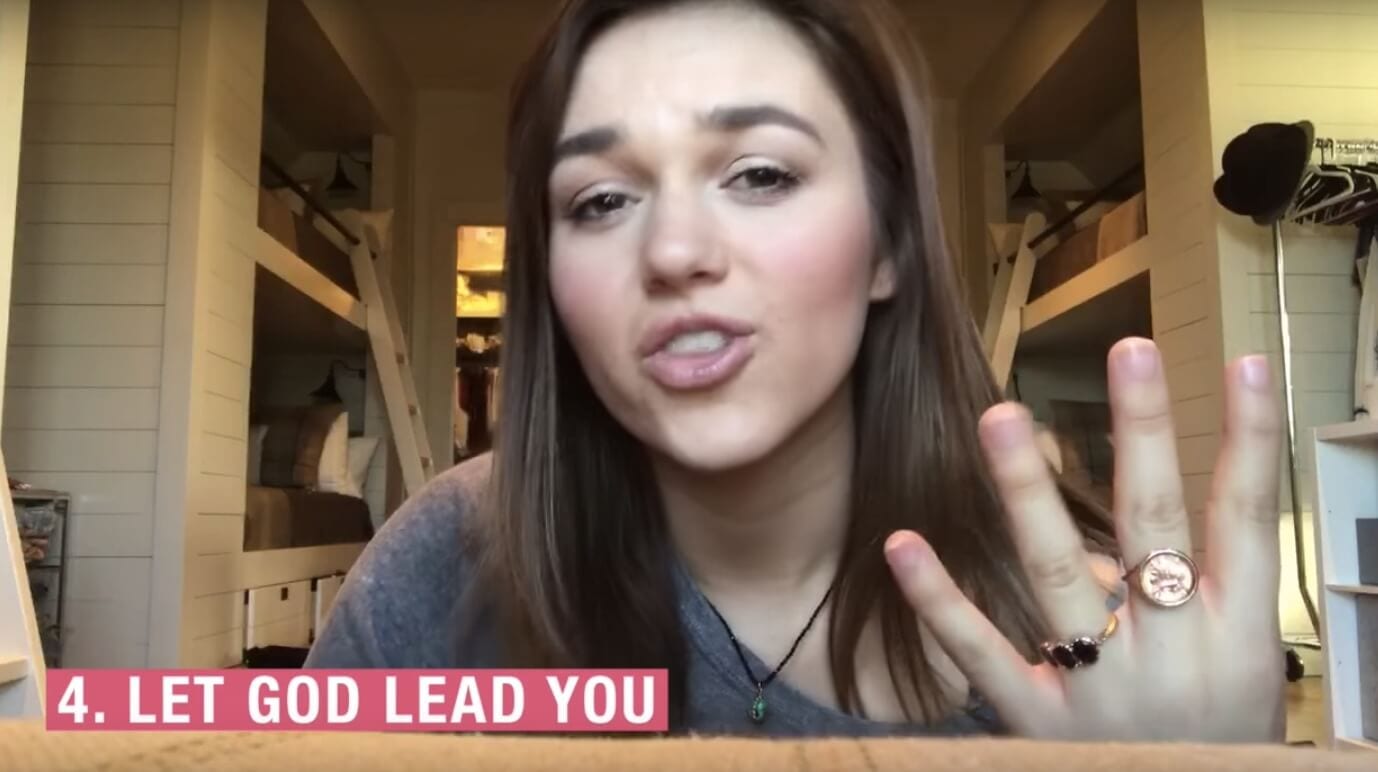 5.) If someone comes up to you and wants to tell you something juicy, tell them you don't want to know.
"Honestly, I have been in the most awkward situations where I just have to say I don't wanna know because that thing that they told you for a split second could actually potentially stick with you for life. That one word that you just wish you didn't know; that one thing that somebody said about you that you didn't really need to hear because it doesn't affect your life."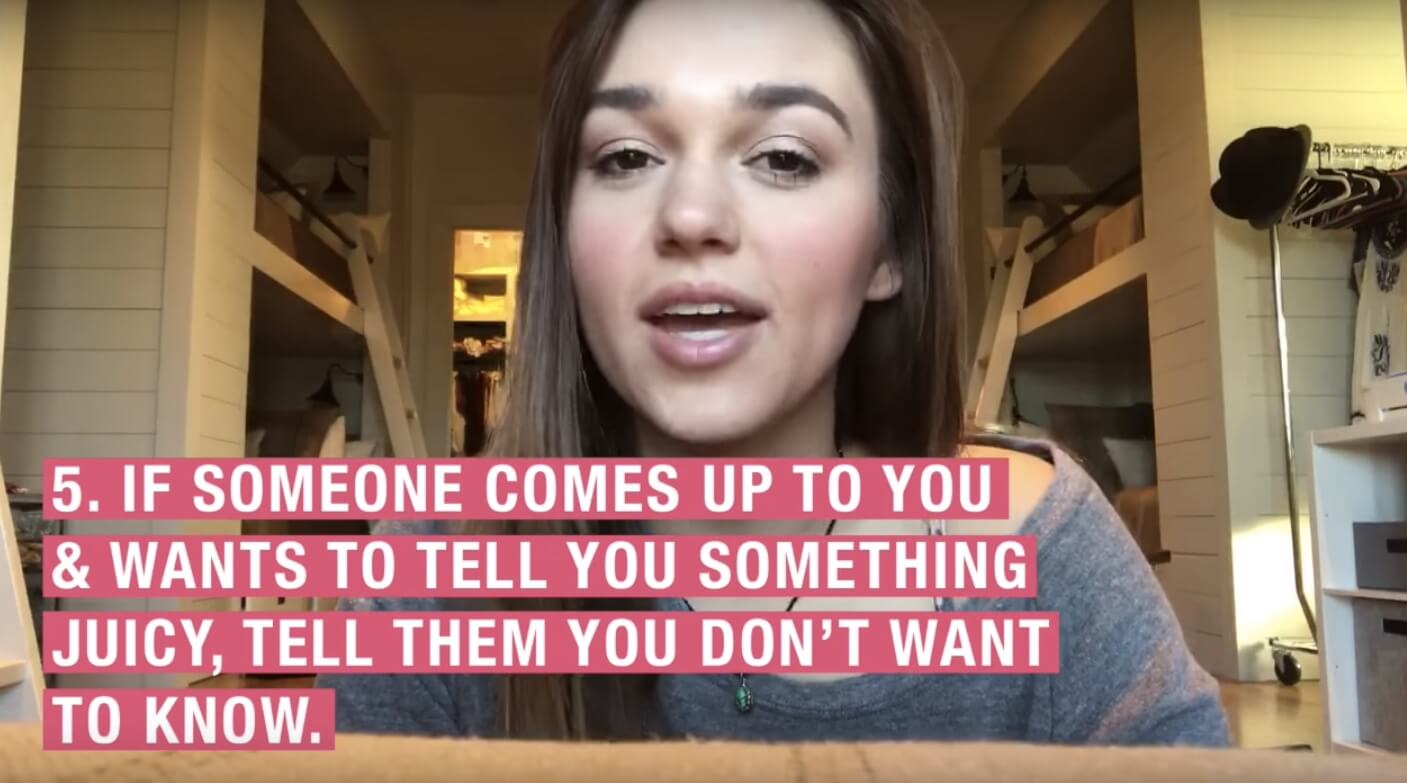 Sadie closes with an empowering sendoff charging young adults to have the boldness to say 'yes' or 'no" in those decisive moment that could impact them for life:
"You can say 'no' and you can say 'yes,' and it may be awkward, but think about the simple seconds that it's gonna be awkward versus the lifetime of regret that you could have from that night or the lifetime of just excitement that you had from that moment… I hope this challenges you and helps you in your life. Stand strong, people, and live original."