My niece, McKenzie, was a fun-loving sweetheart. She loved giving hugs. She loved to sing and dance. She was always very smart and studious and could talk her head off about absolutely anything and everything, especially the girly stuff. She was a huge girly girl and loved all things pink, purple, and glitter.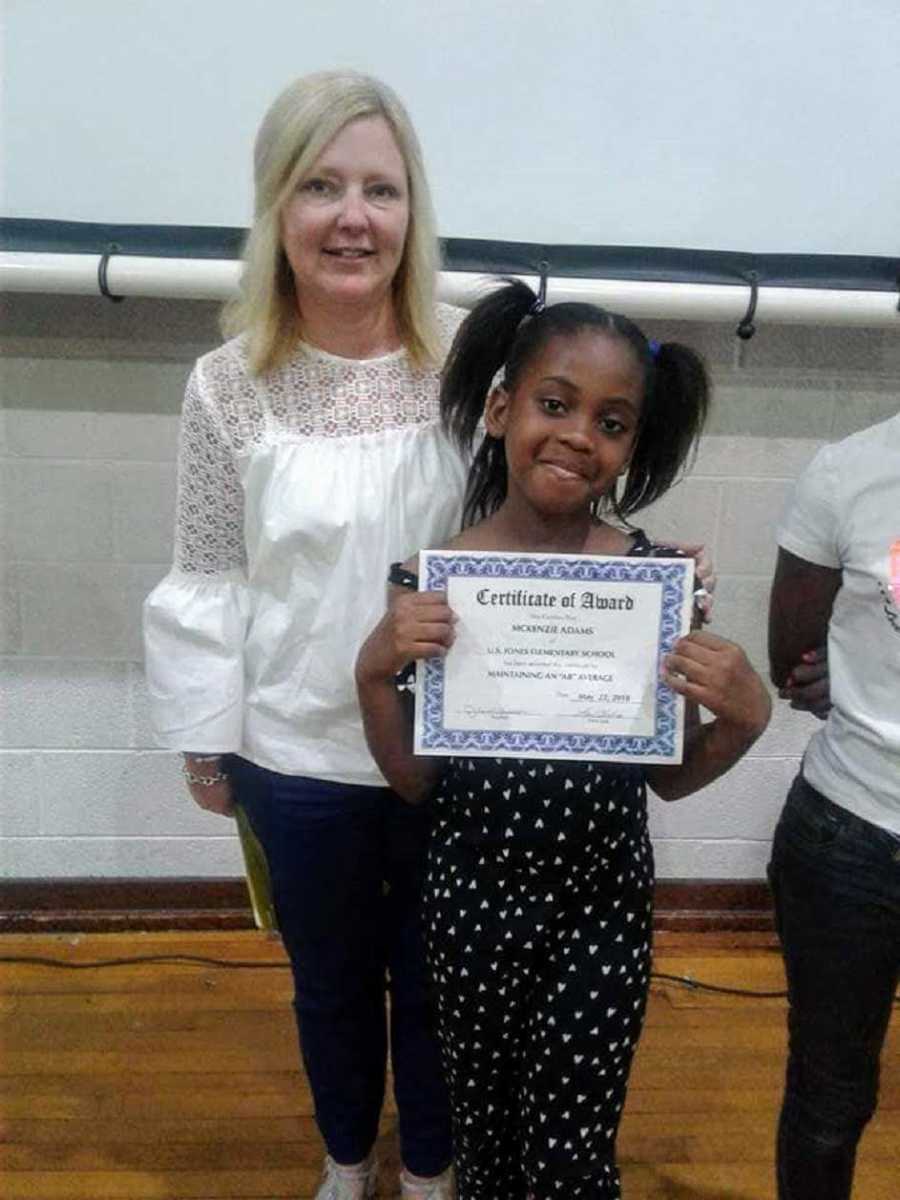 We have so many beautiful moments together, but our biggest thing we loved to do was wear boots. It was our thing. We wore boots all year round. I'd always take her out to buy new ones, especially when they were on sale. She had boots for now, boots for later. She'd even wear them in the summertime. In a t-shirt and shorts and 100-degree weather, she'd slide right into her boots. There was no stopping her. I always called her my little boot girl. She was the sweetest girl and never deserved the hand she was dealt.
At school, McKenzie had been good friends with a particular boy for years. He was white and she was black. The other kids used this is a reason to pick on her. She loved her friend dearly and took the mean comments like a champ. She always fought back and defended herself and her friendship. But that didn't stop the hate. In fact, the bullying only got worse. She was constantly berated and scolded. Other students started writing harmful notes to her with racial slurs. They kept calling her ugly and black, even stealing her clothes on occasion.
At first, she wasn't afraid. But it got to the point where so many were joining in on it and it became a daily occurrence. Whenever she'd write notes back to defend herself, she would get in trouble and end up in the office.
The school was large, but they knew what was going on. In fact, they knew our family very well. Myself and my two sisters (including McKenzie's mother) all graduated from the same school. On top of this, our mother had once worked for the human resources department for many years. Many of the people in the school system were some of her old colleagues.
As time passed, it became clearer and clearer that no one intended to stand up for McKenzie. When we turned her journal into the police, which detailed all of the bullying she endured, they turned it down quickly. 'We couldn't find anything,' they said. They claimed they didn't have enough in her file to take action. They even had the names of the children who were doing the bullying, all of whom already had plenty of write-ups. But much to our disadvantage, action was not taken. Their parents had a lot more money and weight in the school district. We were left to fend for ourselves. These kids were never punished in a way they should have been.
On December 2, my own daughter turned 15 years old. My family and I got together on a conference call and sang her happy birthday. McKenzie sang. My sisters sang. My kids sang. At the end of the call, we began planning a trip to Birmingham that very weekend as we normally did twice a month. Birmingham was a great meeting point between where I live (Georgia) and where my sister, McKenzie's mom, lives (Alabama).
When I got off the phone, I didn't know that less than 24 hours later we would be receiving the most heartbreaking news imaginable.
It was Tuesday afternoon, the next day, when I found out. 6pm. One of my sisters called me crying. At the time, I had just gotten out of work and was walking into Burger King to get some food for my son. My little sister called me hysterically crying. Immediately, I asked, 'What's wrong?' Then, the news came.
'Mama called. She said she found McKenzie in the bathroom. She hung herself.' I was frozen in shock. 'The ambulance is here. Everyone is at the house. Please get here now!' My mom came in on the call, screaming.
'I'll meet you there.' I hung up, rushed home, threw clothes in a bag, and headed straight for Alabama. It was a four-hour drive away.
During the drive, I prayed and prayed for a miracle as my son slept behind me. Extended family members caught wind of the news and kept calling my number nonstop, but I couldn't answer. I was completely devastated and focused on getting there as fast as I possibly could. I tried. I just wanted to see my niece. To make sure she would be okay. But I'd never get to see her alive again.
My mother called while I was still driving. 'She didn't make it.' She was just 9 years old.
I knew I had to tell my son even though it would shatter him. He was the same age as McKenzie. They were only 6 months apart. We always called them the twins of the family because they were inseparable. When he woke up from his nap, I broke the news. Through the sound of cries and wet tears, I had to push through and continue driving.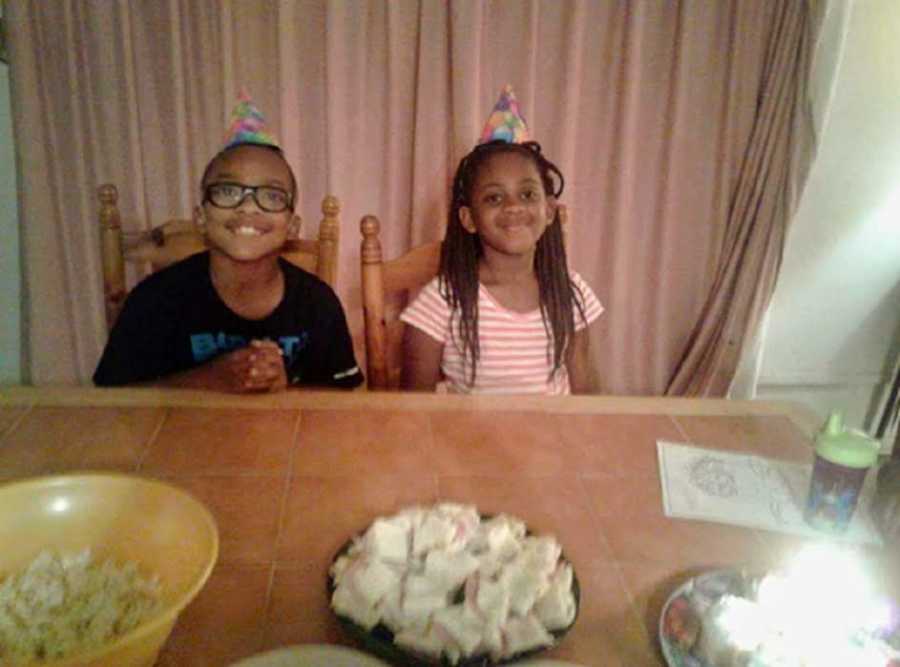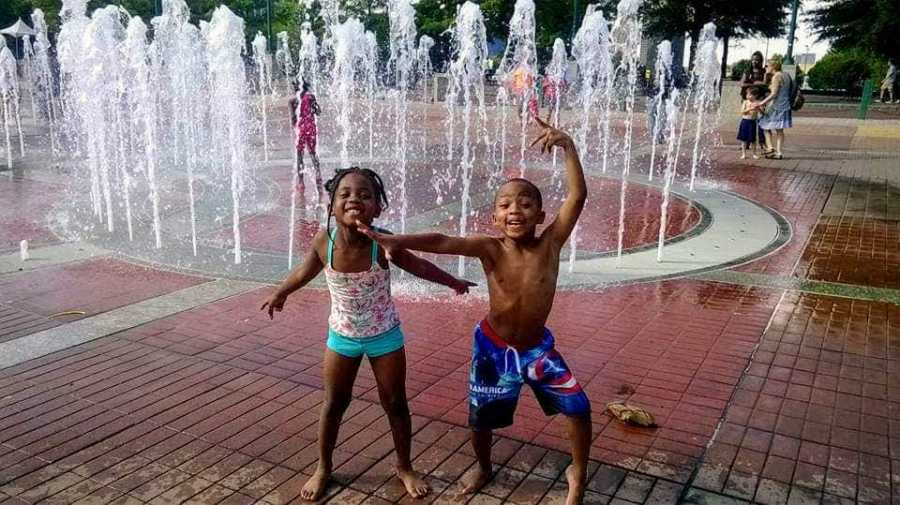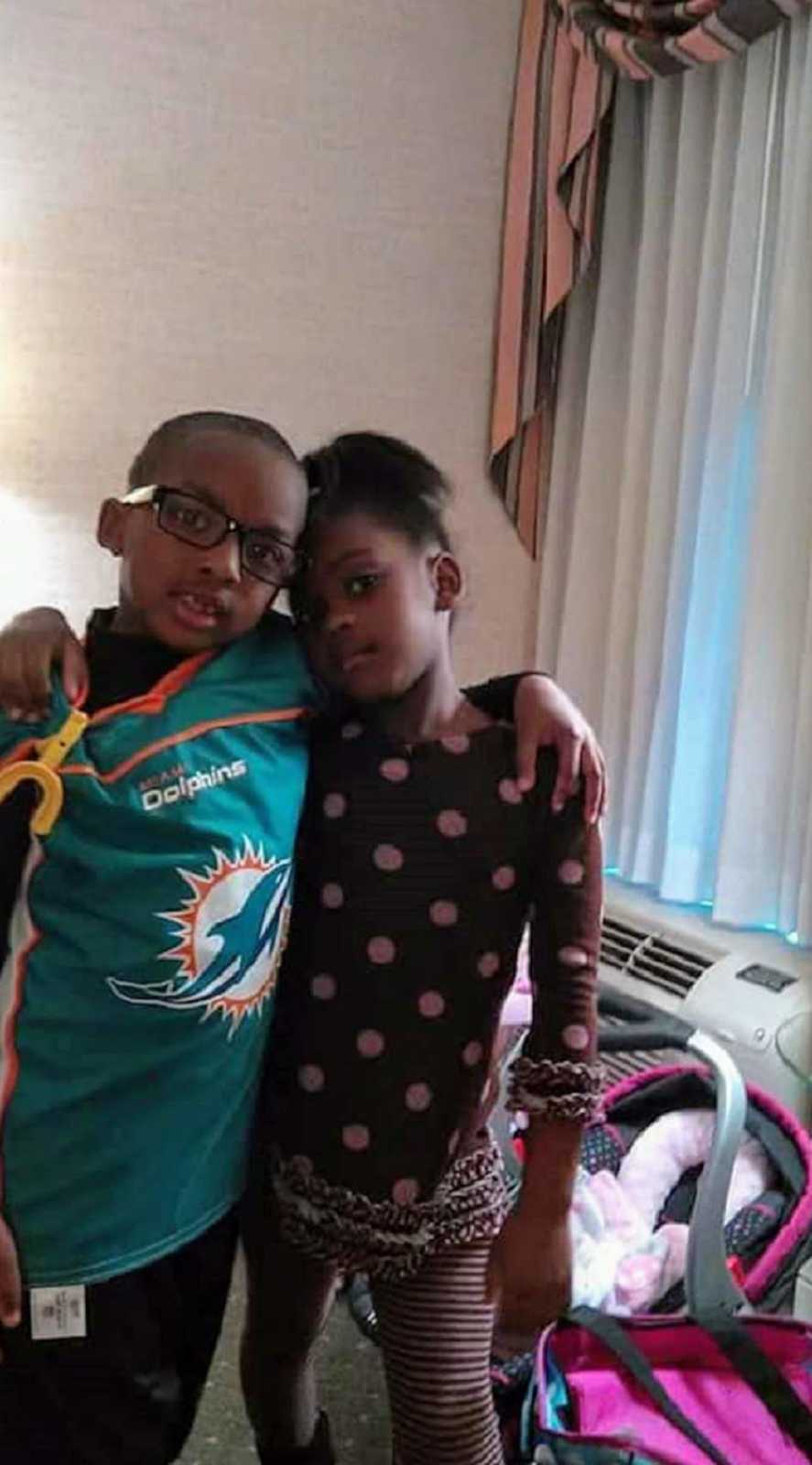 When I arrived, it was midnight. I went straight to the hospital. The superintendent of the school was already there, claiming he had seen something in McKenzie's file (even though it was previously stated by the police that 'nothing' was in this file). The hospital filled with many people in support of the family. Others came just to be nosy. We were all broken. As an older sister, I always wanted to protect my sister. And now I couldn't. I felt like I had failed her. We all loved McKenzie. We always told her how beautiful she was and to never listen to what others told her.