"We're a small-town couple from Arkansas who have been keeping each other in line for about [six] years. With Lance being a traveling Boilermaker and me being the owner of Too Toned, an online boutique, we tend to keep our marriage interesting via text and social media. For us as a couple, the messages posted between Lance and I [sic] were nothing out of the ordinary.
The money request sent to Lance for "wife services" was an attempt to make him laugh. When he unexpectedly replied with his reasons for denial, it was on!
Due to the fact he decided to cook himself Ramen noodles when I wasn't feeling well the night before, there was some hilarious truth behind his 'list.' But the 'No booty, no money' made me laugh out loud.
He signed his denial of my request from the "National Husband Council" so I knew he was serious. I couldn't let that slide.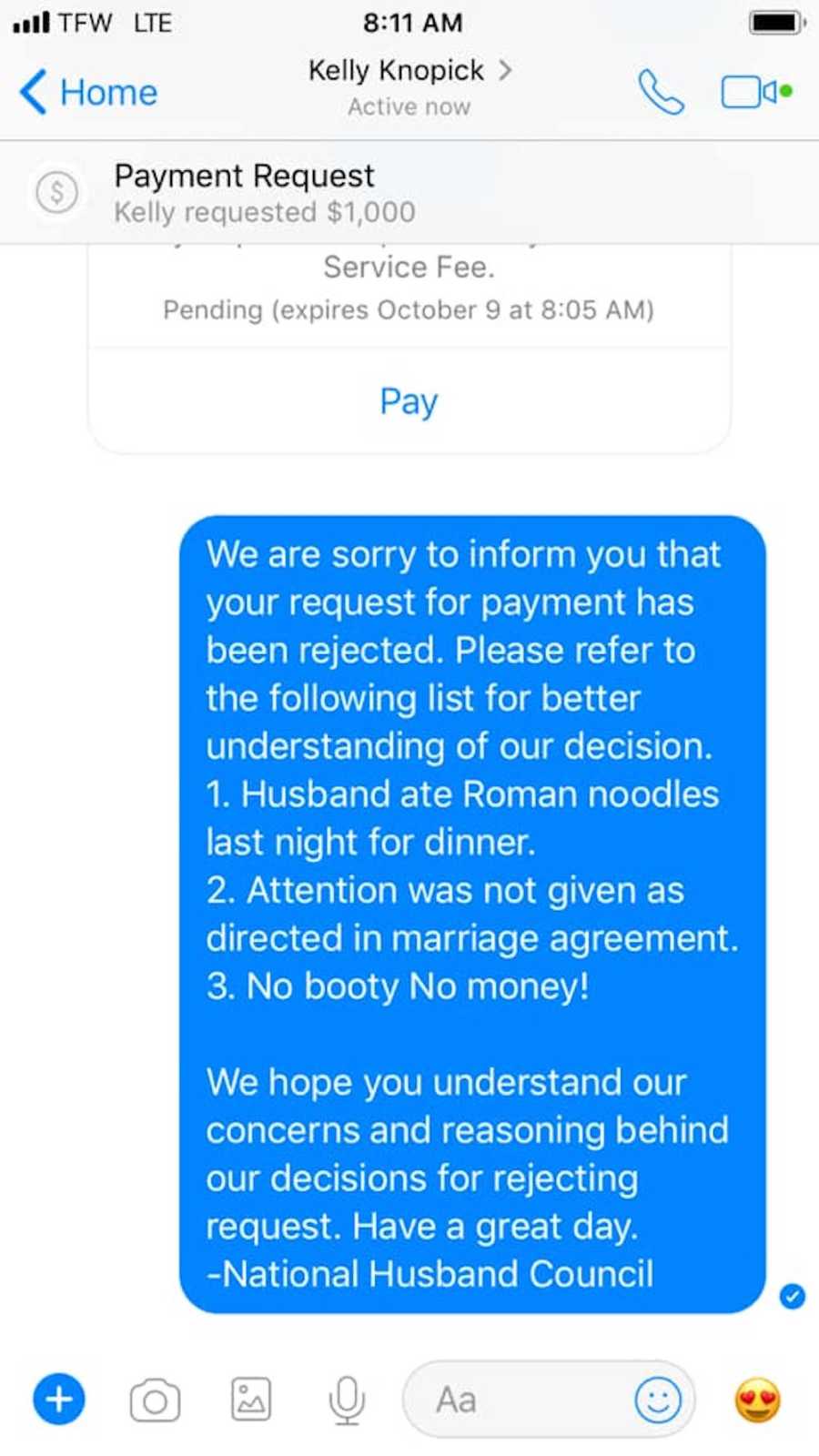 That's when I, of course, changed our status from "married" to "It's complicated." Obviously, that would get his attention.
He jokingly replied, "Upon further review of your request for payment, we have determined that you do meet all the requirements." I WIN!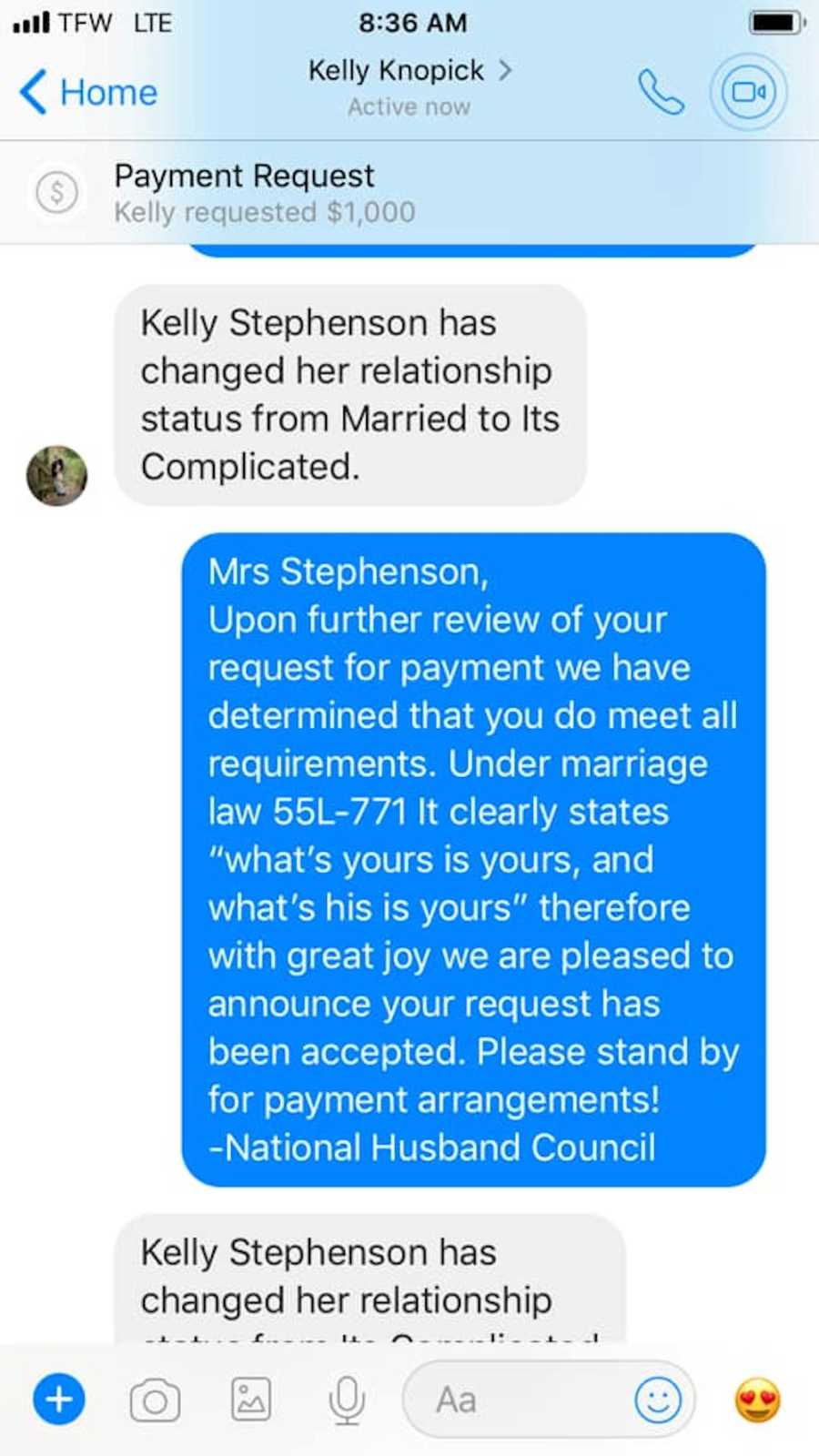 With his recent change of heart, I changed our status back to "married."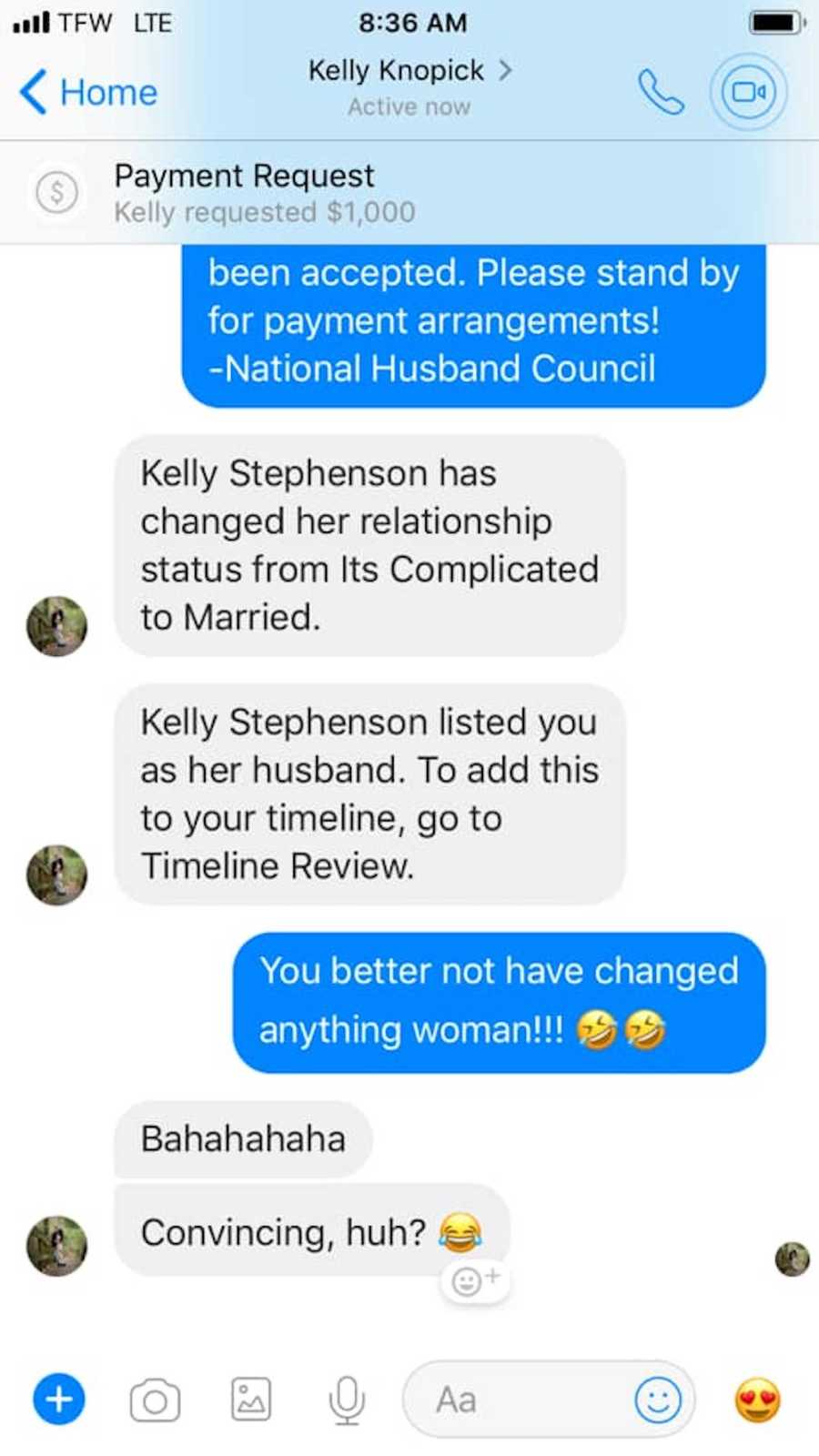 However, the rest was simply a joke that became entertaining. Knowing our friends and family would laugh at our conversation, Lance posted it on Facebook. We never expected it to be shared, let alone go viral!
Our witty personalities usually keep us going throughout the day. However, we were both excited to see others enjoyed our conversation as much as we did! There is nothing better than being able to laugh with your spouse or significant other! We encourage everyone to keep their relationship alive with a little friendship and laughter. Friendship in romance is an absolute must! Not a day goes by that we don't laugh at one another for something he/she has done or said, and we wouldn't change it for the world. Not only does it keep our relationship strong and healthy, but it allows us to grow even closer in our marriage."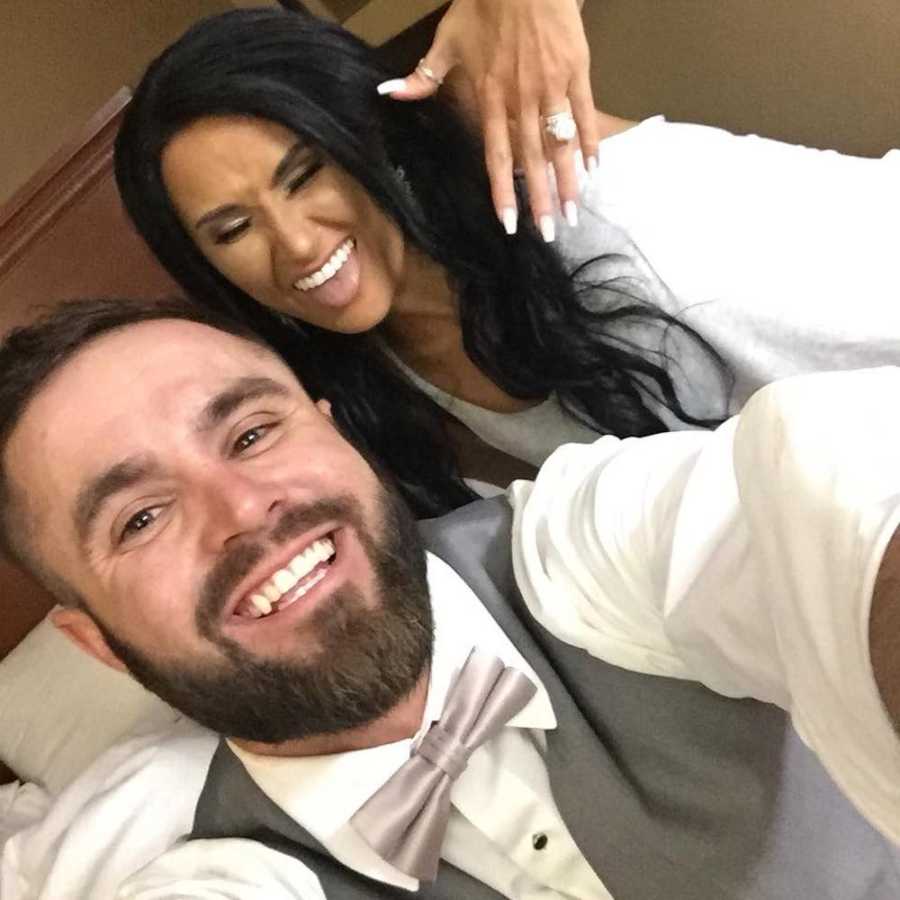 **This story was submitted by Kelly and Lance Stephenson and originally appeared on Love What Matters. Used with permission. Connect with Kelly and Lance on their Instagram pages @kelly_knopick and @lsteph08 or on Facebook: Lance Stephenson and Kelly Stephenson.