Once again, things weren't easy. Kendrick and Jayonne were full of trauma too. For months I laid in bed with Jayonne and held him as he asked me questions; questions I just didn't have the answers to while he cried himself to sleep. Kendrick put up a fight like I've never seen. He didn't trust me because he had no reason to. Breaking through the barriers he put up around his heart almost seemed impossible to tear down. But little by little, we removed tiny pebbles at a time.
I started to see glimmers of hope that they were starting to feel safe and trust me. My first Mother's Day card from my oldest sweet boy, Jeremy, read 'from sick and poor to nobody care, you chose me out of all.' Can you even?! I think I cried for three days.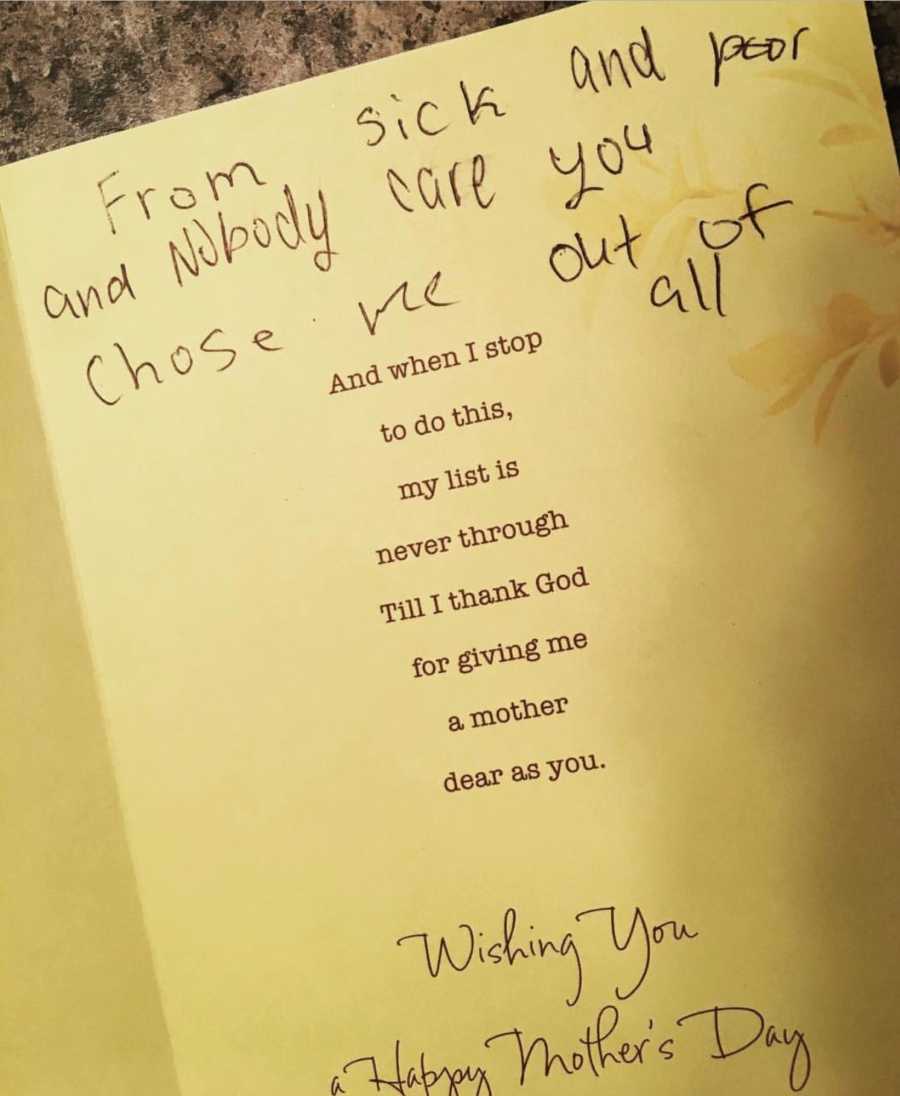 My youngest boy, my clown, my life of the party, my kind-hearted boy, started to recall days when he got punched in the face for getting a piece of cheese out of the fridge. Their stories never fall on a primed heart. They crush me every time like it's the first one I'm hearing. This time was no different. So when he busted through the door from playing outside with his friends because everyone is his friend… his family… he loves everyone… I once again wasn't ready for his words.