If you look out your window today, you'll see a blue sky, maybe some brown or green trees, and pink, purple, red or yellow flowers blooming. You might see white snow, or a red stop sign. But for 1 in 12 men and 1 in 200 women worldwide, the colors we see out the window don't appear as "colorful" as they should. That's because millions of people suffer from a color vision deficiency called color blindness.
Cayson Irlbeck was born color blind.
For the last decade, the boy from Johnston, Iowa, has only seen the world in a monochrome view.
That is, until his family learned about a California-based company, Enchroma. The optical specialist determines what "type" of color blindness a person has, and develops a revolutionary product that will hopefully allow that person to see vivid colors.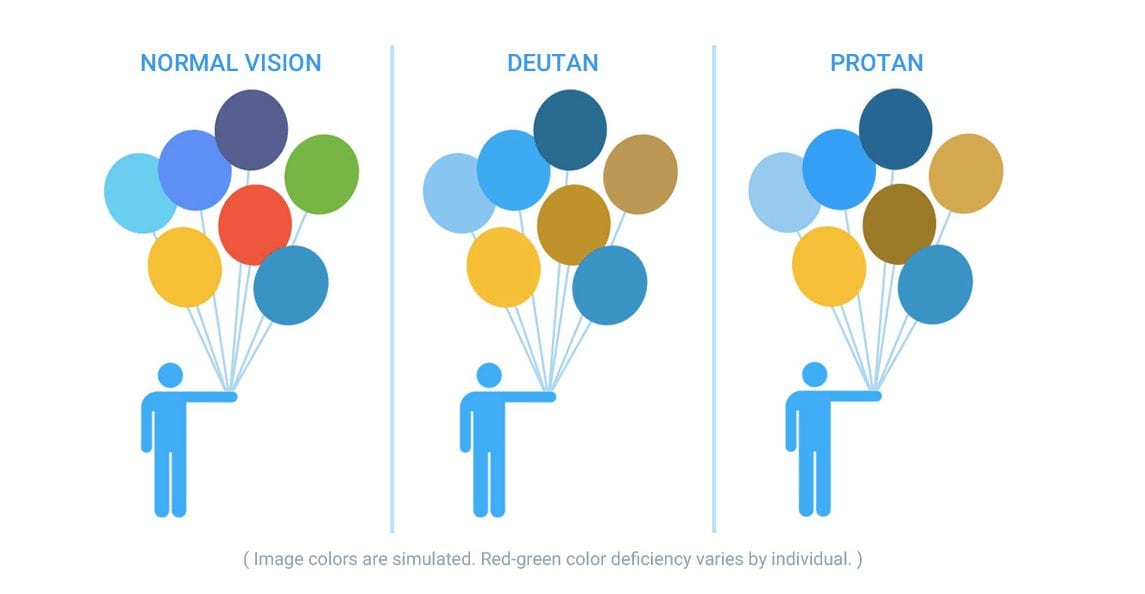 Enchroma glasses don't work for everybody. In fact, the company warns that only 50 percent of their consumers will see results (but they have a no-hassle, 60-day, money-back guarantee).
For those who are able to see with the revolutionary glasses, optical filters essentially counter-act the color deficiency that a person suffers from.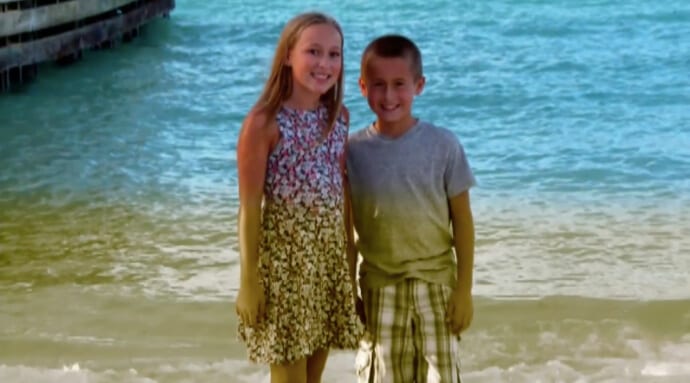 Cayson had relentlessly begged his parents for years to get the glasses, and even began saving his own money for the spectacles with a $350 price tag.
His parents finally decided to surprise him, and though there was a chance they wouldn't work, their investment paid off. When the fourth grader tried on his Enchroma glasses, the first thing he noticed was "the sky."
"It was…BLUE," he laughs, astonished at the fact that he was able to see such a vivid color.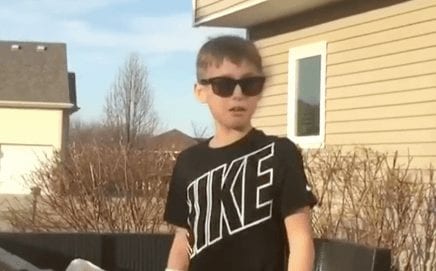 "I just didn't really understand what people who aren't color blind actually saw, and that day was just, amazing."
Cayson and his dad cried tears of joy upon the surreal experience as they gave each other the biggest bear hug.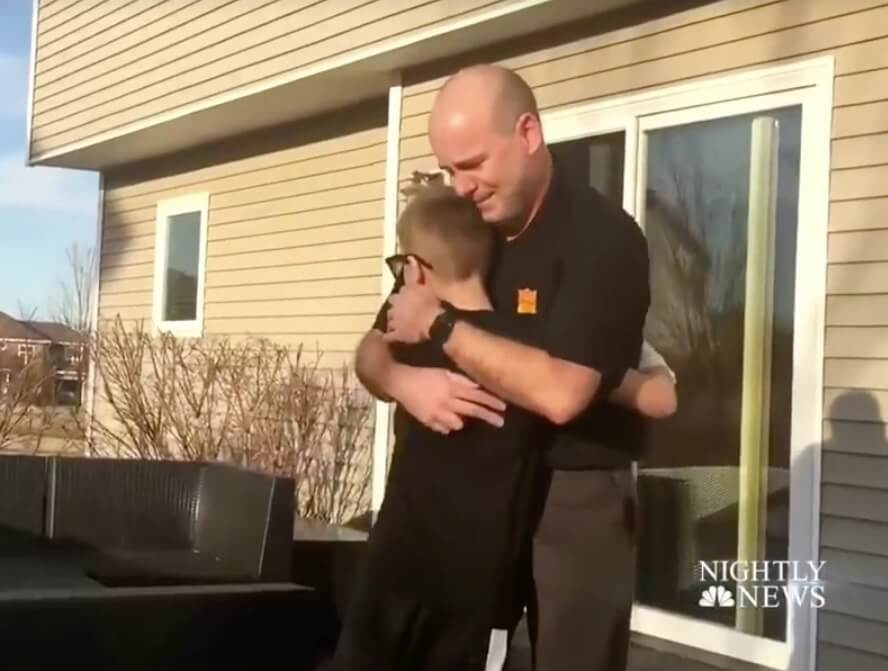 "I saw his lips start to quiver a little bit, and I knew that it had worked," said his father with a smile.
Cayson has a lot of things to catch up on, and a decade of experiences he hopes to re-live in technicolor. But he says the thing he's looking forward to most is "going to the beach, taking long car rides, just looking at the stop lights."
Watch the heart-stopping moment below when this little boy sees the world in living color for the very first time…