Five months after the sudden death of his 20-year-old daughter, Abbey Conner, Bill made the decision to ride his bike across the country as a way to honor his baby girl's short life.
In January of 2017, Abbey and her brother, Austin, were on a winter break trip to Cancun when they were both found face-down and unconscious in a swimming pool. Despite medical efforts, Abbey had suffered irreversible brain damage that ended her life. She was kept on life support until doctors were able to harvest her organs for transplant.
Fast-forward to May 22, 2017. The day after Austin graduated college, Bill got on his bike, and set out on a 2,600 mile trek across the country. His plan was to ride from his hometown of Madison, Wisconsin, to Fort Lauderdale, Florida—with the hopes of visiting Broward Medical Center—where Abbey's organs were recovered for donation just five months prior.
It was a donation that Bill wishes his daughter never had to give, but it wound up saving four other lives.
Abbey Conner Made the Choice to Donate
When Abbey turned 16 and first got her license, she decided to become an organ donor.
"She registered. It's something that she knew a long time ago. Unfortunately, it came to fruition, but that's Abbey," Bill told CBS News. "If you had her as a friend she always had your back, and for her to be helping people in need—that fits who she is."
As Abbey's life came to an end, another family from Lafayette, Louisiana, was learning the fate of 21-year-old Loumonth Jack, Jr.
His heart was failing, and he'd been given just 10 days to live. He needed a miracle, and it came in the form of Abbey Conner.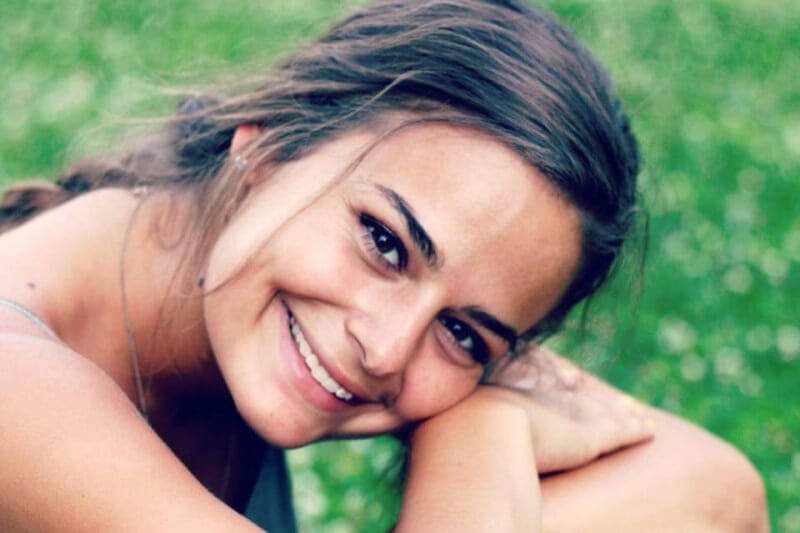 "With Abbey and the way things went—he's alive today," Bill says.
Abbey donated four organs, which were received by four different men ages 20-60, giving them a second chance at life. She also donated her eyes and other tissue.
Before setting out for his bike ride, Bill informed the Florida donation center that handled Abbey's organs about his plan to ride on her behalf.
They sent out letters to all four recipients asking if they'd be interested in meeting their donor's father.
"Even if the recipients decline our invitation, I couldn't ask for a better ending by connecting again with the hospital staff that took care of my daughter during her stay," Bill wrote on his fundraising page for the ride. "The opportunity to thank them again, would also allow me to put some closure to my grief and hopefully start moving forward through my journey.
Only one person responded: Jack Jr., who now housed Abbey's heart.
Bill and Jack connected over the phone and coordinated a meet-up in Baton Rouge on Father's day. It was 1,400 miles into Bill's ride.
When the two met on Sunday, the sight was that of a reunion rather than an introduction. Bill said he felt like he already knew Jack.
They greeted each other with open arms and embraced in a minute-long hug that could have been felt from miles away.