I was 27, young and healthy. I was not 'at risk' for having a baby with Down Syndrome so this wasn't supposed to be 'my' story, it was supposed to be 'someone else's story.'
When my [third] daughter Bree was born via C-section I only got to see her cute round face briefly before they whisked her away. My baby was taken to the nursery for oxygen and I was taken to recovery only to watch as doctors and nurses whispered in the hallway. The news was finally delivered… 'We think your baby has Down Syndrome.'
I felt like my whole world stopped. I felt like time was standing still as I looked at my husband in complete shock at these words. 'We think your baby has Down syndrome.' It must be a dream, this couldn't be happening to me, what would this mean for our family? What would this mean for our little girl?
My first reaction came with intense fear and I prayed they were wrong. At first, I only thought of the future and how my world as I knew it was crashing down around me. I spent the first 24 hours of Bree's life in tears, without her in my arms. Almost 24 hours after Bree was born I was finally able to be wheeled into the nursery to see her again. I hadn't been able to hold her since learning she had Down Syndrome and my heart was breaking. I needed her. As I reached into her little incubator bed and she wrapped her tiny fingers around mine, I knew it was all going to be [OK]. That moment changed me forever.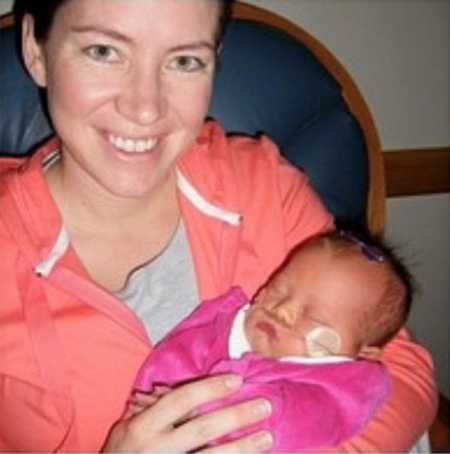 This new world we had just stepped into was going to be [OK]. As I held her tiny hand, I knew that she held hands with God and that walking by her side in this life was going to be a blessing, not a burden. That day started a chapter of my story I may never have written, but that I ABSOLUTELY needed to be in MY story. I knew from the very beginning that Bree was going to change my life. Those almond-shaped eyes and that tiny little nose were like gateways to heaven, but what I didn't know was just how many other lives she would also change.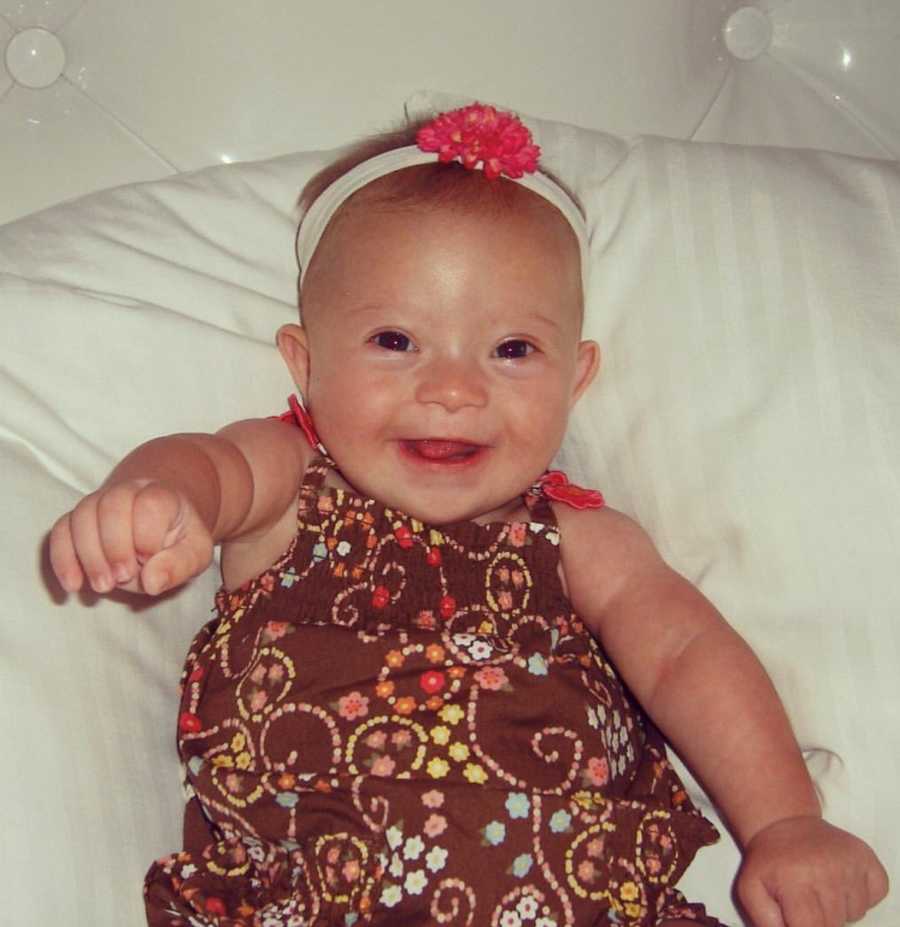 When Bree was [two] we decided to try for another baby, only to go through an ectopic pregnancy and then another pregnancy that ended with a late miscarriage at 16 weeks. I was devastated after that late miscarriage. It was my [third] miscarriage and I desperately wanted another child. I was heartbroken and felt very lost and alone.
And then I found the lost, sad, eyes of a 4-year-old little girl waiting in an orphanage in Ukraine.
This little girl was one month older than my Bree, and she too had Down Syndrome. But instead of living the last [four] years with a family and a home, she had spent her first [three] months of life alone in the NICU of a hospital and then was transferred, alone, to an orphanage where she had lived for 4.5 years and was about to be transferred to an adult mental institution as she was aging out of the baby house. What if this was Bree's fate? It's like a whole new piece of my heart opened up that day as her face came up on my computer screen. I started sobbing. It was as if her dark, sad eyes were piercing my soul and saying, 'You are my mom, and you need to come get me.'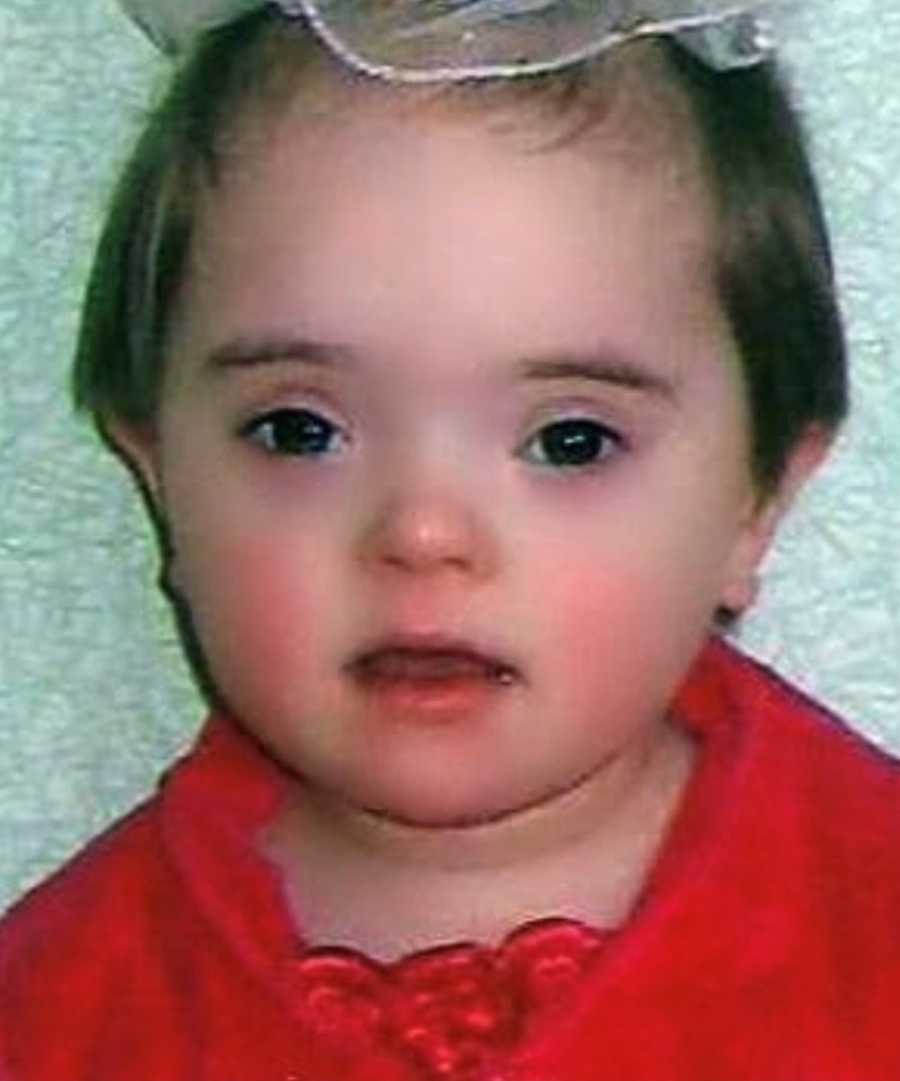 [FIve] months later, lots of fundraising and miraculous help from friends, family and strangers, piles and piles of paperwork, thousands of miles traveled by plane and then by train, and we were finally standing in an orphanage room wrapping our arms around this little girl and telling her that she was never going to be alone again. Mommy and Daddy had finally come for her. She was going to finally be able to thrive, instead of merely survive.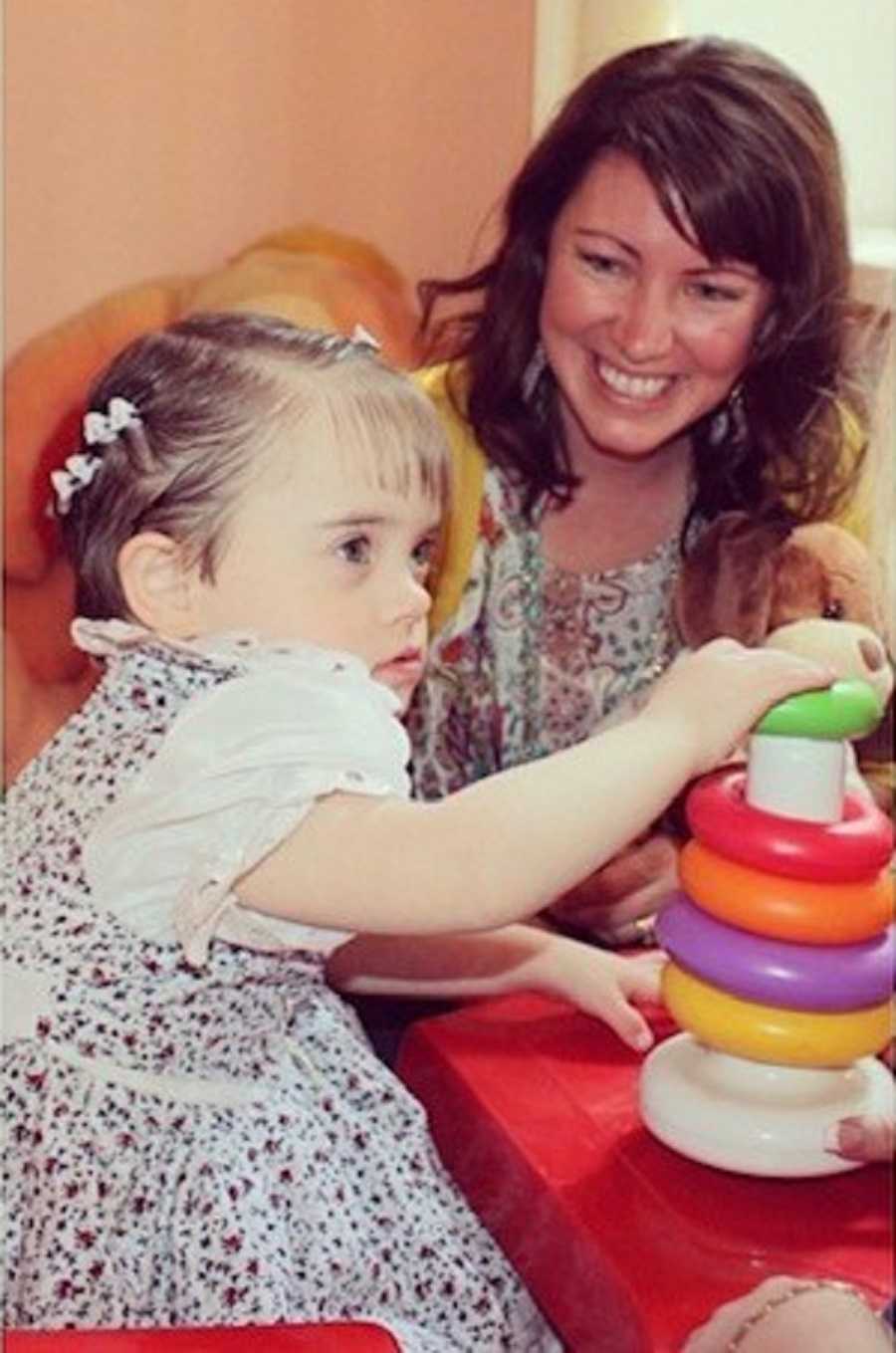 A week after returning home with Mia, I was feeling sick and assumed it was still a lingering jet lag… much to our surprise, it was not jet lag, but instead, I found out I was pregnant. And not only that, but I was pregnant with TWINS!
They did not discover it was twins until my second doctor visit so my husband had not come with me. I was laying in the doctor's office as he scanned for a heartbeat and suddenly, he stopped. I held my breath, having lived this scenario before where they stopped the scanning in concern because there was no heartbeat. My heart sunk and I thought for sure that was the case again. I asked him if he could hear the heartbeat. He said, 'Yes I hear… two.' I said, 'You mean besides mine?' He said, 'Yes, you have TWO babies!' I just started laughing. He said he expected alligator tears but instead, I just laughed. I mean here I was with basically twin girls with Down Syndrome, one of whom had only been home a month and still couldn't' speak English, and was trying to navigate what having a family meant, and now I was having twins!
Years before, I had done Clomid and other fertility routes and had no success, and then here I was not even trying anymore to get pregnant and I find out I'm having twins. And if that wasn't enough to handle, the twins were diagnosed with twin to twin transfusion syndrome, and I was to be monitored very closely. At my 20 week appointment, we discovered that their condition had turned critical and we would need to fly to California in [two] days to have a risky lifesaving surgery done in utero.