Amanda and her husband desperately tried to have a baby for three long years. With failed attempt after failed attempt, her heart began to sink into the hopeless reality that she may never have a child of her own. Who knew that her personal headlines would soon read, "Husband Leaves Pregnant Wife?"
Husband leaves pregnant wife — and her community rallied around her
But miraculously, after three years of infertility, she was finally able to conceive. She and her husband bought the house of their dreams, and Amanda couldn't wait to get their new life started with their long-awaited bundle of joy on the way.
However, her life took a tragic, unexpected turn when her husband decided to leave her and their unborn baby after she was eight months pregnant. With a little one on the way, a mound of house debt she couldn't afford and a completely broken heart, Amanda wasn't sure how she'd recover from the wave of tragedy that hit her out of nowhere.
Little did Amanda know, her friend Anna was devising a very special plan to give her just the spark of hope she needed to keep moving forward. Anna secretly wrote to Sydney radio show KIIS 1065, which is well known for its generous giveback segment.
Amanda had NO idea what she was doing on the show when the hosts initially started giving listeners the background on her story.
"It's been about five weeks since it happened," the recently abandoned mom said through tears. "And the biggest thing is just the shock, I guess because it wasn't really what we planned, or what I planned."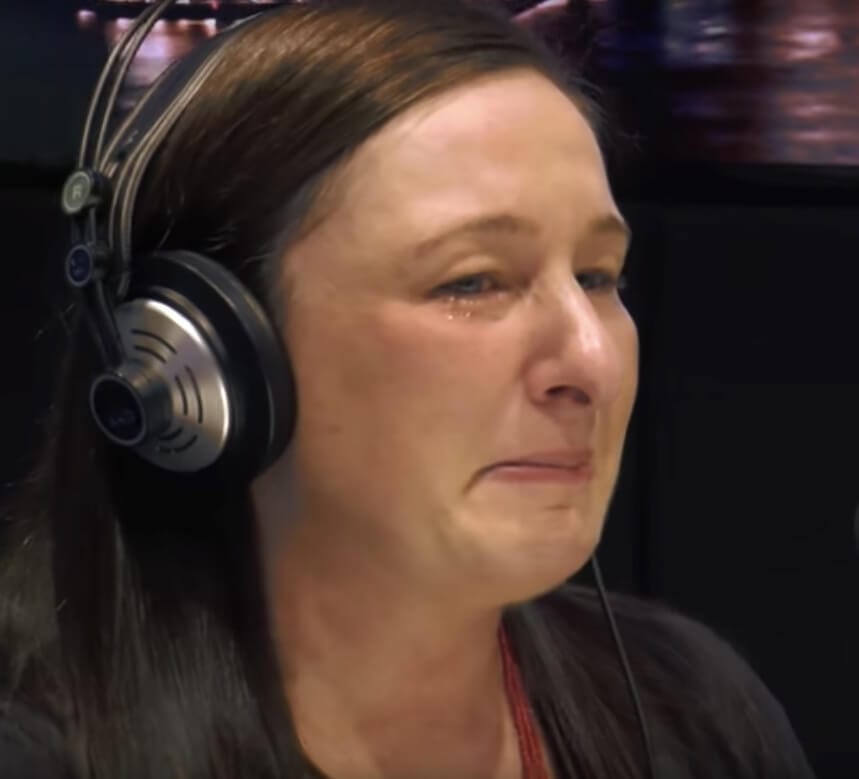 After the heartbreaking and emotional introduction, the hosts were ready to lift Amanda's spirits by surprising her with the "giveback she would NEVER forget."