Meet KC and JW Godwin.
On the surface, this picture-perfect power couple may clean up Great-Gatsby good.
…But that's not what has the Internet declaring these Alabama sweethearts total #RelationshipGoals.
With a handful of little munchkins at home, the Godwins are no stranger to the mess that comes with everyday life. And the ability to laugh and play through life's pitfalls is the glue that keeps this joyful bunch together.
Nothing could make that more evident than a recent home video posted by JW of his wife's charcoal teeth-whitener gaffe that has the Internet in stitches!
"When you hear your wife screaming from upstairs saying she has had an accident you run up the stairs," wrote JW on Facebook. "When you get to your bathroom and hear her laughing, you have to pull your cell phone out because you know this is going to be funny."
"Heed the warning on the side of the charcoal powder teeth whitener. It says, 'Open with care,'" he warns.
The minute of priceless footage that follows is nothing short of LEGENDARY…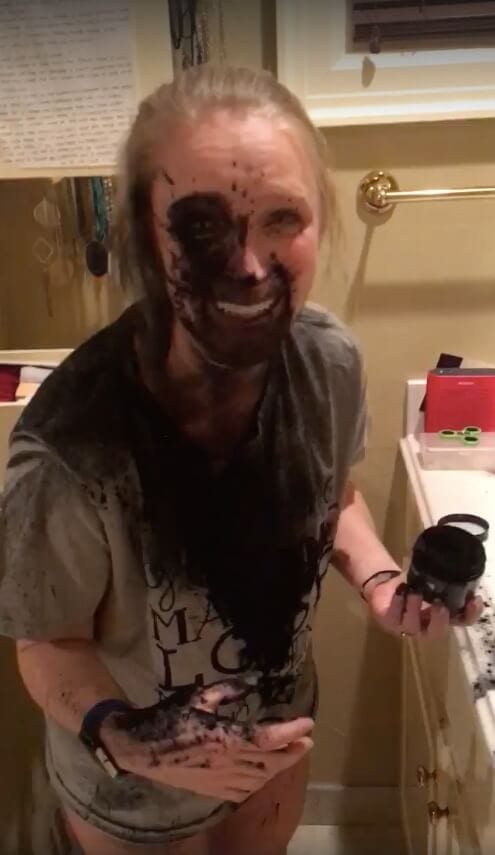 The amused hubby comments that "your teeth do look white" as his blackened wife belly-laughs at her charcoal blunder.
With 15 million views and counting, their adorable banter in reaction to the catastrophic bathroom mess has totally WON over the web: