She's a class act, and fan-favorite in pretty much everything she does. So it's no surprise to see Simone Biles take the ballroom floor by storm on this season of Dancing With the Stars as she and her partner Sasha, shimmied, jived and foxtrotted their way to the top.
After earning not one but TWO perfect scores from judges last week, the Olympic gold medalist's elimination on Monday night came as a complete shock to fans and viewers alike.
In true Simone Biles fashion (and even with a smile) the 20-year-old took the boot like a champ, saying that she "had an amazing time on the show, and it was exciting."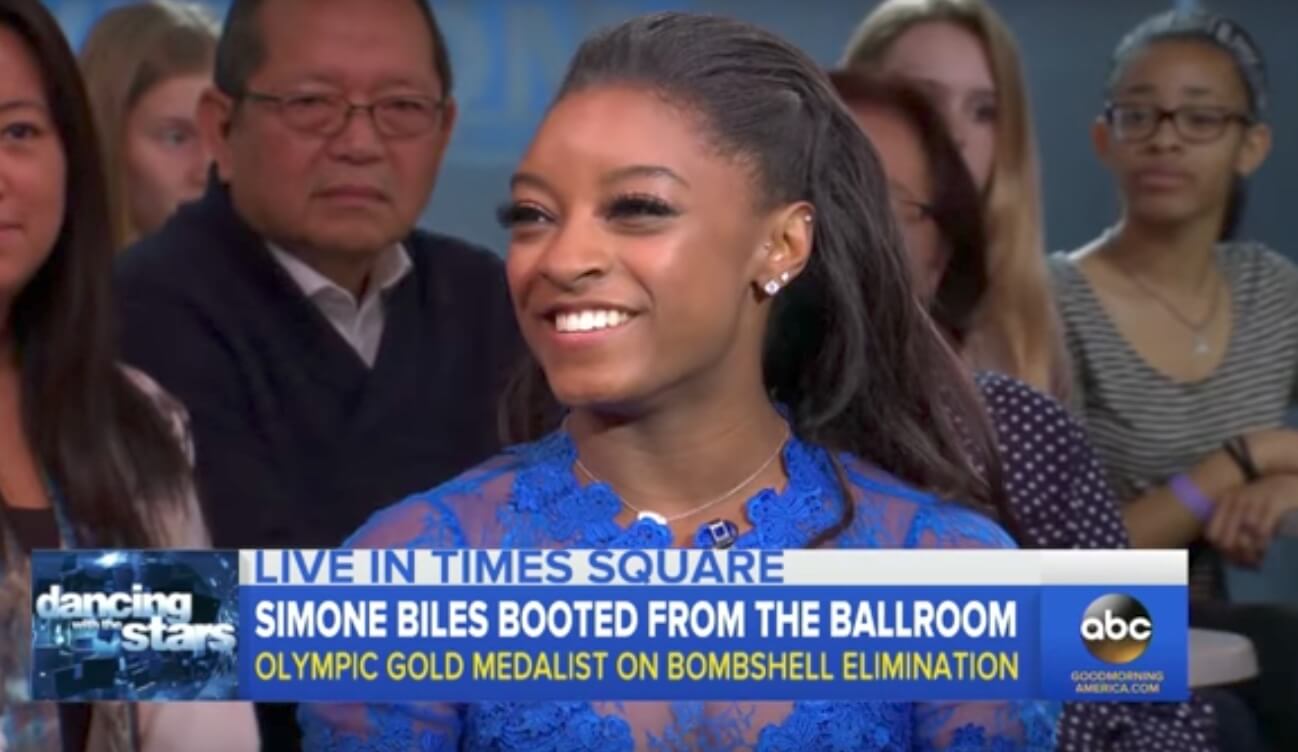 On Tuesday, the dancing duo appeared on Good Morning America where Michael Strahan asked Simone if she was as surprised as everyone else to be sent home.
With a big smile and a nervous laugh, the gymnast replied by saying, "I think so, I thought they were going to pull a Steve Harvey on us…" referring to the talk show host's mixup in presenting the winner of the Miss Universe pageant.
As her trademark phrase of the DWTS season goes, "smiling doesn't win you gold medals," but the cheeky grin painted on this Olympic gold-medalist's face sure showed America how to take an unfair loss with pure class.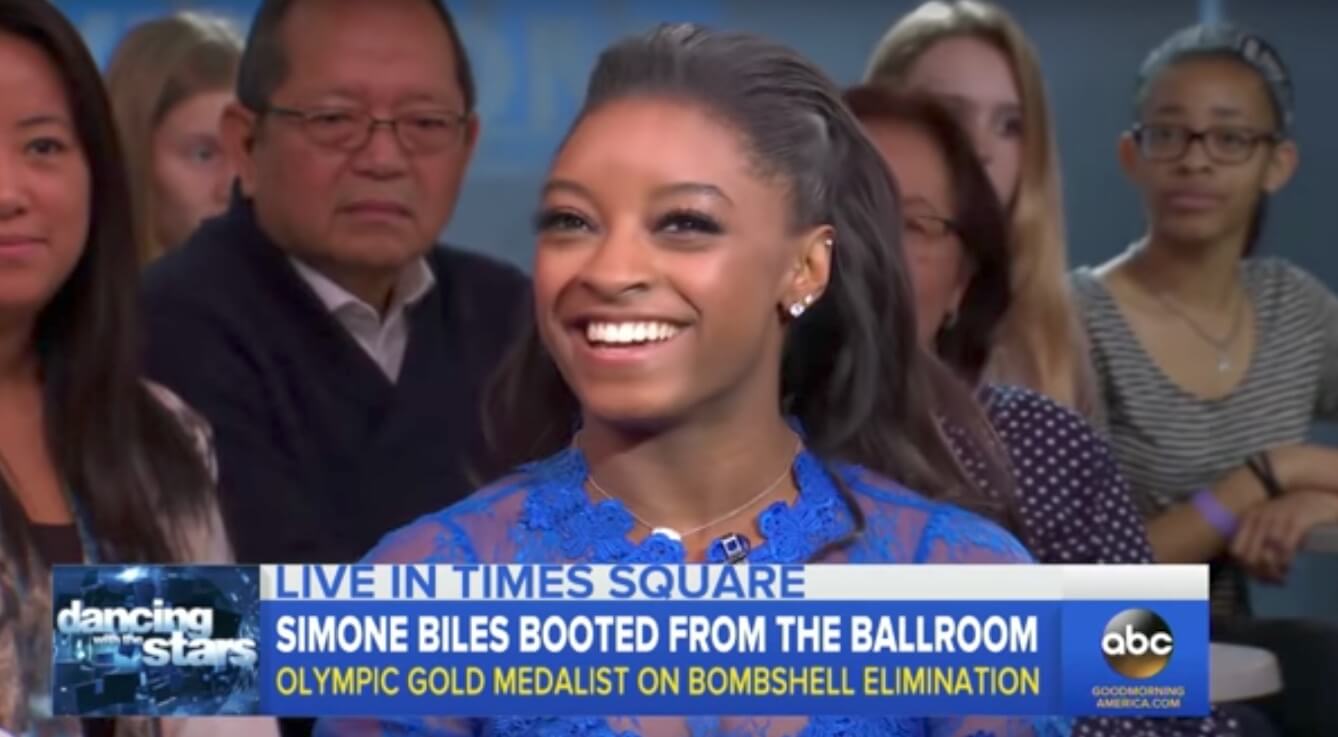 Her dancing partner Sasha said it best: "If you're going to go out, you go out on a night like that," referring to the only two perfect scores to be awarded this season.
As for what's next, Simone says she's taking the summer off, heading on some family vacations, and indulging in some much needed rest and relaxation.