A few days later, Easton attended the second most monumental funeral of his life before he could even talk in full sentences. He became an orphan, unexpectedly, in only twelve days. Nobody saw this coming. I think we all kept going through the motions, unable to process what exactly was happening. A few days after the funeral, Easton flew home with us to Washington to start his new life.
He walked into a world of four sisters, meals around the table, and structure. The day he arrived, we had five children aged 3, 2, 2, 7 months, 7 months. My youngest are twins. We struggled, hard, for months to find some common ground. Once we finally did, it was like he had always been there. How did we ever live without him?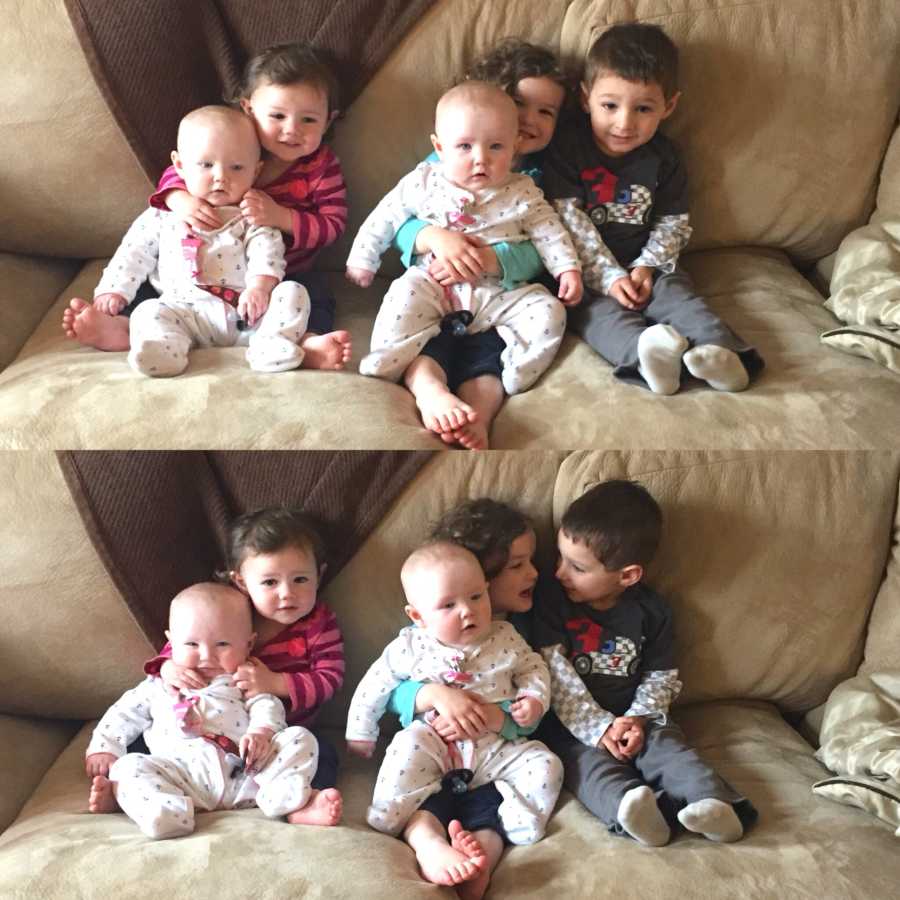 Soon after, we started a legal custody battle. Easton and I flew back to Michigan a few times for court dates that inevitably never carried out. The entire process took about a year, but eventually, the judge in Michigan released him as a warden of the state and transferred the case over to Washington. The state of Washington received the paperwork and we set the adoption day for June 16, 2017.
The morning of the adoption was your stereotypical, rainy Pacific Northwest morning. None of us were dressed appropriately while wearing tank tops, shorts, and t-shirts. The rain fell onto our skin and I stood there imagining them as my father's tears from Heaven. I imagined he was crying tears of happiness for Easton finally solidifying his family, yet crying tears of sadness for never being able to raise him the way he raised me.