"Our love story started a little over 5 years ago.
I remember the first time he came up to talk to me. I was at Church with my sister and the service just finished. Everyone was mingling, and in the corner of my eye, I could see Emmanuel coming closer to where we were. I can't remember what we talked about because all I was thinking was 'WOW, this guy is so HOT!!!' From then on, we were completely inseparable. I was that annoying person that if I wasn't around him, I wanted to talk about him (my poor friends). We were very much young and in love.
One thing I loved about Emmanuel was the culture he brought to our relationship. It was different from mine, which is something I always looked for in a man. Don't get me wrong, I love the Kiwi culture, but I've always been fascinated by other cultures. I loved the idea of marrying into one so we can celebrate the differences when two cultures collide. It never crossed my mind I could have friends who would not be as forthcoming to accepting another culture as I was.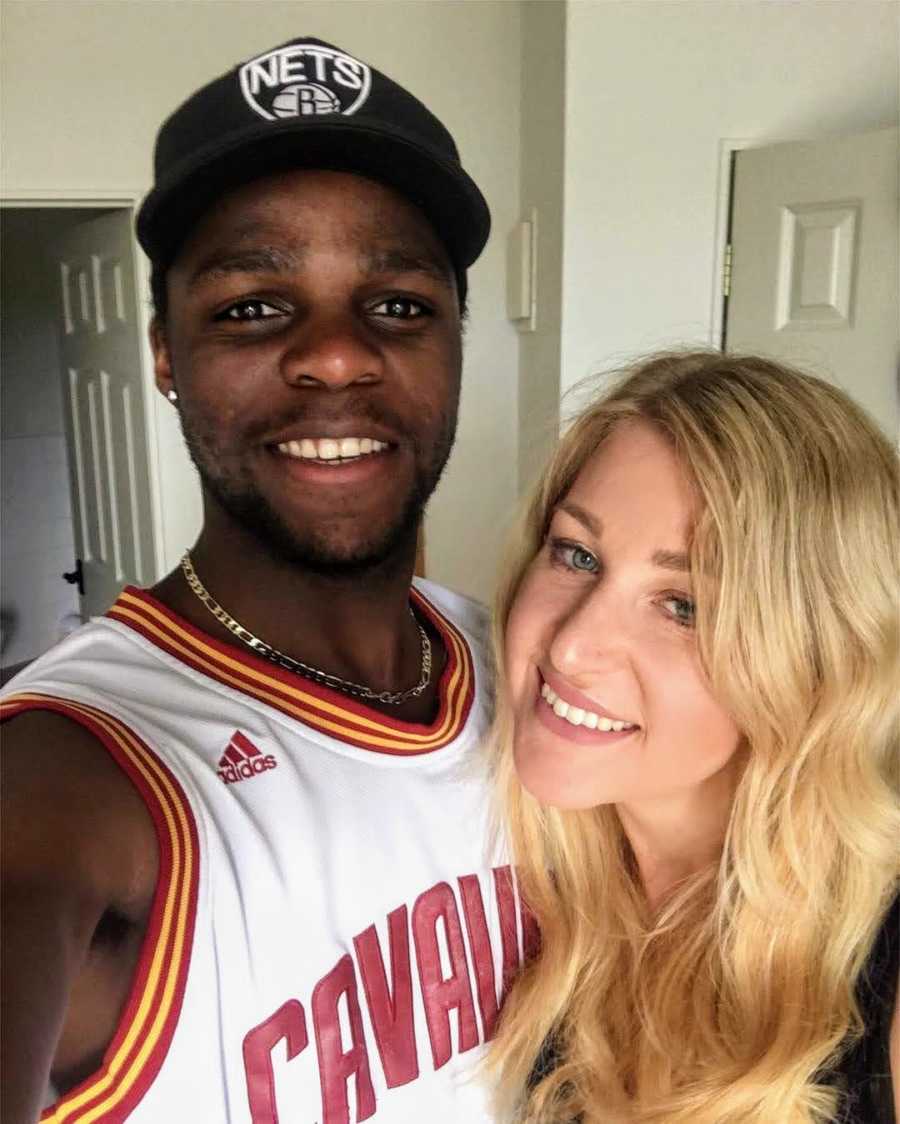 I was ignorant to it as I grew up living a very white privileged life, attending a private school, and living in a wealthy area dominated by white middle-class families. I was never affected by racism and never really saw it. Once I started dating Emmanuel, I remember telling a friend about him. I first told her about all his amazing qualities and then pulled out my phone to show a photo of him. To my dismay as soon as she saw a photo of him she said, 'Is he poor? Does he live in a mud hut?' I was completely taken back by these comments and started defending him. Not long after that conversation, I left her place.
I remember just kicking myself because instead of defending him, I should have pulled her up for even making a comment like that. I was just so shocked someone I considered a friend would judge and make a comment completely based on the color of his skin. It was just so far from my thinking that I was naive to the idea that people would say things like that. That was the last time I hung out with her purely because I wanted to protect Emmanuel from those comments. I was so embarrassed I had a friend in my life who would say and think things like that. It is only recently I actually told Emmanuel about that experience.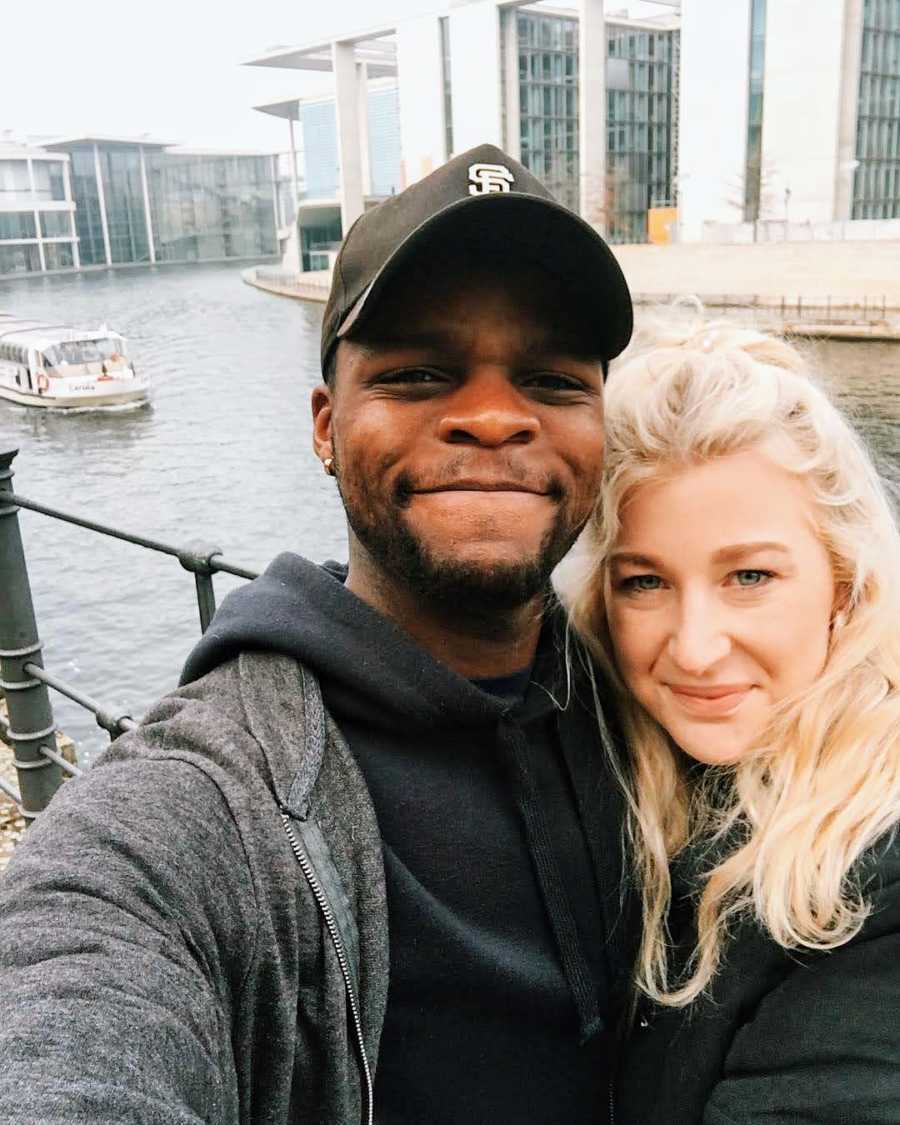 We were together for two years before we got engaged. He popped the question on the 7th of September 2017. It was one of the best nights of my life. Emmanuel drove me to a lookout where you could view all of Auckland city. We got out of the car and walked in front of the car lights so the photographer (who I don't know was hiding behind a bush) could capture photos of him proposing. Emmanuel got down on one knee and pulled out the ring–it was so romantic! He then took me to this restaurant to celebrate, this was a special restaurant to us as it was the first one he took me to when we first started dating.
However, one moment from this night at the restaurant has clouded our night. I remember as we found our table the server so carefully placed the menu down in front of me but slammed the menu down in front of Emmanuel. Sometimes I'll give people the benefit of the doubt and think, 'Maybe it was an accident, I'm sure they didn't mean to do that.' However, this time I remember how intentional she was in making him feel different and uncomfortable that it, unfortunately, put a damper on our night.