I was on my own, but I wasn't alone. Her urn, which was her old jewelry box, sat in the passenger seat as she always did. Cancer took her, but her spirit was there, guiding and comforting me. I had an idea of where to end up by sundown but no plan, the days were left free to explore.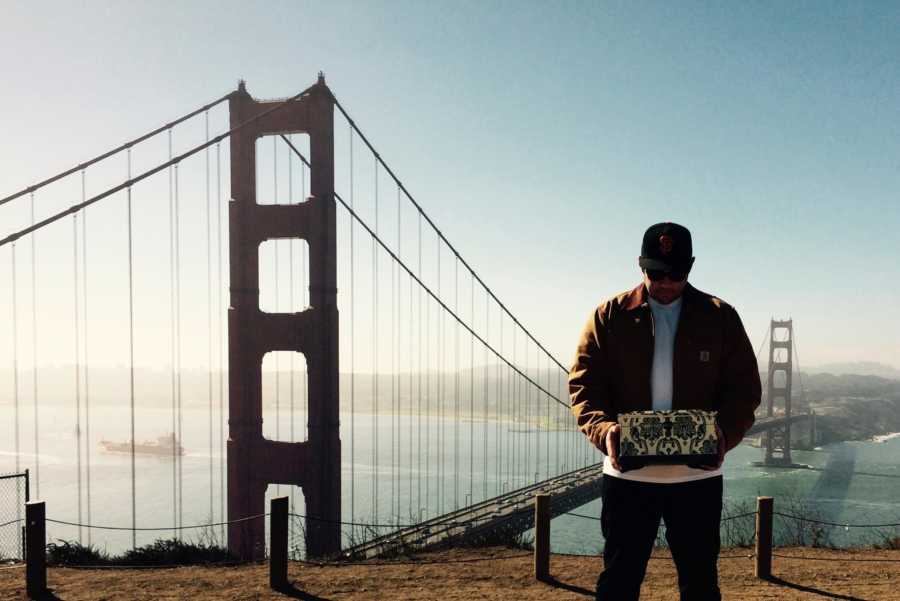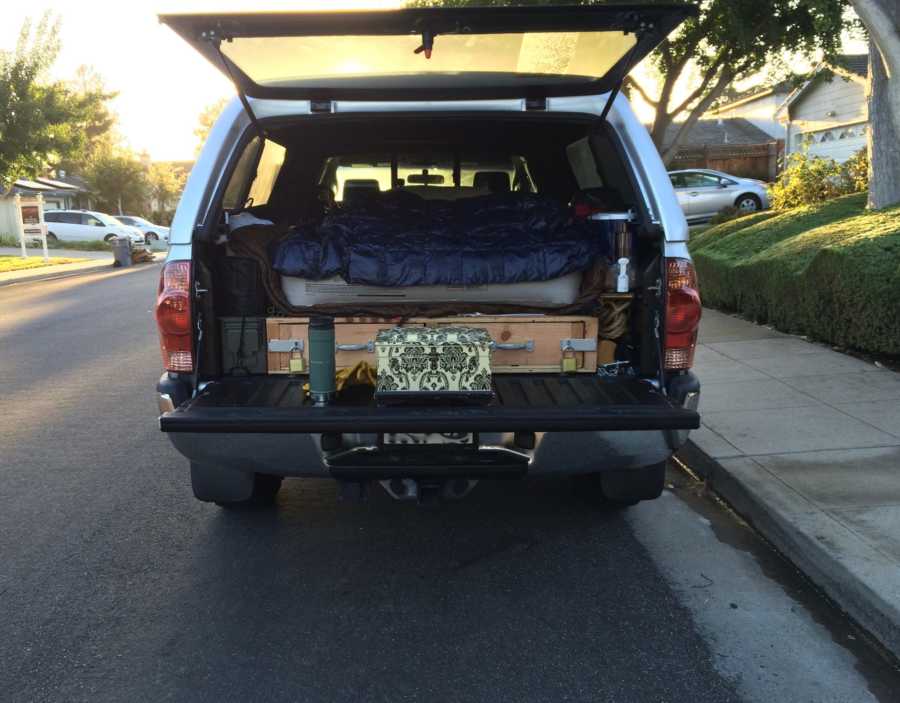 We started along the coast of California and made our way north to the forests and rocky shores of Oregon and the evergreen lush of Washington and Mount Rainier, traversed the colossal mountains from Vancouver to Banff in Canada, and dropped down into the big sky country of Montana, Wyoming, and beautiful Utah. We drove the Black Hills of South Dakota, rode the coastline of Lake Superior, and cruised the fields of Iowa.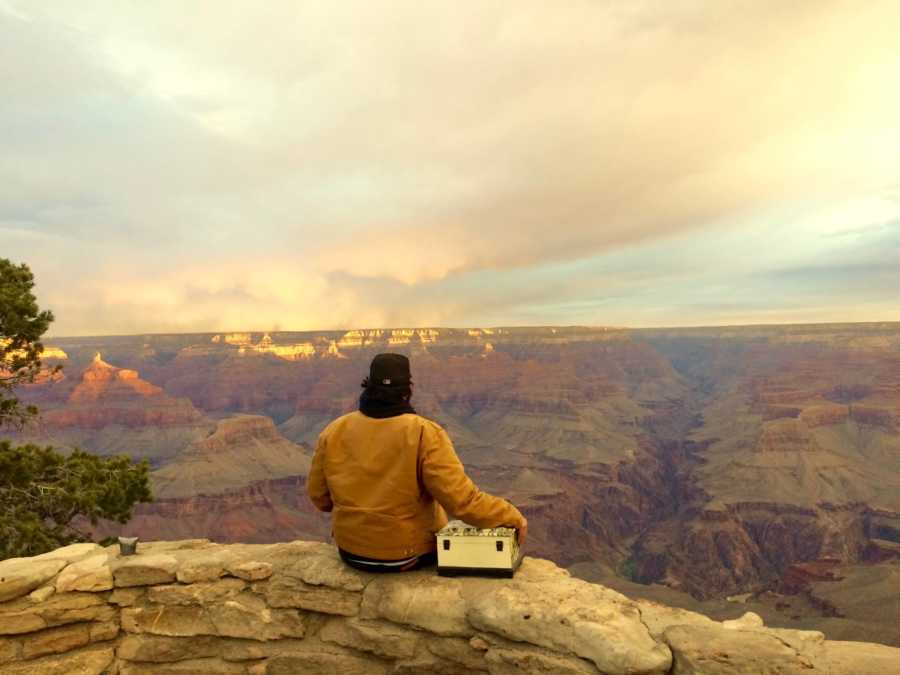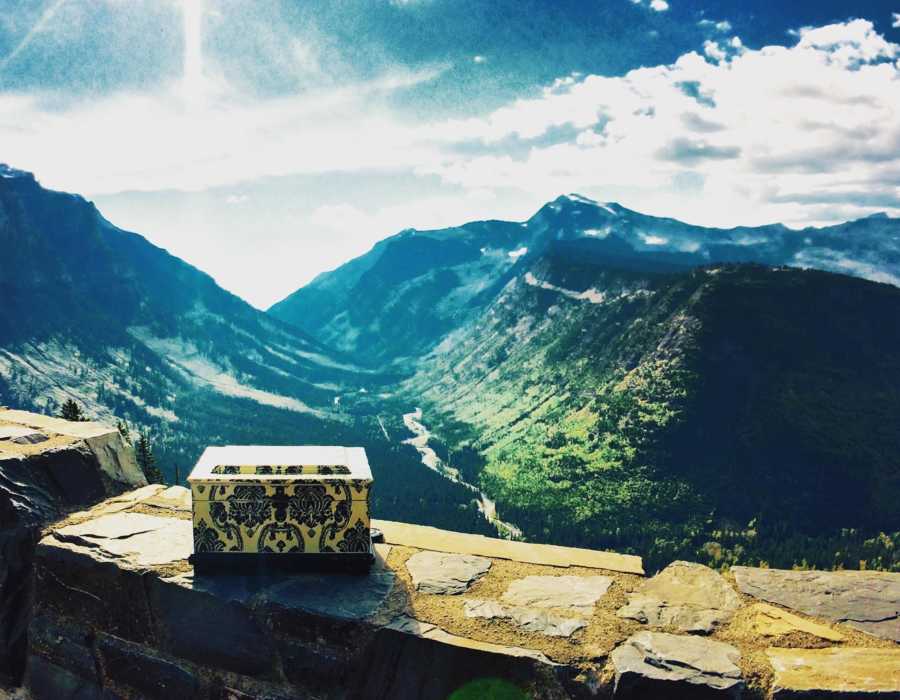 We drove through the fall foliage of upstate New York, Vermont, and New Hampshire. We made it all the way to Acadia National Park and Bar Harbor, Maine. We drove through historical towns in Massachusetts, visiting the stony cabin of Robert Frost and Thoreau's Walden Pond. We went to the Metropolitan Museum of Art in New York and walked the streets of Brooklyn. We stood in Liberty Hall, where the Declaration of Independence was drafted and signed, and had a Philly cheesesteak sandwich in Philadelphia. We walked the gardens of Monticello and drove the fields of Gettysburg. We maneuvered our way through the Blue Ridge Mountains and spent a Friday night walking the streets of Nashville, Tennessee. I bottled my own whiskey in Kentucky, shotguns in Colorado, and laid my head in Monument Valley. We saw the most epic scenery at the Grand Canyon, in Bryce Canyon, and Zion National Parks, truly taking my breath away and bringing tears of gratefulness at beholding such beautiful scenery. On the last day of our trip, I stood in the valley of Yosemite, taking in the air and the images of Half-dome and Angel falls. It was Thanksgiving Day.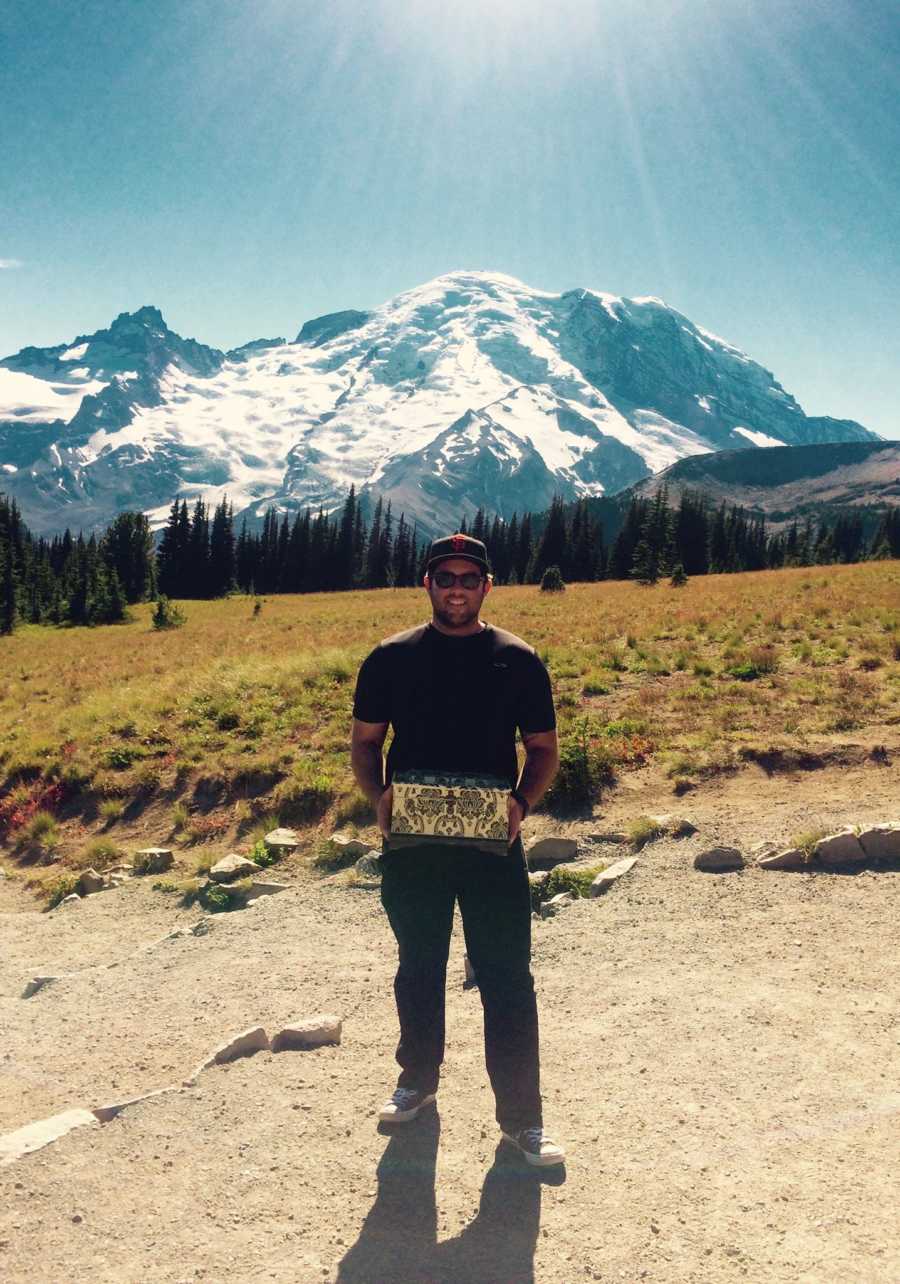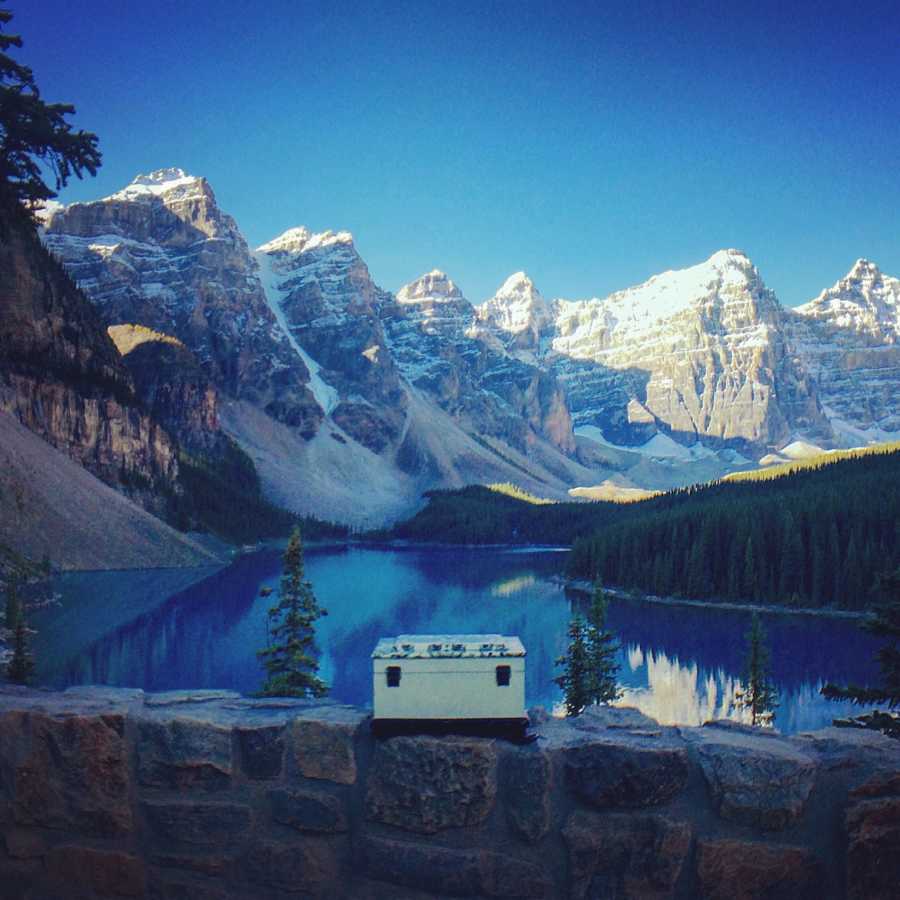 I got to visit with my three sisters, family members in Indiana and New Jersey, and my father, who I hadn't seen in over 10 years. I stayed with Liz's aunt and we planted a tree with her ashes in the front yard of her home. I learned transcendental meditation in Iowa and spent the afternoon with my Aunt at her monastery in the Canadian Rockies. I never really advertised to people I met why I was so far from home, I mostly kept to myself. But if you caught me and I felt Liz's nudging, I shared our story. The kindness of strangers is truly remarkable and signified to me how substantial a common love that flows between all of us can be.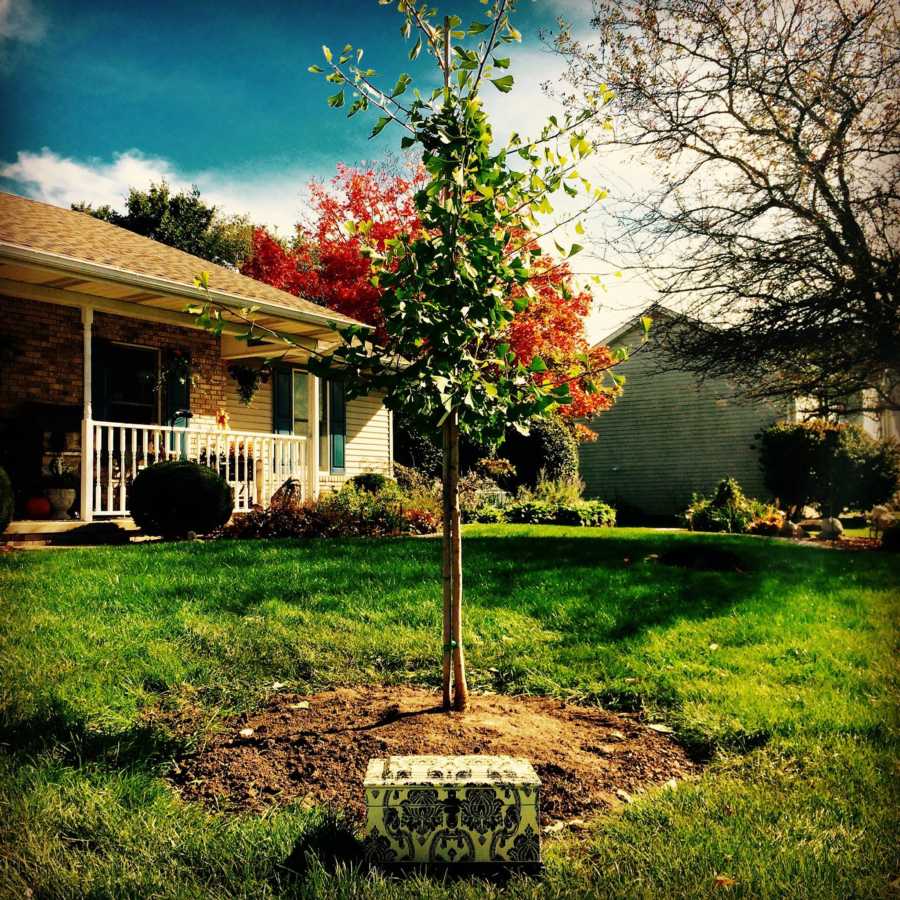 There was Sue, who bought me a pizza and a beer at a pub in Port Townsend, Washington. There was Judy Sparks, who took a picture of me as I sat on a canyon ledge in Yellowstone National Park while thinking of Elizabeth. She approached me later in tears, wanting to send me a copy of the picture, not knowing any part of my journey or why I was out there, she was just moved for some reason. There was Sharon in the Badlands, who conveyed that her mother is still with her and comes to her as a swarm of butterflies and that Liz is always with me. I told her I understood. There were Dave and Lisa who bought me the best clam chowder soup I've ever tasted in Cape Cod. There was Allister Finley, a homeless man from Ireland begging for change outside Harvard University. There was the pack of friends who took me in as part of their group at a show in a dingy punk rock club in Nashville. And there were the two French sisters at the Grand Canyon, who cried in honor of Elizabeth as I told them all about her.
The road is a place for quiet contemplation. For me, a place to philosophize and to think about the universe, to come to terms with the joy and sadness that is life, the comedy, and the tragedy, and its beautiful, wonder-filled mysteries.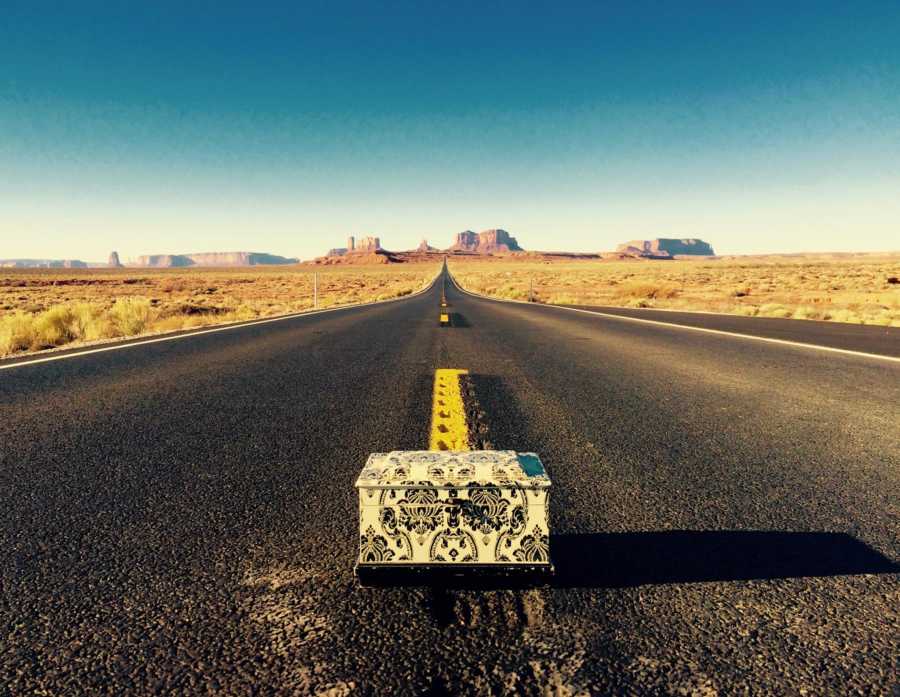 Now, when my life becomes too hectic or too fast, I hop in the truck (his name is Tac), and take off on the road. It's an opportunity to slow down and reflect and to just be with Elizabeth again.
The pain of losing her to cancer never goes away. It only ebbs and flows. Gets louder or softer. But is never absent. I've come to look at the pain and grief as a gift. It stands as a reminder of how Elizabeth and I viewed life, from a perspective of value. No longer do I chase material possessions or put my identity in attachments. You can't take it with you. I value the pain just as much as I value the memory of our happiness together. The best definition of happiness is fully understood in the absence of happiness, which is pain and sadness. Without the pain, happiness has no meaning. Without the sadness, life would not have the beautiful and complex significance that it does. I feel blessed to have had the chance to love and to be loved by someone unconditionally.
There are many things to be grateful for. Sarcoma makes up one percent of all cancers. Leiomyosarcoma makes up seven percent of all sarcomas. Forty people out of 1 million will be diagnosed with this disease. I can't help but acknowledge that an ultra-rare form of cancer would afflict an ultra-rare type of person. But losing my wife to a rare cancer only pales in comparison to something even more rare. Of the 7 billion people on this planet, I found my soulmate. That fact helps me to keep my life on track and to be grateful for what I have and to give love to friends, family, and strangers around me. The world will move on, as it should, but that doesn't mean I have to. I miss my wife more than anything this universe can hold, but our love stays strong. I miss her every moment of every day. Her ashes now reside next [to] my bed, so when the grief becomes too much I can reach out and hold her again. Events and phenomena have led me to believe there is more to this life than the reality we make it out to be. There is something more. When we take our last breath is not the end of the story.
Our love for each other transcends space and time and continues to grow stronger. She is around me always. She nudges me in the direction I need to go, puts people in my life that help me further my passions and goals, and opens doors for me at the proper times. I just need to do my part and walk through them. I need to live the life I've been given to the ultimate edge of human flourishing. In turn, I will continue to love, honor, and protect her. I will drive the peaks and valleys of happiness and sadness, an emotional landscape filled with dangerous curves, steep cliffs, and serene overlooks that lead to moments of clarity, comfort, and understanding.
My soul would never be the same once Elizabeth entered my world. I knew it the first time our eyes met."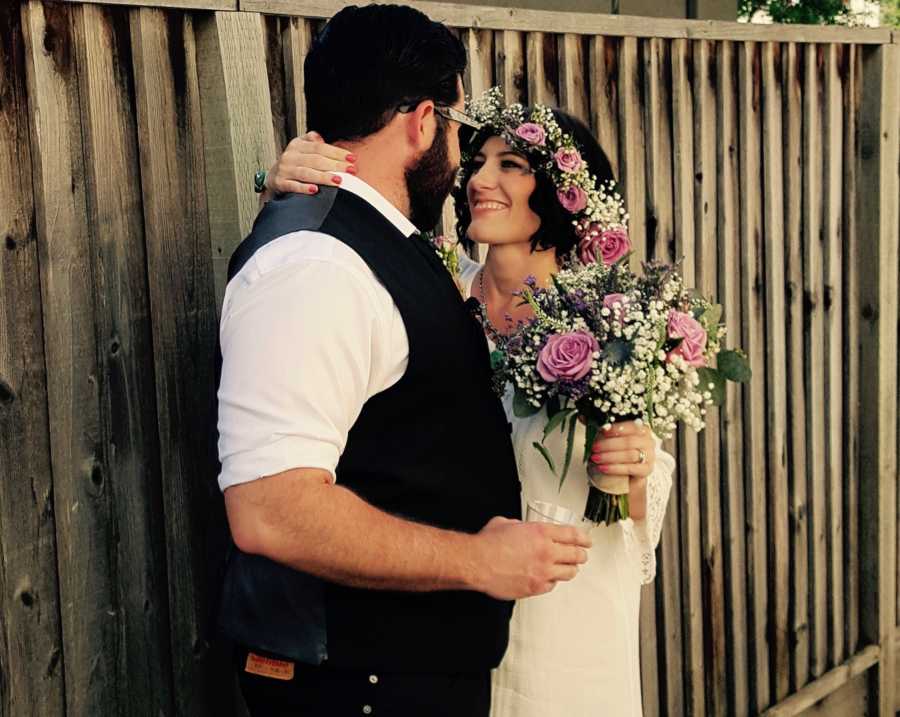 **This story was written by Edward Hunnicutt of Sunnyvale, California and originally appeared on Love What Matters. Edward is currently pursuing a career in cancer immunotherapy research to honor his late wife and her cancer journey.