Just a couple weeks later, I had a voicemail on my phone in the middle of the [workday] from my caseworker about a baby boy who had been abandoned at the hospital and was likely to be a foster-to-adopt situation. He had drug exposure, but was not showing signs of withdrawal and would be ready to discharge the next day. I immediately called her back and said 'I want him!  Give me five minutes and please don't call anyone else.'
I frantically called my mother and asked her to come live with me for the next few months to help make this happen. I had no idea how I would be able to take care of a 14-month-old and a newborn all by myself, so I knew I needed help.
Thankfully my mother was willing to help, and just 24 hours later I walked out of the hospital with a beautiful and tiny 4-day-old baby. He was named 'Baby Boy' since his mother had left just hours after birth and not provided him with a name.
Without much time to ponder names, I looked at the list of baby names I had been collecting over the years and decided to give him my top choice 'Grayson' because by God's grace I now had a son (potentially for forever).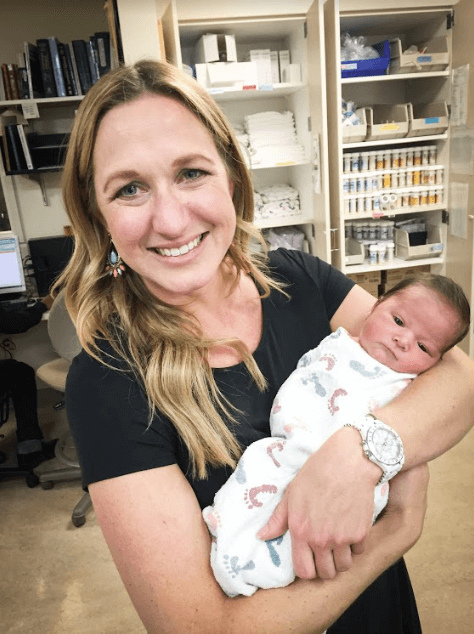 The next [11] months were scary as we searched for his mother and father, but the information left at the hospital never led to anyone. No one answered the ads posted in the newspaper or came back to the hospital in search of the boy that had been left that day.
Part of me was relieved that no one came forward so that he would be mine forever with no opposition. But there was always a pit in my stomach about one day having to tell my son no one showed up at his termination hearing. No one came looking. While my little man had been prayed for and longed for by me since I was a child, I still knew that discussion would be one I would dread for years.