"A child born to another woman calls me mommy.  The magnitude of that tragedy and the depth of that privilege are not lost on me." – Jody Landers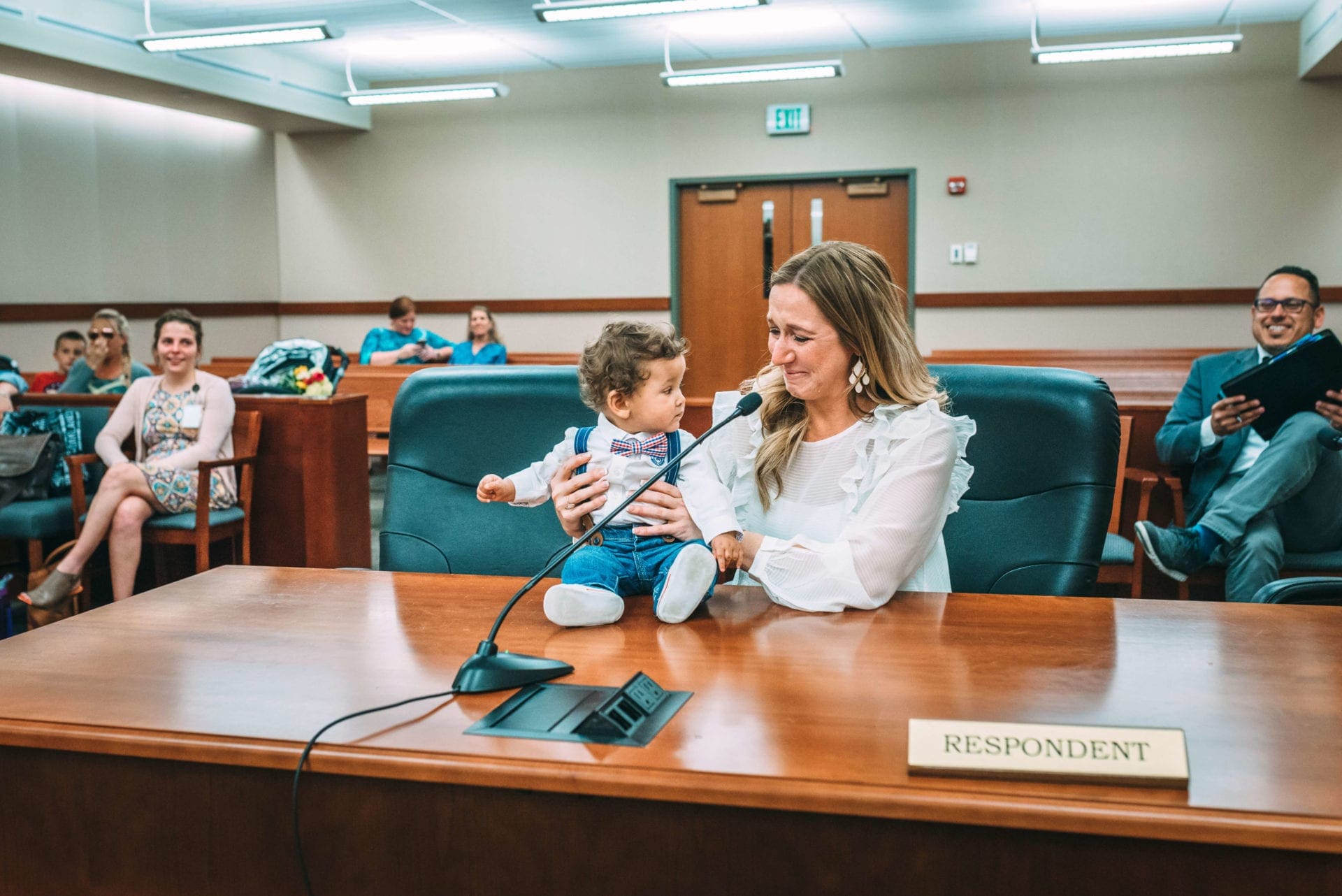 Erika Zane Photography
Finally, on the day he turned 11 months old he legally became Grayson and I officially became a mother.  My heart broke that day in both joy and sadness but little did we know our adventure together was just beginning.
Grayson struggles both developmentally and physically from his drug exposure, so while I knew our family was not complete yet, I decided I should wait until he was at least a year and a half before taking in another longer-term placement (which I hoped would be a girl).
Multiple calls and emails came in over the next couple of weeks about potential placements since my home was now open again, primarily for emergency short term placements. Even calls for little girls, but my heart kept telling me we just aren't ready.
Less than two weeks after the adoption, I received a call from my caseworker in the middle of the [workday]. After asking me how we were doing post-adoption, she began to tell me about an emergency placement they had for a four-day-old baby girl with drug exposure.
She was at the same hospital as Grayson and was needing placement that afternoon. I could feel the fear inside me and the chills in my body. I was overwhelmed at the thought. Yet the feeling also told me to keep listening and to consider this placement. Something was different about this one.
I know over the next 10 minutes and subsequent phone calls I made that afternoon, the phrase 'I know I am crazy, but God is telling me to say YES' kept coming out of my mouth.
The rest is mostly a blur, but [four] hours later a baby girl arrived at my home. The caseworkers who brought her inspected our home and updated me on what they knew about her. Her drug exposure and medical condition [were] identical to Grayson's so I thought to myself 'You can do this, you have done it before.' Shortly after they left, we proceeded to make dinner and settle in. I had a young woman living with me who was with me helping figure out how to manage two babies, setting up meal trains and gathering donations for baby girl clothes so we could survive the next few days.