A judge ruled Wednesday that Josh Duggar will be released from jail as he awaits the trial of his felony child pornography case.
The former19 Kids and Counting star was arrested on April 29, on charges of receiving and possessing material depicting the sexual abuse of children. He faces up to 20 years in prison for each, and has pleaded not guilty.
During a hearing Wednesday held via Zoom, U.S. District Judge Christy Comstock granted the 33-year-old's release, effective Thursday, but not without caution. Judge Comstock said that the nature of Duggar's crime "concerns the court," referencing his past offenses of molesting five young girls, including some of his sisters when he was a minor teen in 2002 and 2003.
"You have admitted to past conduct — touching minor children — that concerns the court. I'm not telling anyone involved in this hearing, or you, something that you don't know. What concerns me about it the most is the age of your sisters — 11, 10, 9, 5 — that concerns the court quite a lot," Comstock said.
"I am also greatly concerned with images and approximate ages of children in these images are very close to the ages of your children and your nephews and nieces," Comstock said. Duggar shares six children—all under the age of 11—with pregnant wife Anna, who is due with the couple's seventh child this fall.
View this post on Instagram
"I keep coming back to this overriding concern that the court has about the children that you live and interact with on a daily basis and the crimes that you are charged with."
In November of 2019, Duggar's then-business, a used car lot, was raided by Homeland Security Investigations after first being flagged by a Little Rock, Ark. police investigator in May of that same year. Three password-protected electronic devices were obtained during that search warrant containing dozens of images depicting nude minors and child sex abuse materials.
Special Agent Gerald Faulkner revealed extensive new details about Duggar's arrest during Wednesday's hearing.
Faulkner, who has worked more than 1,000 child exploitation cases in the last 11 years, testified that materials found on a computer belonging to Josh Duggar included files that were the "top five worst I've ever had to examine" and included child sex abuse images and videos of minors as young as 18 months up to 12 years old.
Faulkner wouldn't even read the names of the downloaded files, which were graphic and disturbing.
The forensic investigation also found a program on the desktop called Covenant Eyes, which allows a user to "quit porn" by reporting to an accountability partner — in this case wife Anna — if the user visits porn sites. Duggar allegedly installed a Linux partition, which divided the computer's hard drive into two isolated sections to get around triggering a Covenant Eyes report.
It was also noted that the screensaver on the desktop allegedly used to view child porn was a photo of Josh and Anna with their children.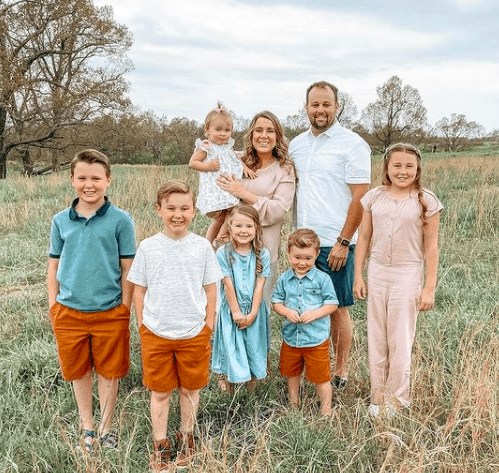 "I am concerned about the safety of the community of which Mr. Duggar has been asked to be released," Judge Comstock said during Wednesday's hearing "It's not the average defendant who can operate in the black web and partition their computer and bypass sophisticated monitoring devices. The evidence that the court has heard today is significant and frankly the victims of your crime — if you committed it — concern the court."
A day before the hearing, Duggar's attorneys filed legal documents requesting he be released on bail. During the hearing, probation officer Diem Nguyen said it was her recommendation not to release Duggar.
Judge Comstock said it was a "very close call" when it came to her decision to let him out, but she decided to do so under many conditions.
Per those conditions, Duggar will be on house arrest until the trial begins on July 6th—but not in his own home, nor on the property of his parents' home where there are several minors present. Instead, Duggar will be confined to the home of some of his parents' friends—a pastor and his wife who feel led to help and minister to the family during this time.
He will be restricted to the residence at all times using an electronic monitoring device. Duggar will be allowed to leave the home only for work, church, doctor's appointments, meetings with his lawyer, and court appearances. All electronic devices and access to the internet will be banned. Comstock granted Duggar "unlimited" visitation with his children, as long as wife Anna is present for the duration. He is not allowed to see any other minor children, including siblings, nieces and nephews.