After a year that has ravaged America emotionally, financially, mentally, and spiritually, there are so many people struggling just to keep their heads above water and make ends meet.
Admittedly, Jen Mullins of Michigan was one of those mothers, struggling, living paycheck to paycheck, and buying just enough groceries for her family to eat for the week with a measly $37.
But there just so happened to be an angel in disguise right in front of her in the grocery checkout line. The anonymous, beautiful stranger left Jen with a gift that meant so much more to her than it's monetary value.
It inspired a desire for her to pay-it-forward one day, and she also hopes that this act of kindness is contagious for us all.
Read Jen's powerful post in full below:
"I just wanted to put out a positive post in all the chaos.
My family and I have to live check by check. I can't afford a lot of what's left.
But I made my way to Meijer (Allen Park, Mi) today and bought this. $37 worth of this.
It wasn't much but it was what I could afford for us to make dinner (with a few drinks in the basket you can't see).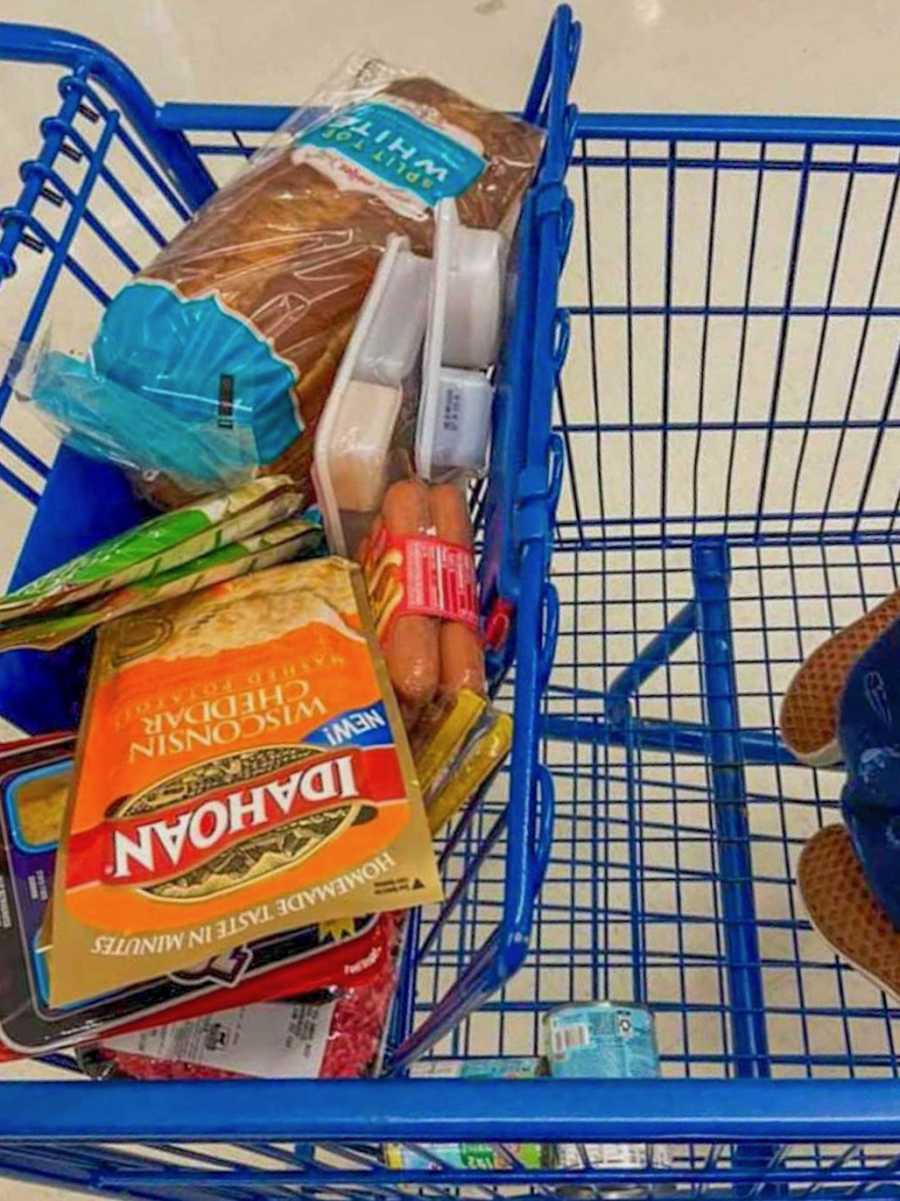 Anyway, I was standing in line with my cart and my son is with me. He asked for one of the cars that's always at the register and I tell him, unfortunately, today I can't afford it. Today, we need to buy whatever food we can to get us through this week. He's 4 and really only understands he can't get this toy. He was upset but stopped asking.
After all this, I went to pay for our things and the cashier handed me a gift card. She told me the lady that was in front of me bought it and wanted me to have it but to make sure she left first.
She got me a $50 gift card to help us out.
Of course, I'm pregnant and super emotional as it is, and I start bawling my eyes out in line at Meijer.
Because of her, I'll be able to get a little more if we run out before our next check. I'll be able to get gas to get to work and not have to worry.
I hope, one day, we can get caught up so I can pass it forward!"