After a leaked email to staff surfaced last week, Steve Harvey has been hit by a relentless wave of criticism by the media—but Harvey is sticking by his guns.
The "strongly worded" memo to employees was just leaked by blogger Robert Feder, though it appears to have been sent prior to the fifth season of the talk show. After feeling that his kindness and open door policy were being taken advantage of, Steve sent the message to employees in hopes of setting clear boundaries to maintain his own privacy/sanity.
His overall message: "I want all the ambushing to stop now."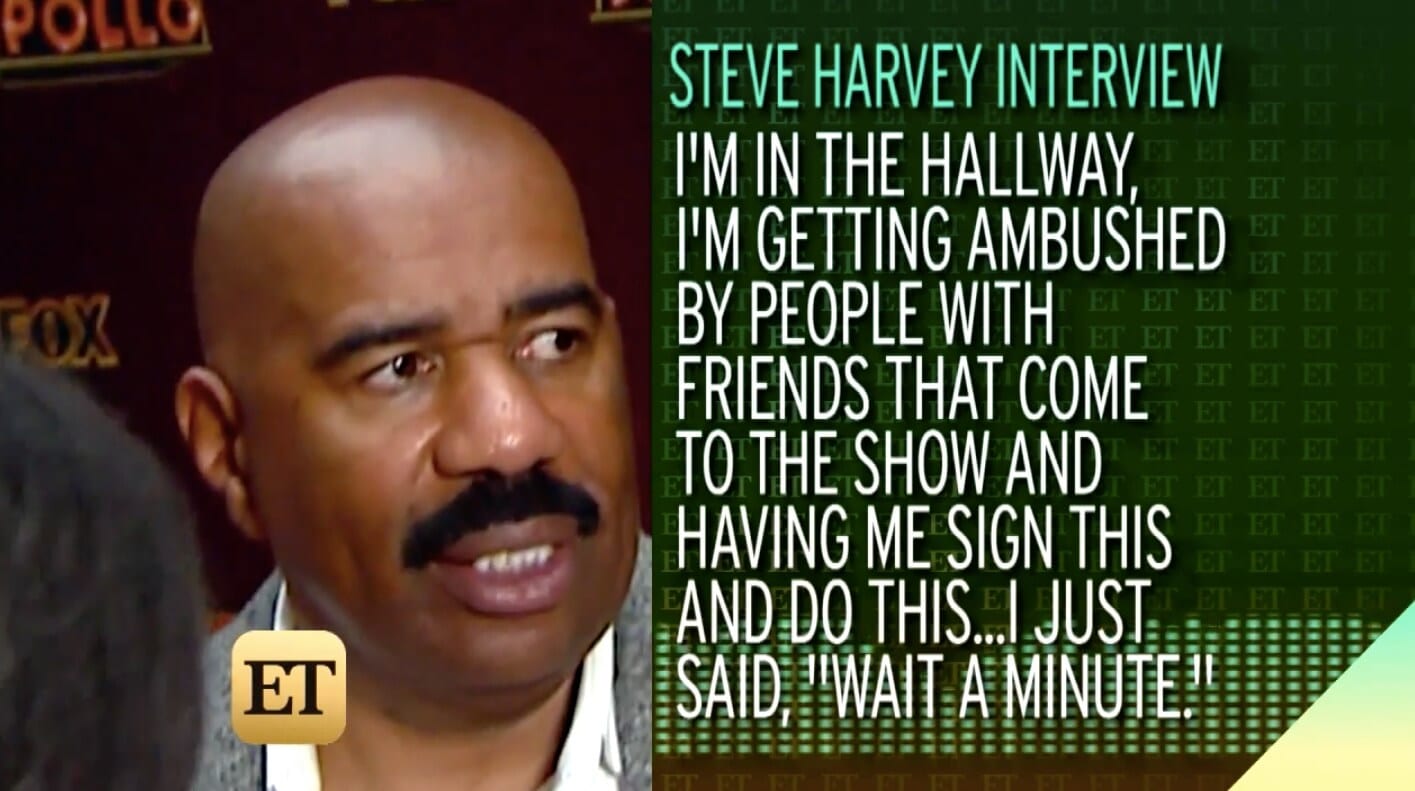 The backlash and public outrage that ensued have been nothing short of brutal. Harvey has been accused of being a cruel boss on a celebrity "power trip," but his side of the story seems to indicate otherwise.
Steve spoke out about the incident in an exclusive interview with ET's Kevin Frazier on Thursday.
"I could not find a way to walk from the stage to my dressing room, to sit in my makeup chair, to walk from my dressing room to the stage or to just sit and have lunch without somebody just walking in," said Harvey. "I've always had a policy where, you know, you can come and talk to me—so many people are great around here, but some of them just started taking advantage of it."
"Look man, I'm in my makeup chair, they walk in the room. I'm having lunch, they walk in, they don't knock," he added. "I'm in the hallway, I'm getting ambushed by people with friends that come to the show and having me sign this and do this. I just said, 'Wait a minute.' And in hindsight, I probably should've handled it a little bit differently."
He elaborated that the invasion of privacy was something any normal human would feel violated by, likening it to somebody waiting on your front porch or following you to your car.
"If you come out your house, you don't want anybody on your porch waiting on you," said Steve. "You walk to your car, you don't want people bothering you on your way to your car. Everybody wants the freedom to be able to move around."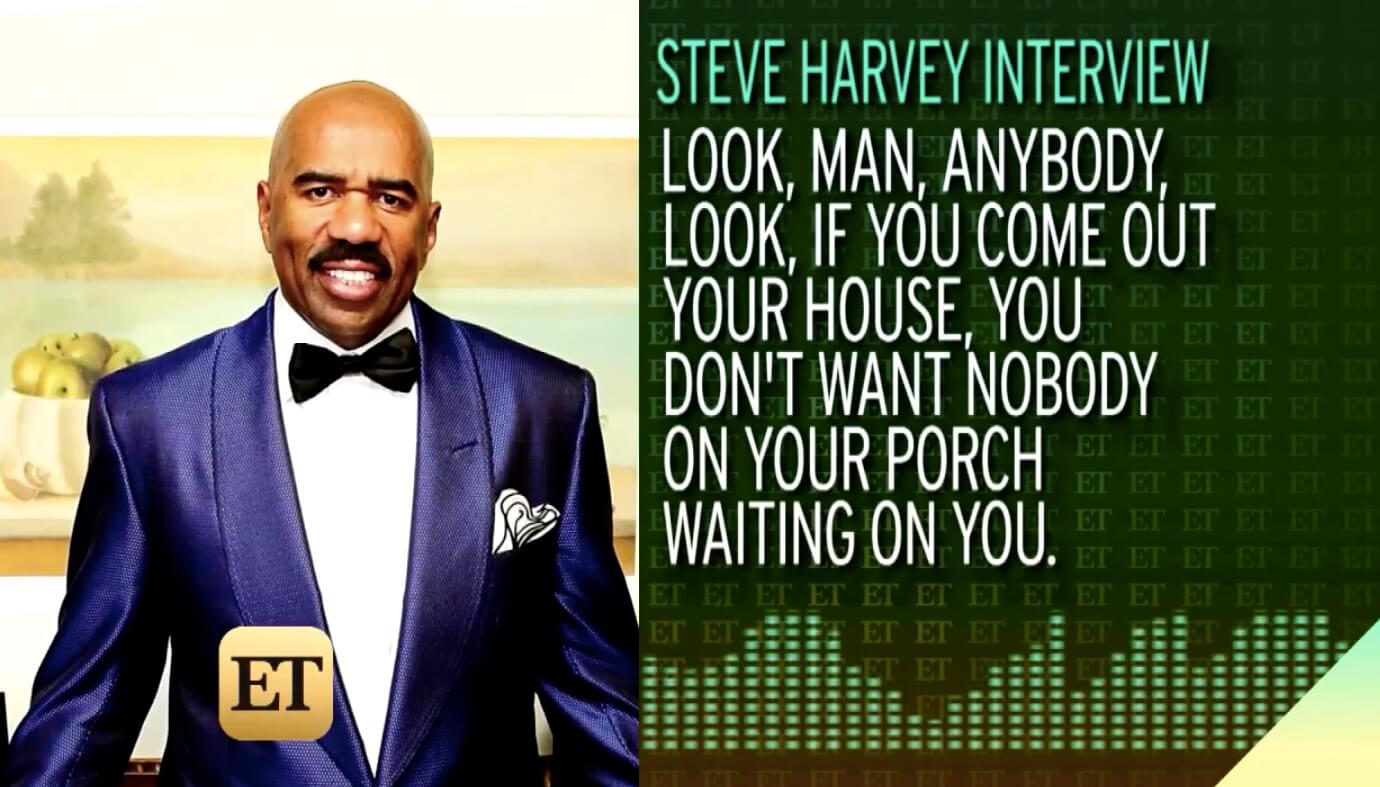 While Steve agrees he could have approached the situation differently, he made it clear that he's not sorry about setting boundaries, stating that he was only "asking everyone to simply honor and respect" his privacy:
"I just didn't want to be in this prison anymore where I had to be in this little room, scared to go out and take a breath of fresh air without somebody approaching me, so I wrote the letter. I don't apologize about the letter, but it's kind of crazy what people who took this thing and ran, man. I appreciate you asking me."
Many speculate that the timing of this email-leak stunt and Steve's show moving from Chicago to Los Angeles is no coincidence. It seems as though a few disgruntled souls may have been trying to stir up some controversy surrounding the transition.
Knowing the standup guy Steve Harvey is and his willingness to apologize for public blunders as well as take the hit for others' mistakes (take Miss Universe 2016), I personally find it hard to believe that he had any ill-will in sending the email. And I'm not the only one.
Overall, staff morale still seems to be pretty high, even after the fallout, according to a production source.
The source told ET that the tearful Harvey was definitely affected by the last day of production. He chose to forego the wrap party that night, and instead said his goodbyes during the day. "He was emotional, but still 'Steve' and made everyone laugh too," said the source. "The majority of the staff have no bad feelings about Steve. People are sad that they are looking for jobs, but understand things change."