Kelly Catlin was a three-time cycling world champion and an Olympic silver medalist. She was a force to be reckoned with in both team pursuit and individual pursuit, claiming wins in both categories.
But her string of many talents doesn't end there…
Amidst her athletic commitments, the 23-year-old was also working towards a graduate degree in computational and mathematical engineering at Stanford. The star student had previously completed her Bachelor's degree in Chinese and mathematics. She was even a gifted artist and violinist.
Kelly was a triplet who was adored by her family, friends, and teammates. Her brother Colin claimed that he had ignited her passion for cycling, saying that initially "she didn't really want to, but she started winning things and she likes winning things."
That's right, Kelly was a winner. In all categories. The prime definition of the American "golden child."
And on March 7th, 2019 she committed suicide.
Her sudden death was a tragic loss to the cycling community, her family, and all of those who loved her most.
"There isn't a minute that goes by that we don't think of her and think of the wonderful life she could have lived," said her father, Mark Catlin. "There isn't a second in which we wouldn't freely give our lives in exchange for hers. The hurt is unbelievable."
But there's an element of this widely spread story that remains the elephant in the room, perhaps because it's so obvious that we've become blind to it, or maybe because it's too painful for people to admit — because it requires us to get uncomfortable, and reassess our entire value system as a society who idolizes "winners."
So what really killed Kelly Catlin?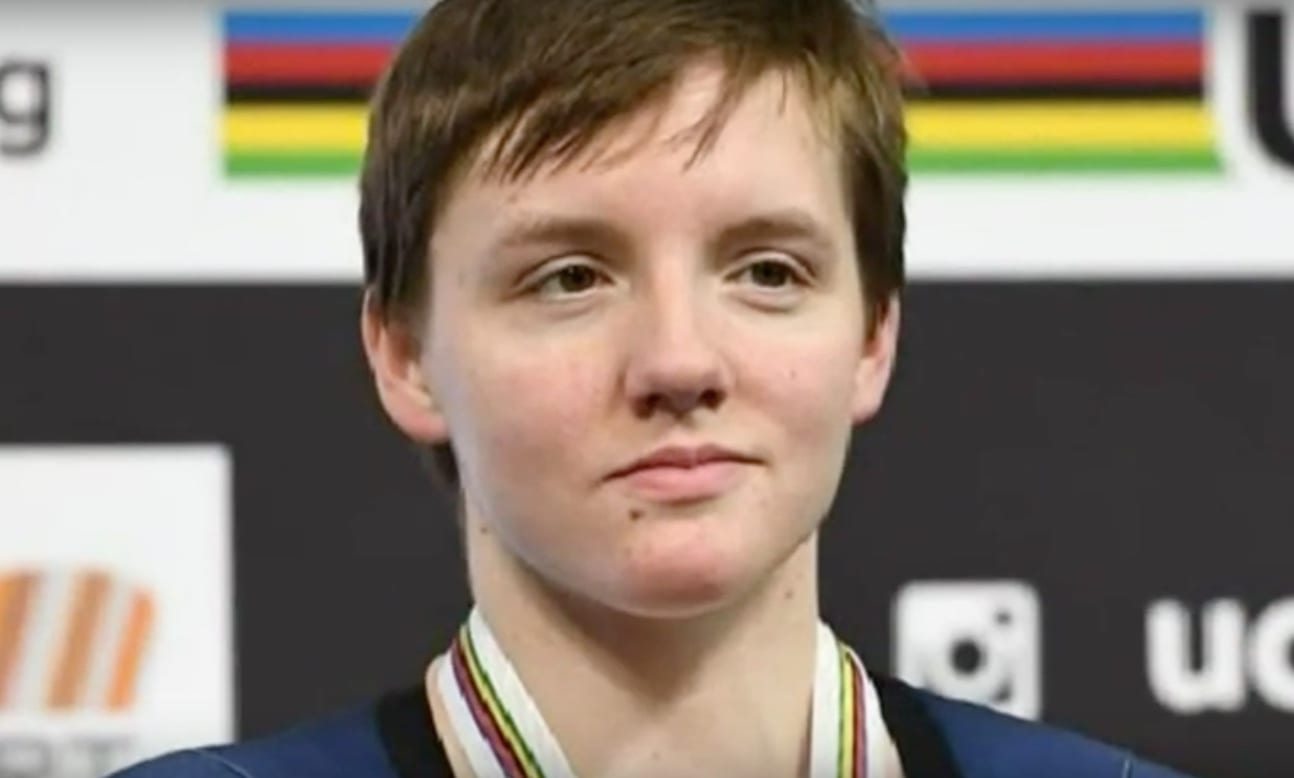 The overall consensus: PRESSURE.
Insane, crippling, debilitating amounts of PRESSURE.
The pressure for the elusive prize that is perfection and success.
It seems as though Kelly couldn't quite balance all that was put on her plate, and because of it, she felt like a failure. Her family shared that she became nihilistic and could no longer attach meaning to her life. She had previously attempted suicide in January.
Kelly's father, a pathologist, told the New York Times that he "blames her suicide on a combination of factors, including her success-at-all-costs personality, overtraining, stress, and physical injuries from a January suicide attempt about a month before she was found dead in her dorm."
"What is it like to no longer have a mind?" the 23-year-old wrote in January, right before her first suicide attempt.
She answered her own question: "It is unimaginable. Terrifying."
In addition to having recently suffered a concussion, Kelly's father says his daughter's death was the result of a "perfect storm" of taking on too much, overtraining, and depression.
"Being a graduate student, track cyclist, and professional road cyclist can instead feel like I need to time-travel to get everything done. And things still slip through the cracks," Kelly wrote before her death. "This is probably the point when you'll expect me to say something cliché like, 'Time management is everything.' Or perhaps you're expecting a nice, encouraging slogan like, 'Being a student only makes me a better athlete!' After all, I somehow make everything work, right? Sure. Yeah, that's somewhat accurate. But the truth is that most of the time, I don't make everything work."
Kelly was also a girl who felt the need to hold back her tears and be strong. "Seeking therapy means [I'm] weak and [I] would rather suffer," she told her sister Christine.